In a recent Friday night tasting I confidently guessed a blinded red wine as being Corsican. The wine had ripe, supple fruit upfront, but then dropped out into a lighter, Italian style finish with tannins and acid. A hybrid between Provence and Italy, I said, that's Corsica.  Then we unveiled the bottle.
It was a Rutherford Hill Merlot, from Napa.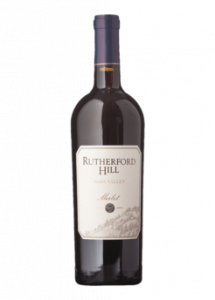 As I reluctantly joined the general laughter at my expense, I wondered when I had last sampled a domestic merlot.  A decade ago? Longer? No wonder I couldn't guess it!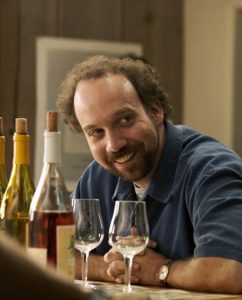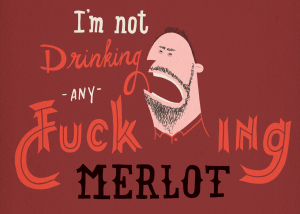 When Miles Raymond uttered the fateful line, "I am not drinking any fucking Merlot," in the movie Sideways (2004), I could have given him a standing ovation.  At the time California Merlot had fallen into a most dismal state of hateful mediocrity equivalent to today's Kardashian sisters.
Miles' line, an innocent comic gesture by the moviemakers, singlehandedly collapsed the Merlot market. None of us shed any tears over it.  We were glad to be rid of this thin, insipid, over-oaked wine.  We never looked back.
A few days after my gaffe, I attended a Merlot tasting at George Heron's house. All except one were from Napa. What an eye opener it turned out to be!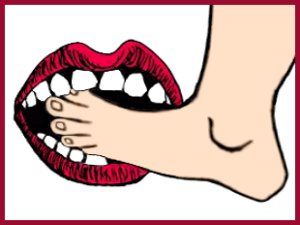 These contemporary Merlots were all similar to the Rutherford Hill with which I put my foot in my mouth. They had soft fruit upfront, plums or cherries depending on the style, with smooth, seductive textures. From mid-palate onward they displayed bold spice, tannins and acidity, many finishing long with citrusy features. They were well balanced wines.
Oak was evident to some tasters, not so much to others. We all agreed, however, that none were over-oaked. The wood was well integrated into their profiles.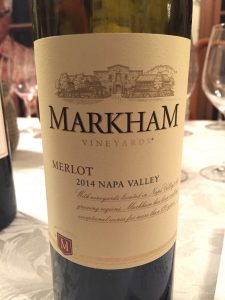 One of the favorites was 2014 Markham. It displayed a pleasant fruity texture with a clean tannic, acidic finish. At $24 it was also a good bargain. 2014 Provenance, pricier at $40, was also a favorite. It was bolder, with riper fruit and more alcohol but still complex and food-friendly in its finish. 2013 Keenan, a Napa winemaker located in Spring Mountain, better known for its Cabernet Sauvignons, also showed well, featuring the general outlines I described earlier.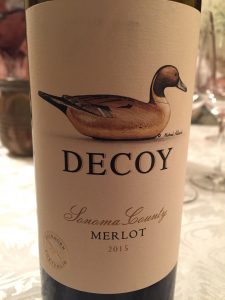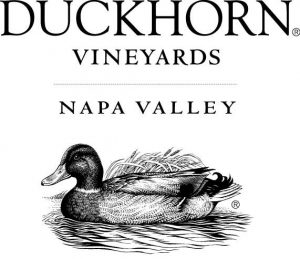 2015 Decoy, a cheaper offering from Duckhorn, a perennial Merlot powerhouse, was the only one that didn't shine. It was simple and one dimensional, with soft, seductive fruit but not much else.  Yet it did not carry the faults of Merlots past. At $ 20 it was the cheapest in the group, and  at that price, I suspect it would please many.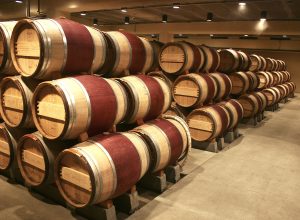 I was astounded by how much Napa has evidently weaned itself of oak. I remarked to my fellow tasters that this could not be a coincidence. Napa is full of bright, well educated, experienced winemakers who rarely put out accidental products. They were catering to the new demands of their clientele who now eschew oaky wines.
It is remarkable that despite its dramatic decline in popularity, Merlot remained alive and evolved into something fresh and new. These wines should come under the collective heading of Modern Merlot, to distinguish them from the stained legacy of their predecessors.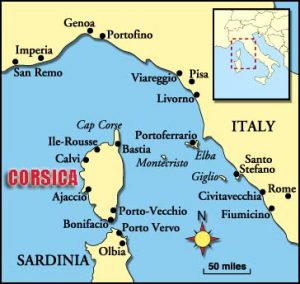 I was also amazed that I knew more about the flavor profiles of such obscure wines as those from Corsica better than Napa Merlot, made right here in my backyard.
It's been thirteen years since Miles made his fucking Merlot remark. It is time, I realized, and so should you, to leave Miles behind, as are the junk Merlots of decades past compared to their Modern versions. Miles and miles behind.