Appassionata: and other stories of lovers, travelers, dreamers and rogues
In this collection of short stories, I take readers inside the minds and hearts of an eclectic cast of characters—from the lovable rogue Jarvis, who falls into mishaps even more than he does women's beds; to the complex family circle in "The Windowsill," whose lives are connected through a single person, now dead; to the couples ("Portofino," "The Pinch") harboring wistful fantasies for what might have been. A number of stories are set in my native Turkey, while others, including "Appassionata," are in off-the-beaten-path places in the Mediterranean that I have visited.
This collection of stories – some playful, some poignant, others mysterious, and a few downright bizarre—should satisfy any number of fiction-lovers' tastes. But it is the emotional landscape, with its unexpected twists, surprising turns, and startling bumps in the road, that I hope will have you coming back for the next story, and the next.

This is the second book I have read by Dr. Senegor and found it entertaining and full of surprises. The short stories kept my interest and curiosity. I enjoy listening to his stories in the OR and equally enjoyed his stories in this book. Thank you for the entertainment. Debi Shearer
On the Night Bus to Fethiye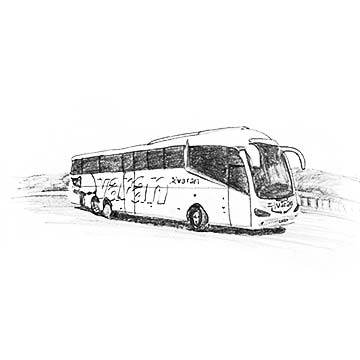 Set inside a Turkish intercity bus on an overnight trip, the story revolves around how Sadri, an apprentice bus driver, becomes embroiled in a uniquely Turkish scheme to remedy the death of a passenger's cat he discovers in the cargo hold. Meanwhile, he is irresistibly drawn to Claudy, a mysterious, mischievous Dutch passenger who delights in flummoxing Sadri with her sexiness.
Nightmare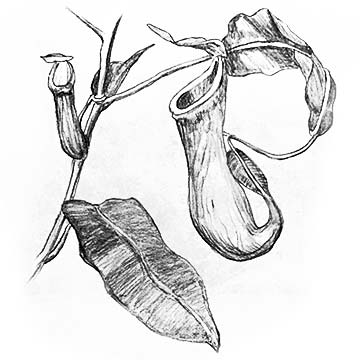 A respected surgeon about to lecture at a medical conference has a bizarre midnight encounter with a strange couple having sex in his hotel suite. Or were they? Uncertain whether what he witnessed was real or a dream, he is much chagrined with the inexplicable events that follow.
Jarvis in Plastics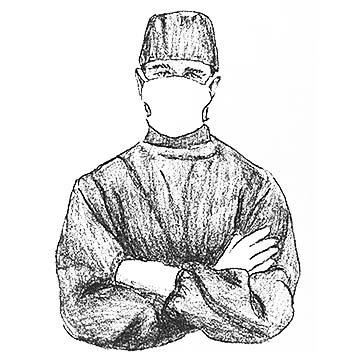 This is the first in the trilogy of stories featuring a capable but roguish surgery resident, Jarvis, who recounts his startling experiences as a plastic surgery intern. The setting, a university hospital in the 1980s, is a veritable chamber of horrors. Undaunted by his own and others' foibles and fumbles, he pursues an illicit liaison with an attractive nurse.
Surabaya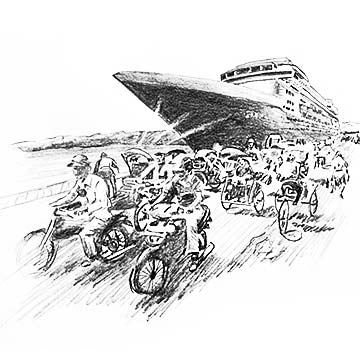 An American tourist acquires two unexpected friends while on a cruise to Southeast Asia, where he visits Surabaya, an exotic but perilous Indonesian city.
Portofino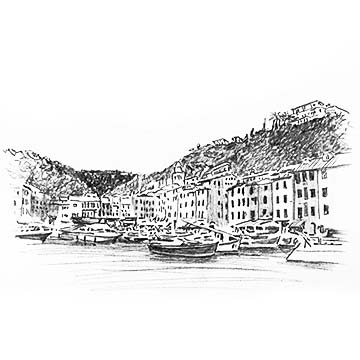 A married couple visits glamorous, romantic Portofino, on the Italian Riviera. While there, they reevaluate their own somewhat rusted romance, as each relives an affair the husband had years earlier.
Appassionata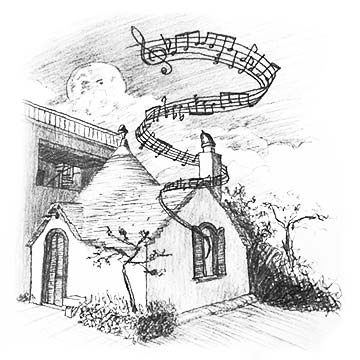 Set in the charming Italian town of Alberobello, this story takes us on a tour of its world-famous
trulli
houses while weaving an intricate love triangle between Gita, a strikingly attractive woman visiting the town, and two Italian men she discovers there. Mimmo and Modesto are childhood friends with very different dispositions. One offers raw, masculine allure; the other, a sensitive, vulnerable musician, intrigues Gita with his magical touch on the piano. The story unfolds amid much piano music, reaching its climax with the last movement of Beethoven's
Appassionata
sonata.
The Windowsill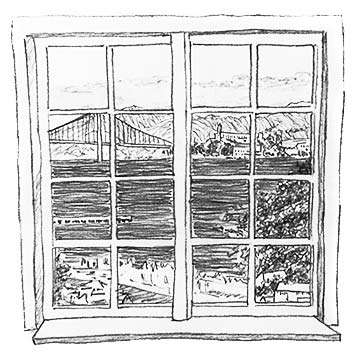 This poignant story explores the theme of fatherlessness through different narrators, each of whom has experienced this fate in different ways.
The Savage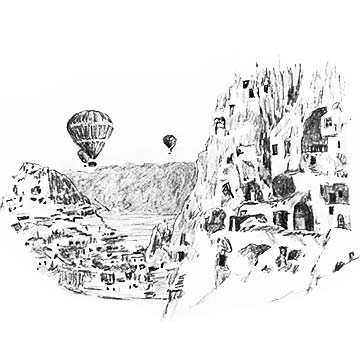 Set amid the majestic mountains and rock formations of Cappadocia in eastern Turkey, this is the story of Zack, a Turkish-born American tourist, who has a misadventure at a small airport in the city of Kayseri. Zack's impressions of Cappadocia and his unnerving experiences at the airport give him new insights about his past. He questions now whether a Westernized Turkish big city is all that civilized.
Ronnie's Tip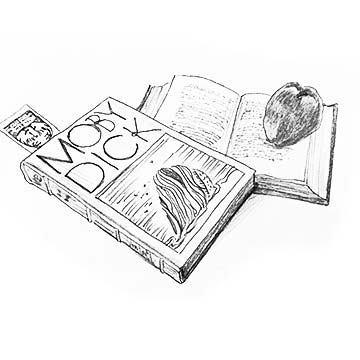 Sammy is an international student at the University of Chicago, where he gets in trouble for unwittingly plagiarizing. He has no idea what the word means or that the concept is forbidden. He initially views Ronnie, an American student who suggested the scheme, as a friend. Afterwards, he realizes Ronnie's true mettle.
Jarvis in Paradise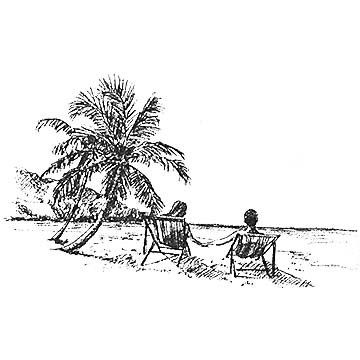 In the second story of the Jarvis trilogy, our irreverent intern Jarvis has now transitioned into a junior resident in neurosurgery. He soon gets himself in serious trouble with an audacious scheme he cooks up to manipulate the operating schedule. In the meanwhile, he falls in love with a lovely young woman who is the daughter of a patient.
Testicle Talk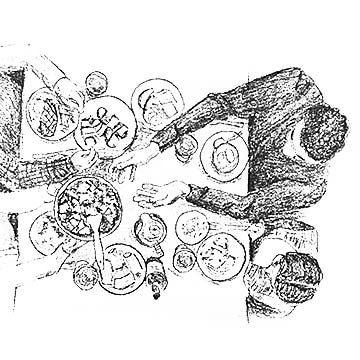 Two couples have peculiar dinner conversations in a French bistro. The men discuss medical issues related to testicles, while the women, unbeknownst to their men, compare methods of neutering animals and creating eunuchs. When the two conversations intersect, an awkward hilarity ensues.
Unlikely Friends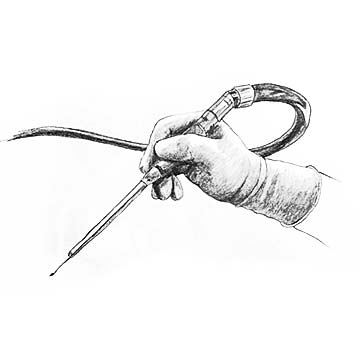 Inspired by a true event, this is the story of a horrendous surgical complication and the unique way in which the culprit and victim dealt with it.
Marley's Ghosts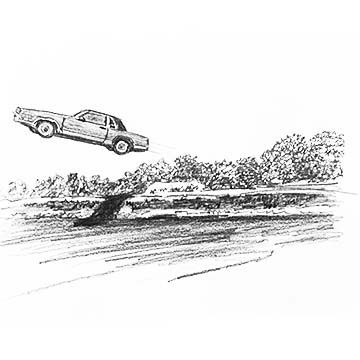 A disparate group of characters discover common ground, having all experienced the same trouble. Each has a story more hair-raising than the last.
The Pinch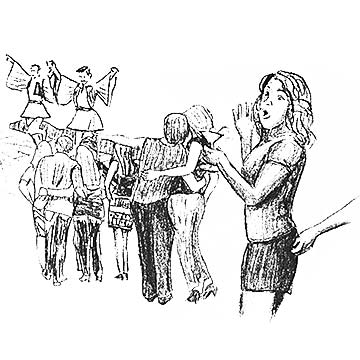 A respected schoolteacher, near retirement, is stimulated by a mysterious pinch to her posterior to experience lively, youthful fantasies.
Royal Visit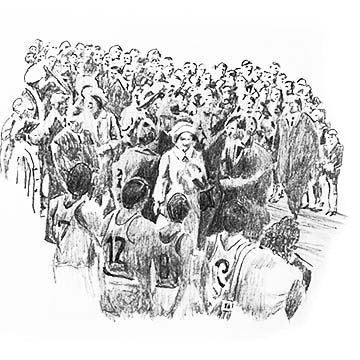 Inspired by a true event, this story follows the visit of Britain's Queen Elizabeth II and her then-young daughter, Princess Anne, to a British school in Istanbul and the unexpected reaction it evoked.
Nash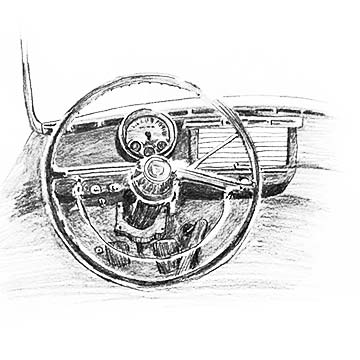 In Istanbul in the 1960s, a young boy is induced to acquire a love of cars by an unlikely, avuncular mentor. Among the classic American cars that constitute the "dolmuş" (shared taxi) fleet of the city is an unusual one. The meaning of the word "Nash" is a mystery the boy carries with him to adulthood in America, where its meaning becomes bittersweet at the
Concours d'Elegance
car show in California's Pebble Beach.
Jarvis in Deep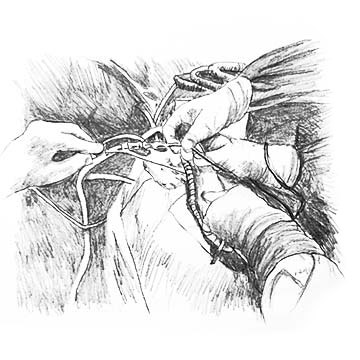 In the last story of the Jarvis trilogy, the young neurosurgery resident nearly kills a patient while performing an unusual bedside test; encounters a Nobel prize-winning brain exposed in surgery; deals with a mysterious bullet that disappeared into the spine…and in true form, continues on with a tumultuous love life.