Nowadays one of my big gripes is the prevalence Syrah-like Pinot Noir. Most are secretly spiked with Syrah. The process is akin to athletes on illegal steroids, resulting in brawny wines from a varietal that should be light and delicate.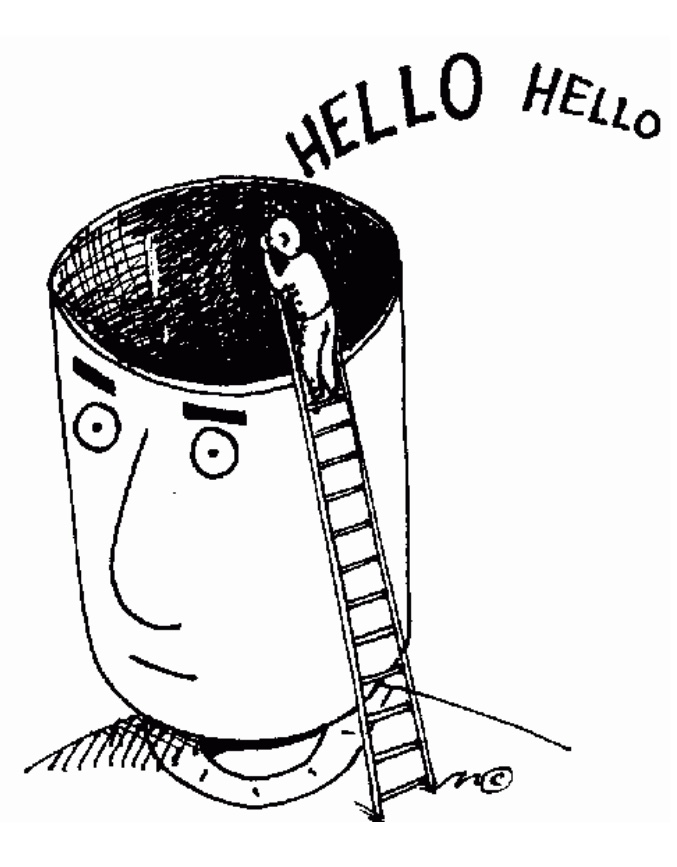 They cater to those who prefer "big" wines, drinkers who are either ignorant of the true nature of Pinot Noir, or they don't care. As for the winemakers, it is profitable; so why not!

A good example of such a wine is Sea Smoke. Currently retailing at around $140, this Pinot Noir – if you can call it that – hails from Santa Rita Hills, near Santa Barbara, California. It has no pinot character at all. It smells and tastes like Syrah. However, you won't find any indication of Syrah in its label.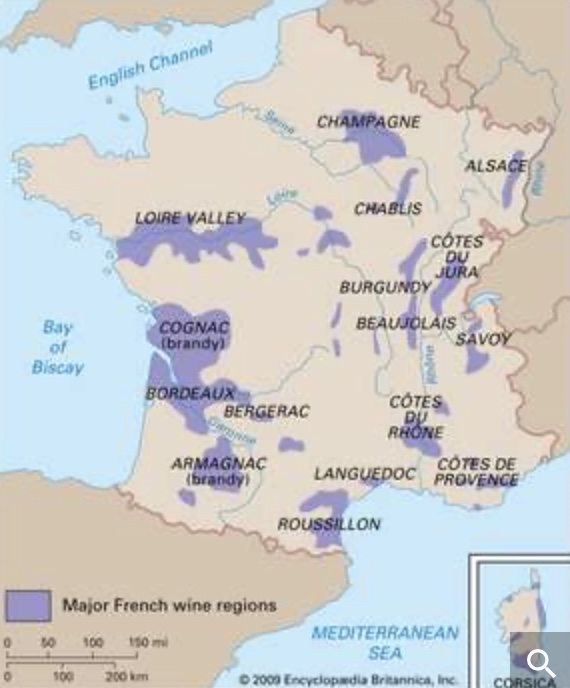 The practice is centuries old, going back to France where Burgundians have been secretly trucking southern Syrah to make their watery vintages drinkable. There it's illegal. Here it's not.
Syrah-spiking is one of the least well kept secrets of the domestic Pinot Noir wine world. Yet, no producer is forthright enough to put it on the labels of their wines.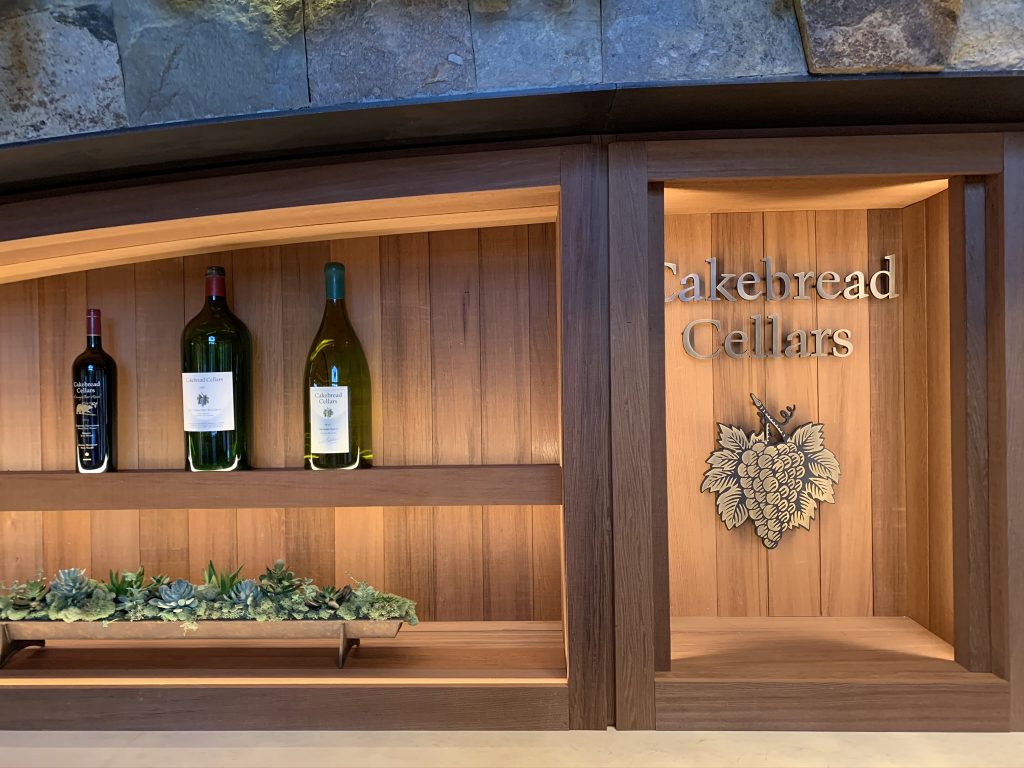 So imagine my surprise when I recently discovered a winery that markets a Pinot Noir/Syrah mix and unabashedly announces it as such.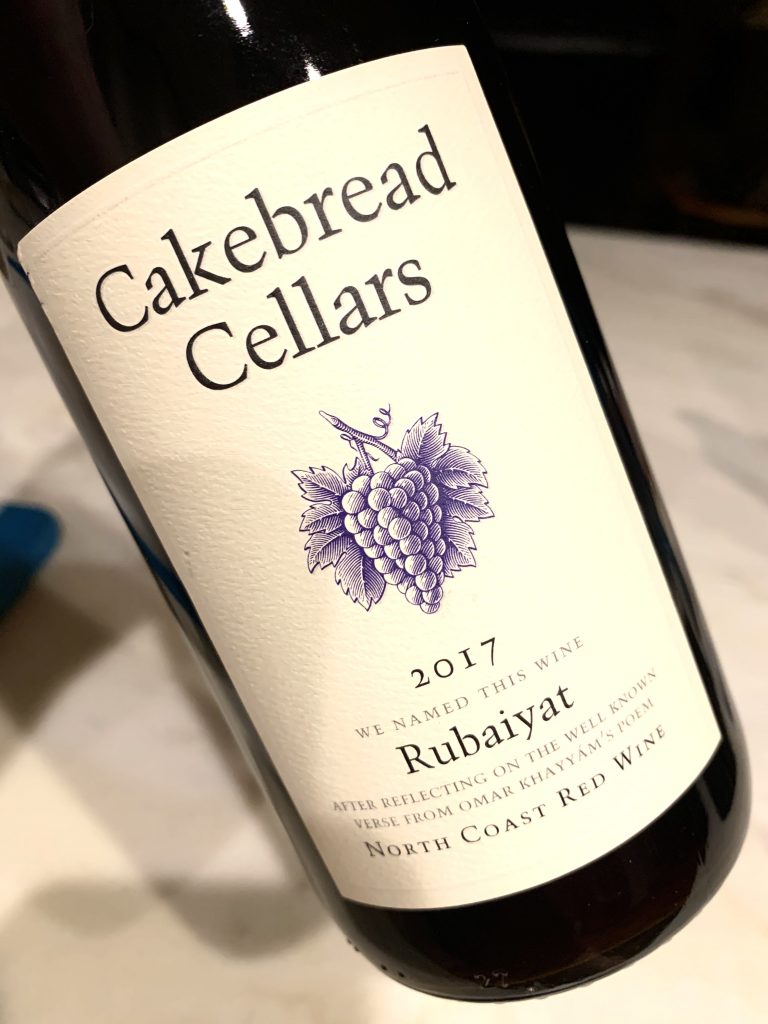 Cakebread Cellars is not a name associated with Pinot Noir. Located in Napa Valley, it is better known for its Chardonnay and Cabernet Sauvignon.
Yet Cakebread also makes several Pinot Noirs from Anderson Valley, a far north outreach of Sonoma with a cooler coastal climate. And it makes Rubaiyat, the Pinot Noir/Syrah mix.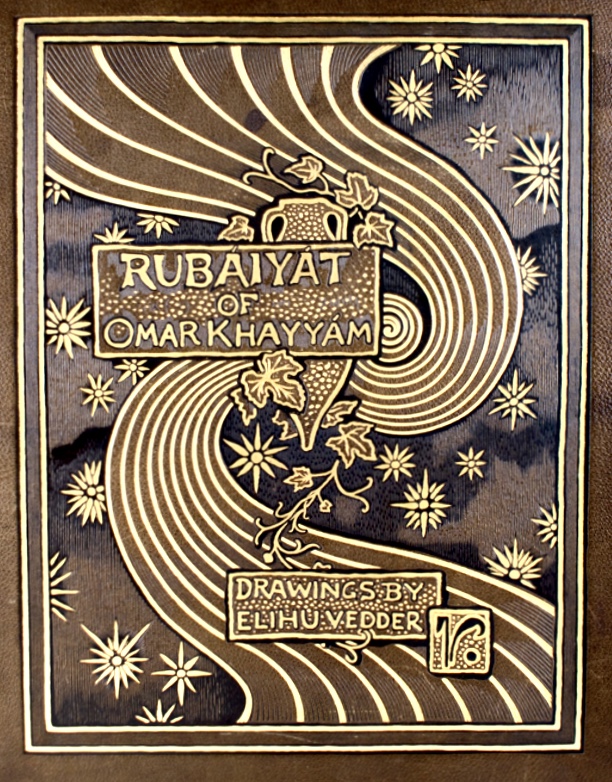 My first reaction to Rubaiyat, suggested by Darbi, a colleague and fellow wine geek, was scorn. I thought, "not only did the winery commit the sin, but it gave the wine a hifalutin label, thus gentrifying the practice."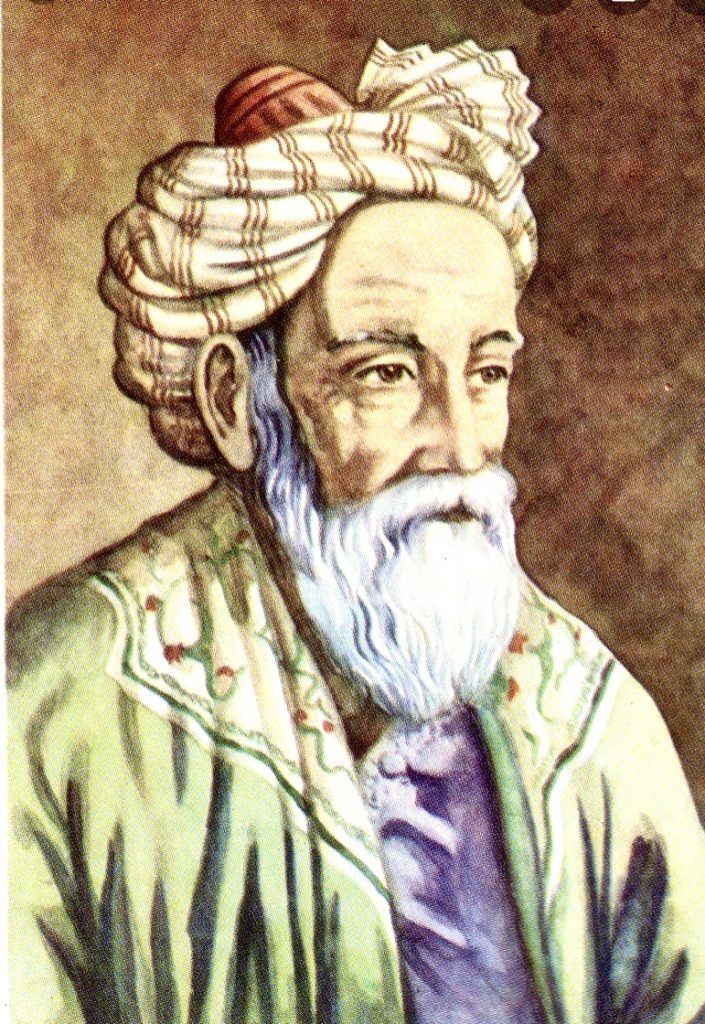 For those who may not know, Rubaiyat is an ancient poem of one hundred and one verses attributed to Omar Khayyam, a much revered 12th century Persian astronomer, mathematician and poet. It became extremely popular in the West when it was introduced into Victorian England by Edward Fitzgerald in the late 1800s.
So what does that have to do with the wine?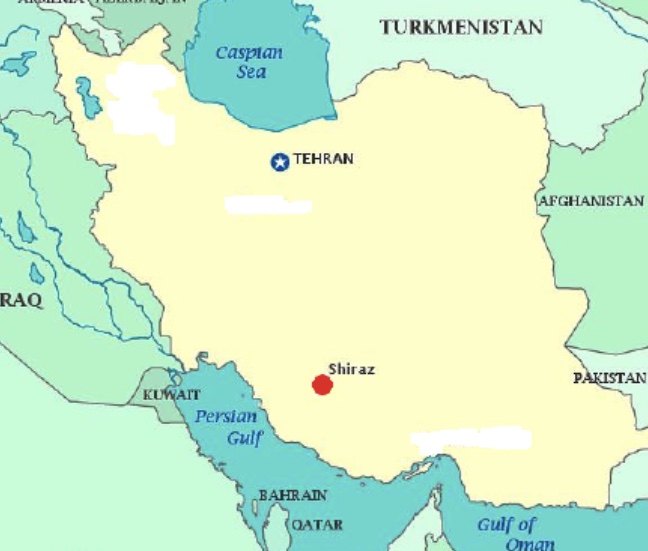 Rubaiyat clearly refers to the Syrah in the mix. The grape is also called Shiraz, the ancient capital of the Persian Empire. There are many who believe that Syrah originated in Persia. The poem itself has numerous references to wine.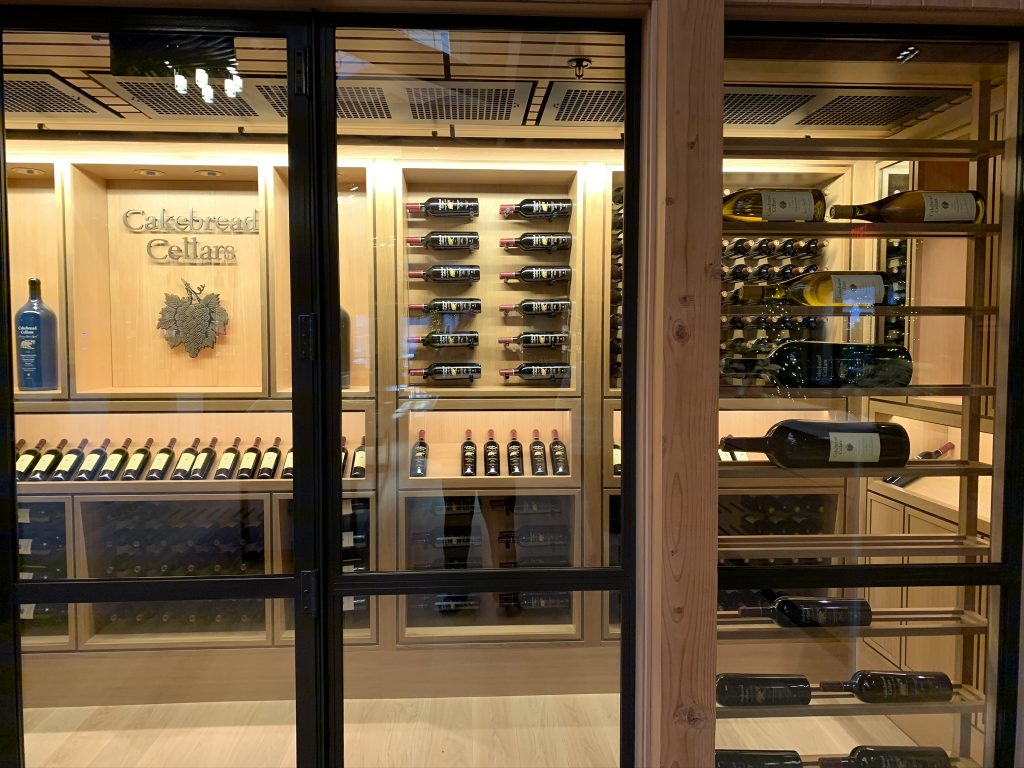 Scornful as I was, I could not help but admire Cakebread's honesty in declaring what they had done. Intrigued, I decided to visit Cakebread and try the Rubaiyat.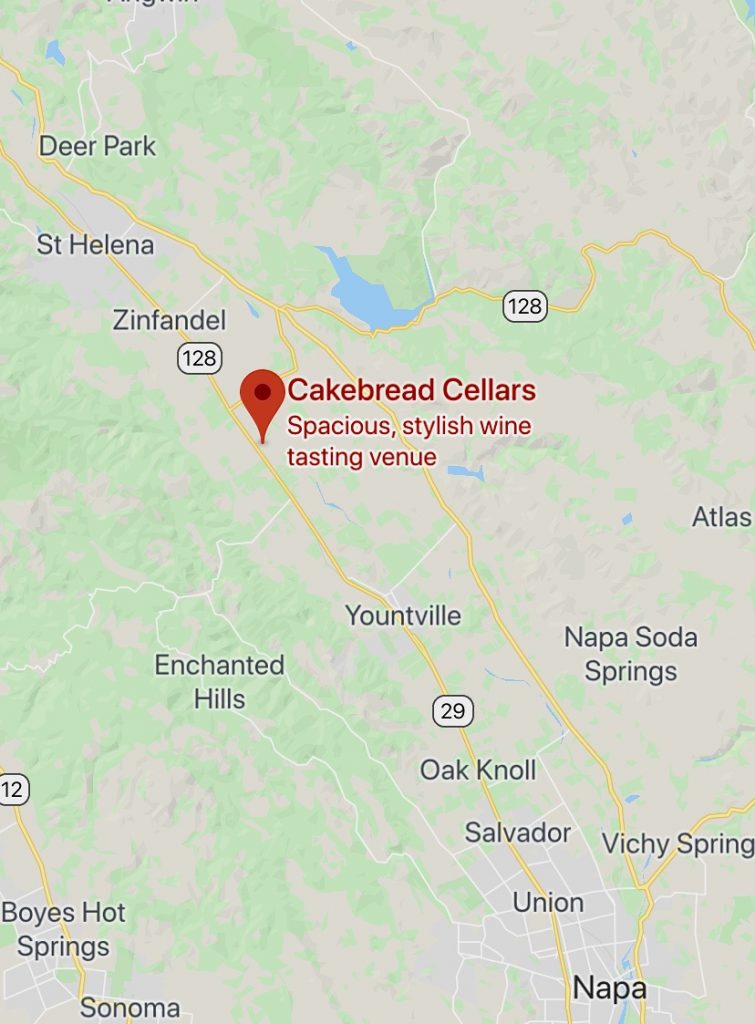 Located nearly half way between Yountville and St. Helena on Highway 29, Cakebread is in the middle of the Napa Valley. Jack Cakebread who founded the winery in 1973 with his wife Dolores, is something of a Renaissance man. He started as a mechanic, moved on to professional photography and then winemaking. He also obviously has a deep understanding of classic literature.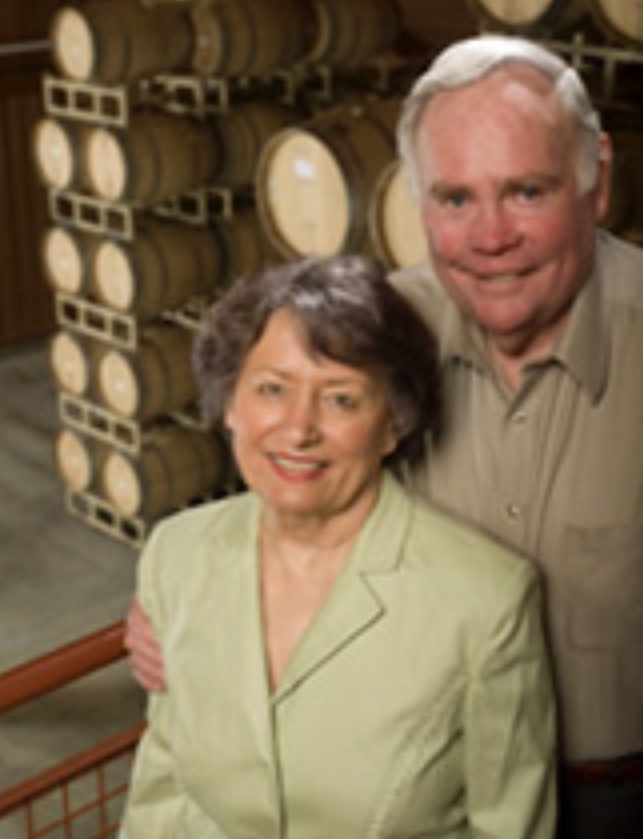 The winery has grown from a small affair of 22 acres into a behemoth with vineyards In the Napa Valley and its environs, Carneros and Anderson Valley. The tasting room, sprawling and smartly accoutered, features Jack Cakebread's black and white photography, including one of his mentor, Ansel Adams.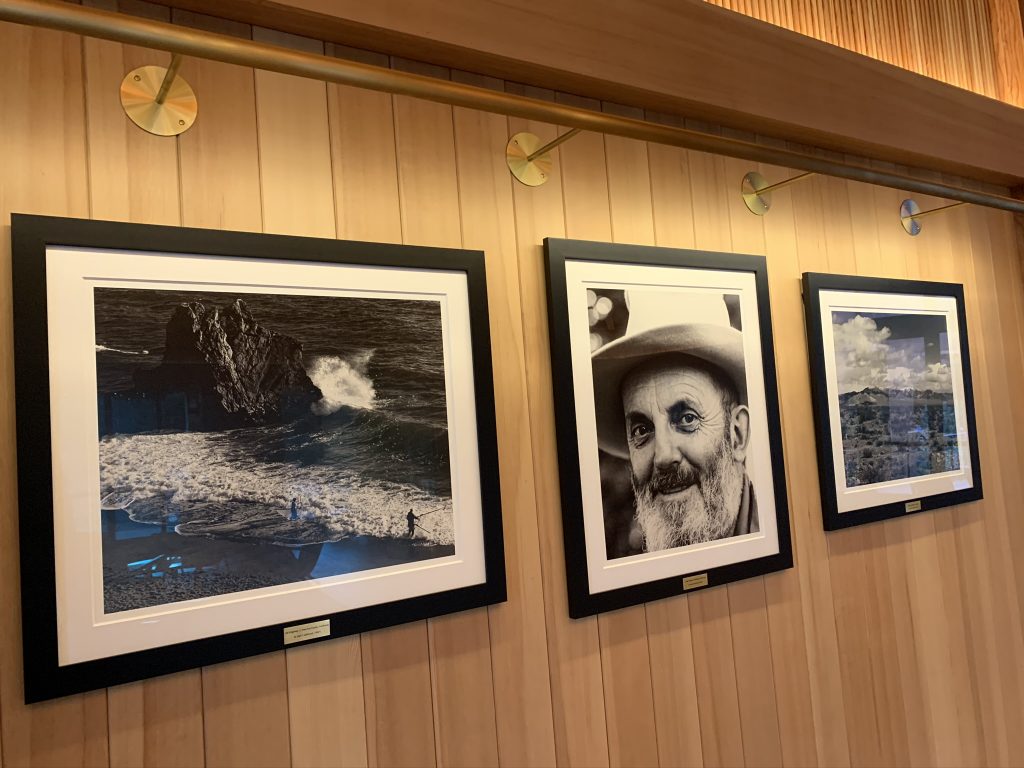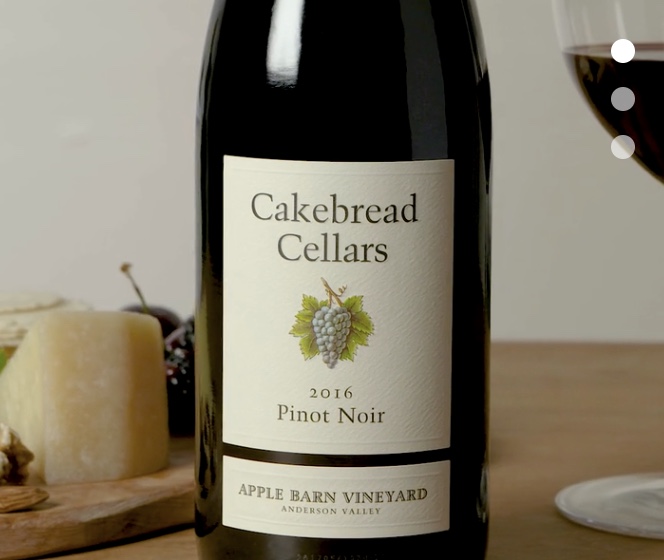 I tasted one of their Anderson Valley Pinots, the 2017 Apple Barn ($56) and was pleasantly surprised to discover a Burgundian style wine with good balance and acidity that distinctly stood out from the rustic, roughhewn style characteristic of Pinots from Anderson.

Then came the Rubaiyat. Medium dark colored and with a clean Pinot Noir nose, the wine was fruit forward, blackberries and dark cherries. It continued smoothly through the mid palate into a pleasant, food friendly acid finish. As with most domestic Pinot Noirs it had a hint of sweetness and at the end, subtle hints of oak. Overall it managed to maintain its Pinot Noir character, the Syrah adding some heft mainly to the upfront fruit. It was no Sea Smoke.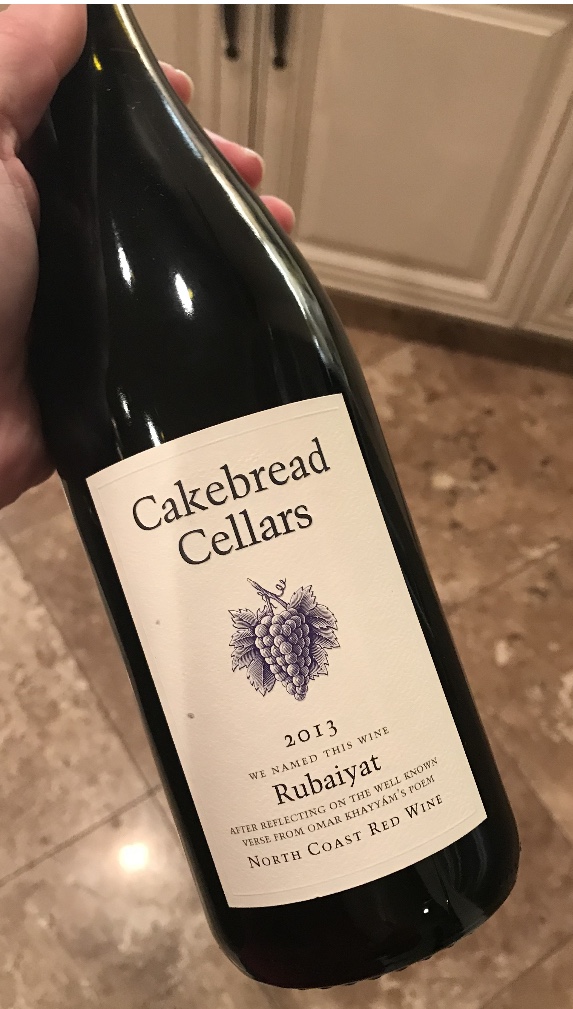 In its 2013 version Rubaiyat was listed as 86% Pinot Noir, 14% Syrah. Nowadays the mix is not declared, allowing discretionary variation between vintages. The source of the grapes is also undeclared, the bottle merely labeled as North Coast, again allowing some leeway for the winemaker.
The price? $37.50. At that price point it was definitely a good drink.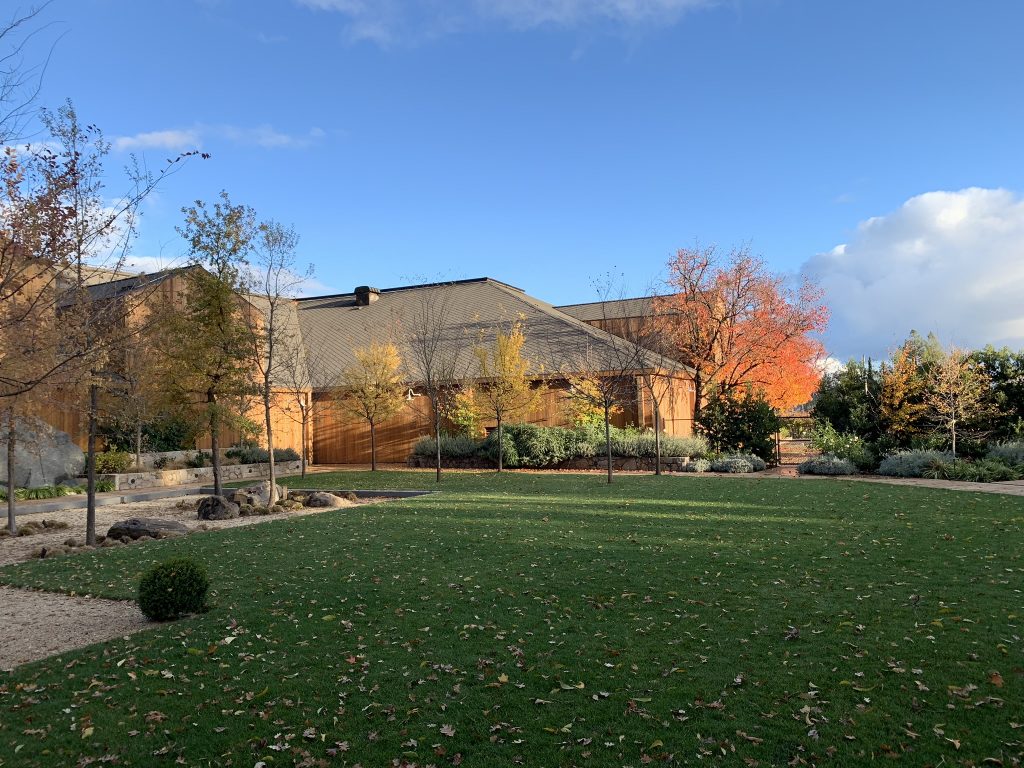 I departed the winery with my snobby scorn deflated. Cakebread deserved a double bravo I realized, for having the courage to declare the Syrah spike and also for preserving the Pinot Noir character of the wine.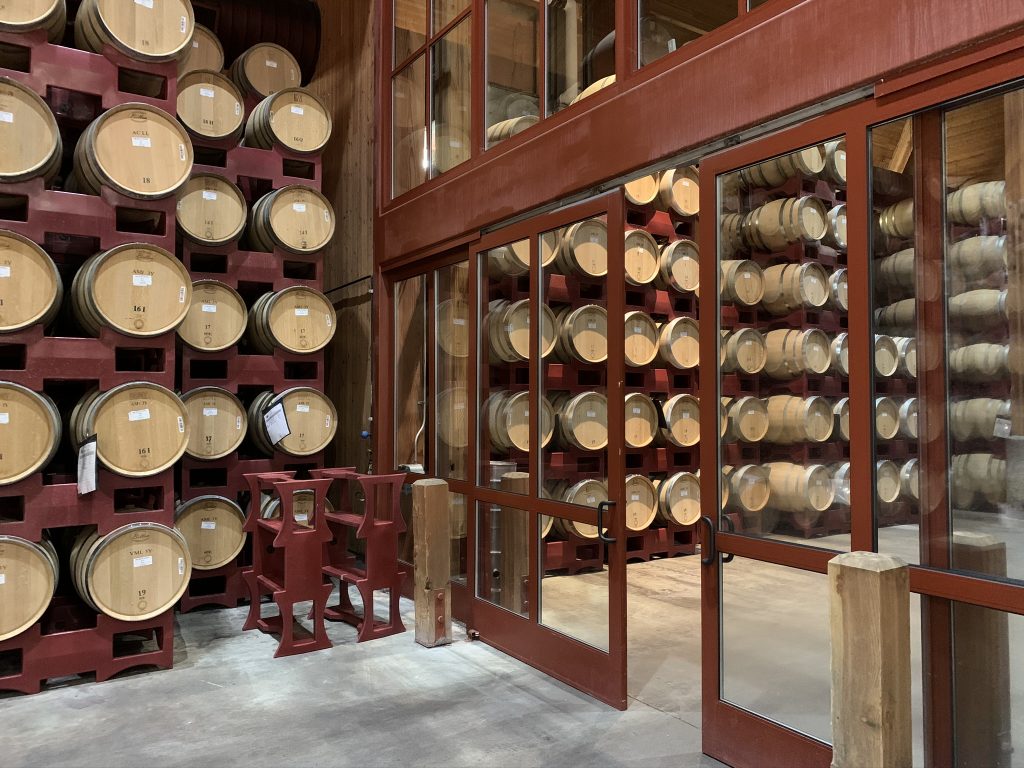 As for the pretentious name, it turned out that Mr. Cakebread was as enamored by Omar Khayyam's poetry as the Victorian British. It wasn't just crass commercialism as I had presumed.
My friend Darbi told me that years ago Rubiyat was the first wine that wowed her, launching her current wine journey. I could now see how that might happen.