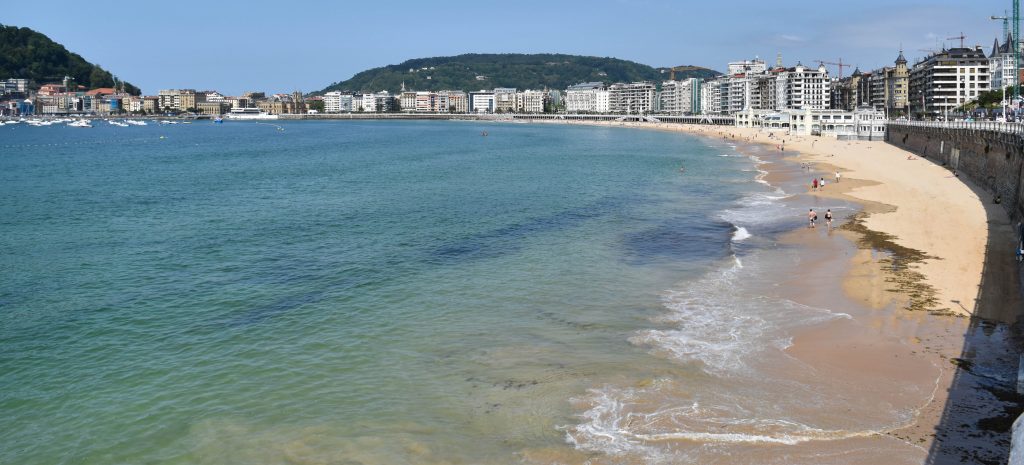 The tiny Spanish seaside resort of San Sebastian features more Michelin starred restaurants per capita than anywhere else in the world. Of these, Arzak, a historic Michelin 3-star is one of the most famous, listed in the World's 50 Best Restaurants list.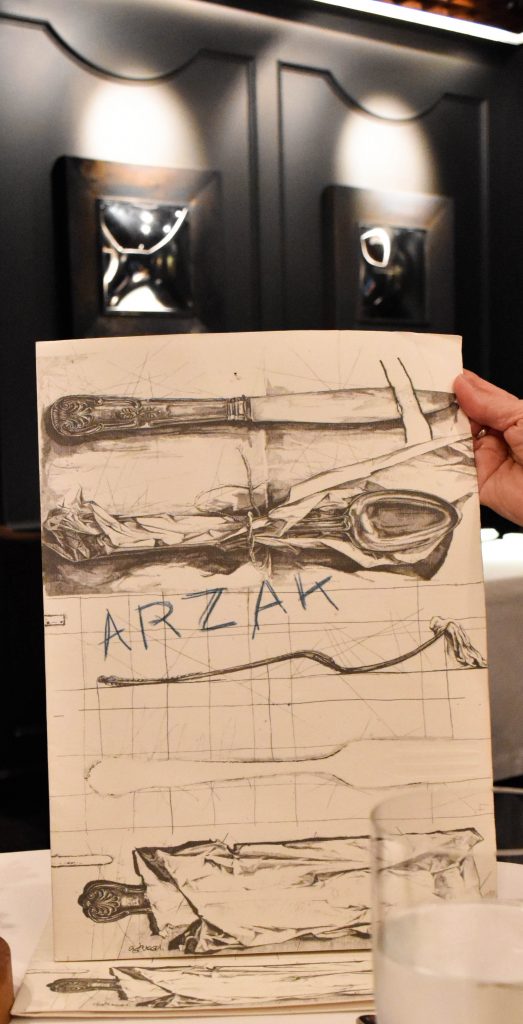 We recently dined at Arzak and sampled its culinary delights. Having some familiarity with Michelin ranked San Francisco spots such as Quince, Aquarello and Atelier Crenn (all also 3-stars), we wondered how Arzak would compare.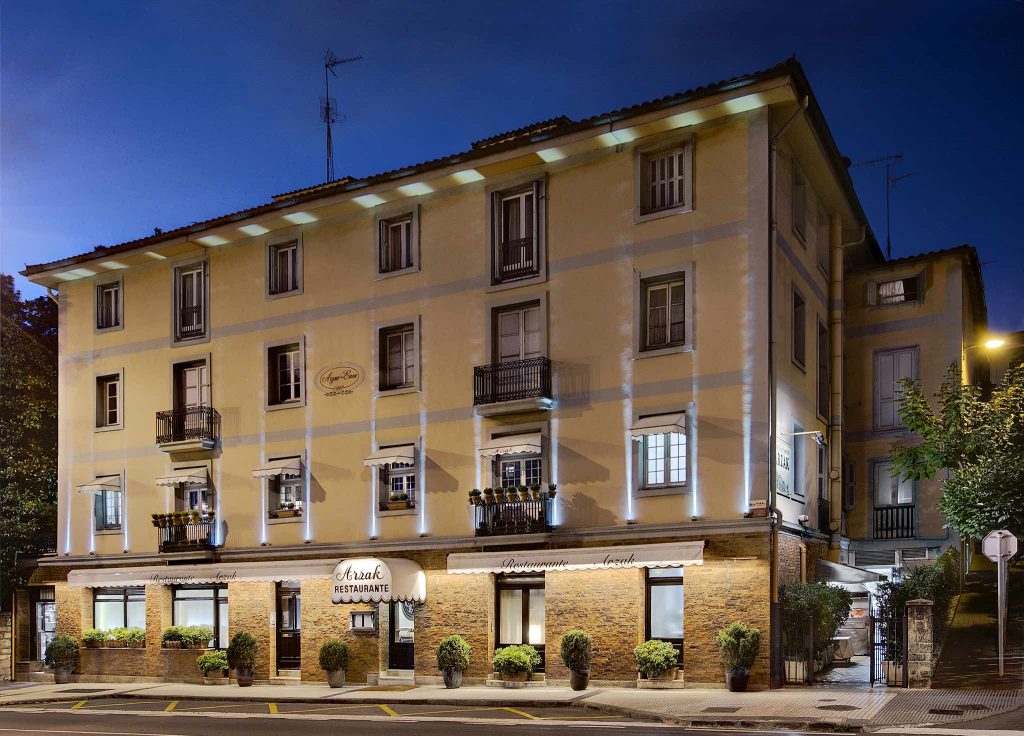 Arzak was established in 1897, a long running family business, originally a tavern and wine shop and later a restaurant. Its ascent began with Juan Mari Arzak who took over the restaurant in 1966.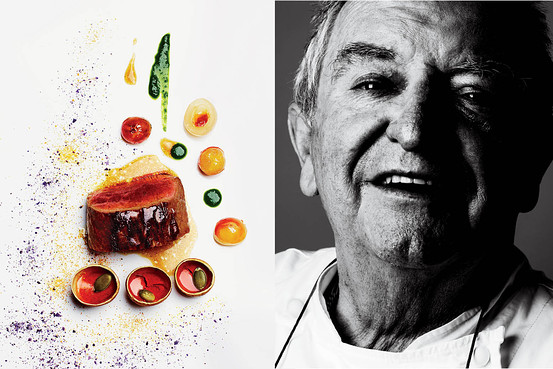 By the 1970s, Juan Mari had become a world famous chef, receiving numerous accolades. In 1976 he and several others established what became known as New Basque Cuisine, innovative gastronomy that continues to the present day. The restaurant received 2-stars in 1978 and 3-stars in 1979. It has held them since.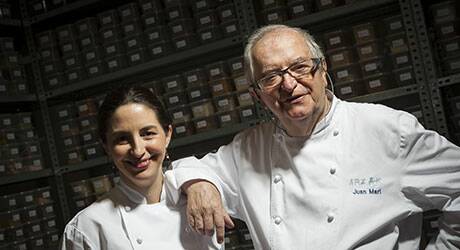 In the 1990s, Juan Mari's daughter Elena Arzak gradually took over the kitchen after amassing impeccable credentials in various high end European restaurants. She is the current executive chef.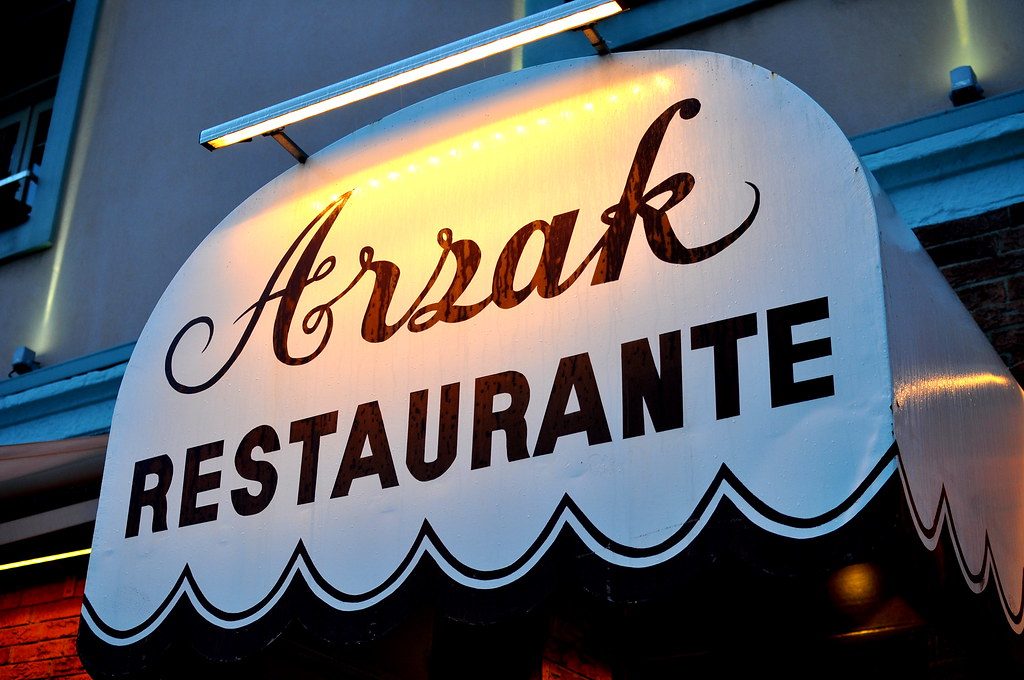 The restaurant was a 10 minute taxi ride from our hotel at the heart of San Sebastian. It featured a two story dining room, decorated with elegant simplicity. The room was quiet, a luxury hard to find in San Francisco.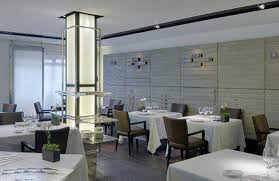 Spaniards dine late. The earliest available reservation Arzac offered was at 8 45 p.m. I snatched one for 9 30 p.m. Our dinner was to last into 12 30 a.m.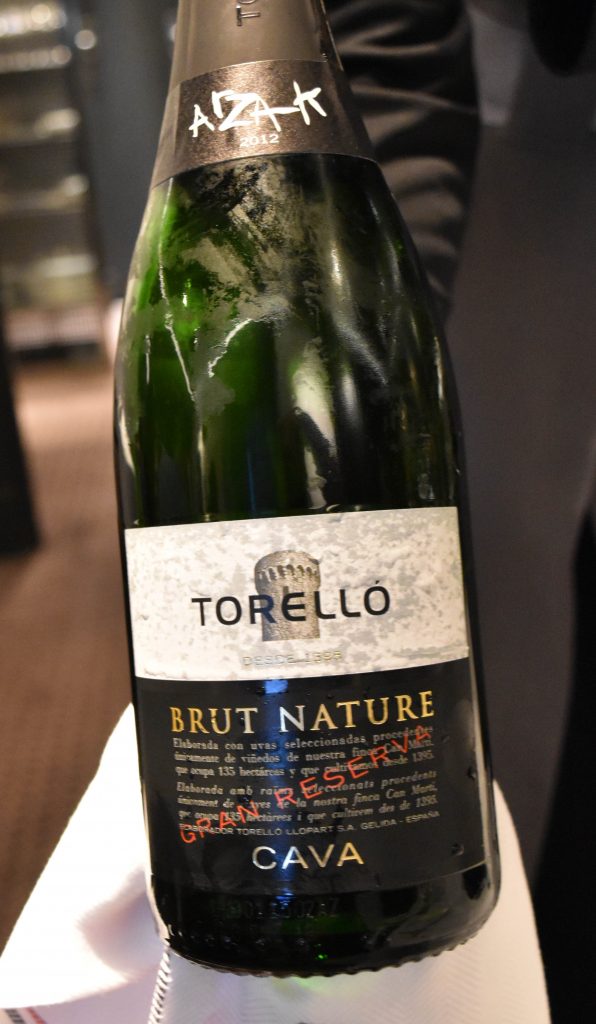 It began with a glass of Cava, Spanish sparkling wine, offered promptly after we were seated. We then waited a while, watching newcomers get seated. We thought that maybe this was a leisurely Spanish pace. It wasn't. The pacing of the meal would turn out to be uneven.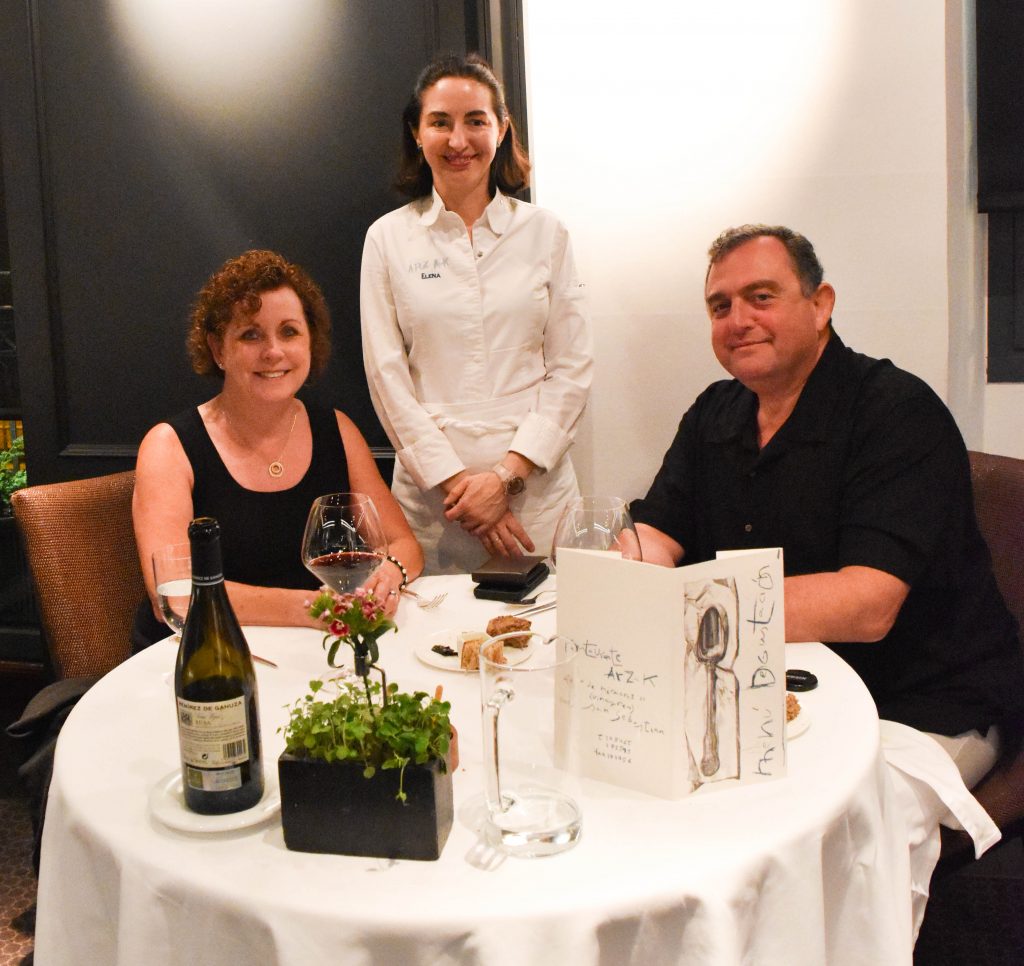 Eventually, much to our surprise, Elena Arzak herself came by to take our order, acting as though she was an ordinary server. She was warm and hospitable. We requested her tasting menu, an eight course affair. Julie, my wife, is allergic to shellfish. Elena spent a long time with us going over each menu item and proposing possible alternatives, not just for shellfish but others as well. Her suggestions appeared ad libbed. After some give and take we ended up with a custom made menu, especially for us. This, I have never experienced anywhere else, San Francisco or otherwise.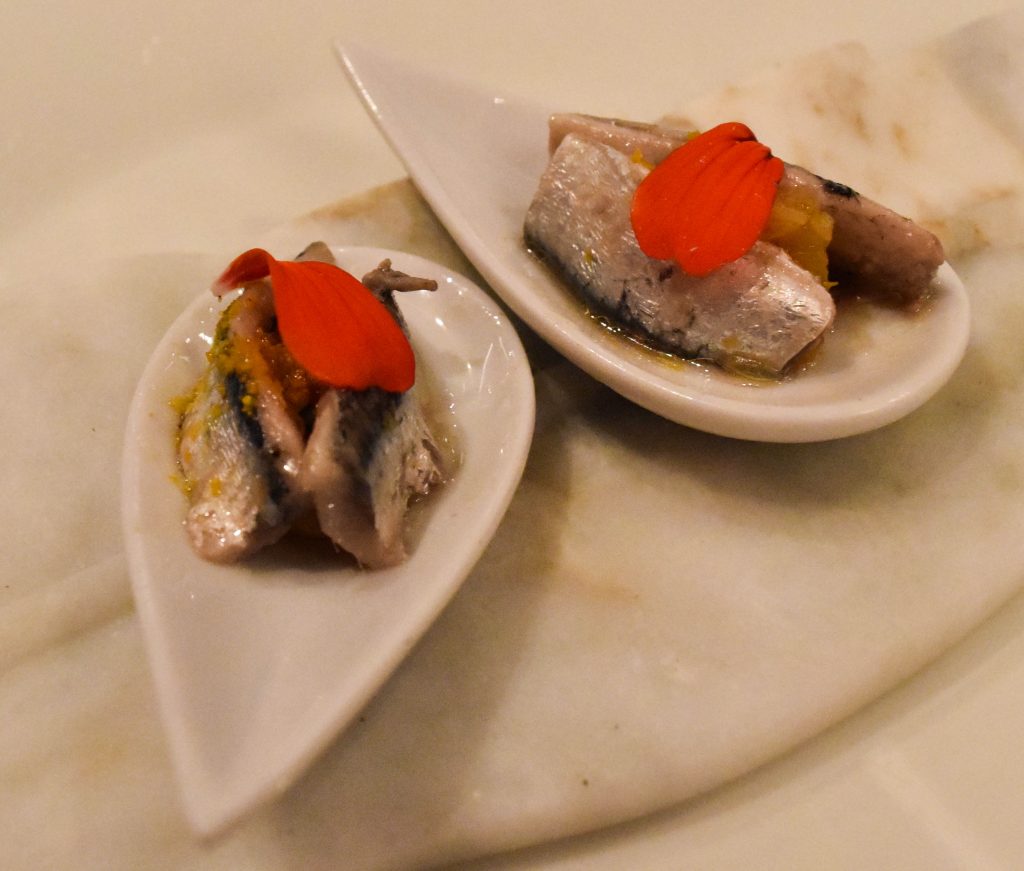 The food service began with a series of amuse bouches delivered prior to our wine order, and at a dizzying pace. Included were sea urchin, tiny corn soup, foie gras topped by maseca corn, and anchovies. All of a sudden our table was full of small plates.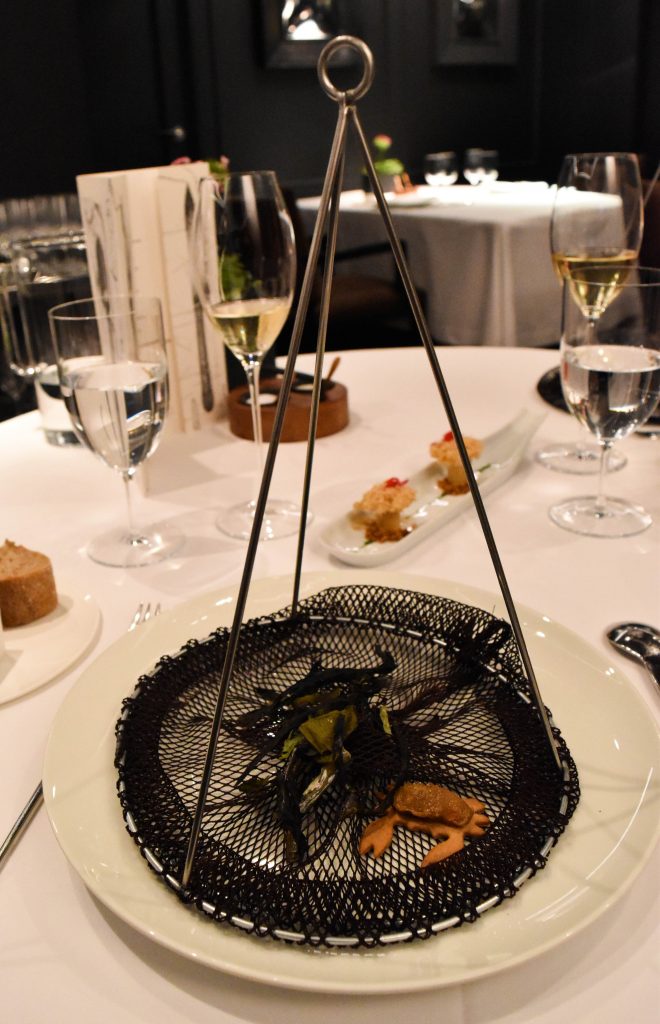 By far the most interesting amuse bouche was a tiny piece of crab meat atop a crab shaped ginger cookie, presented in a miniature crab basket. It was a surprisingly delicious mix of sweet and fishy flavors, and the first example of tableside theater that nowadays characterizes high Michelin star restaurants.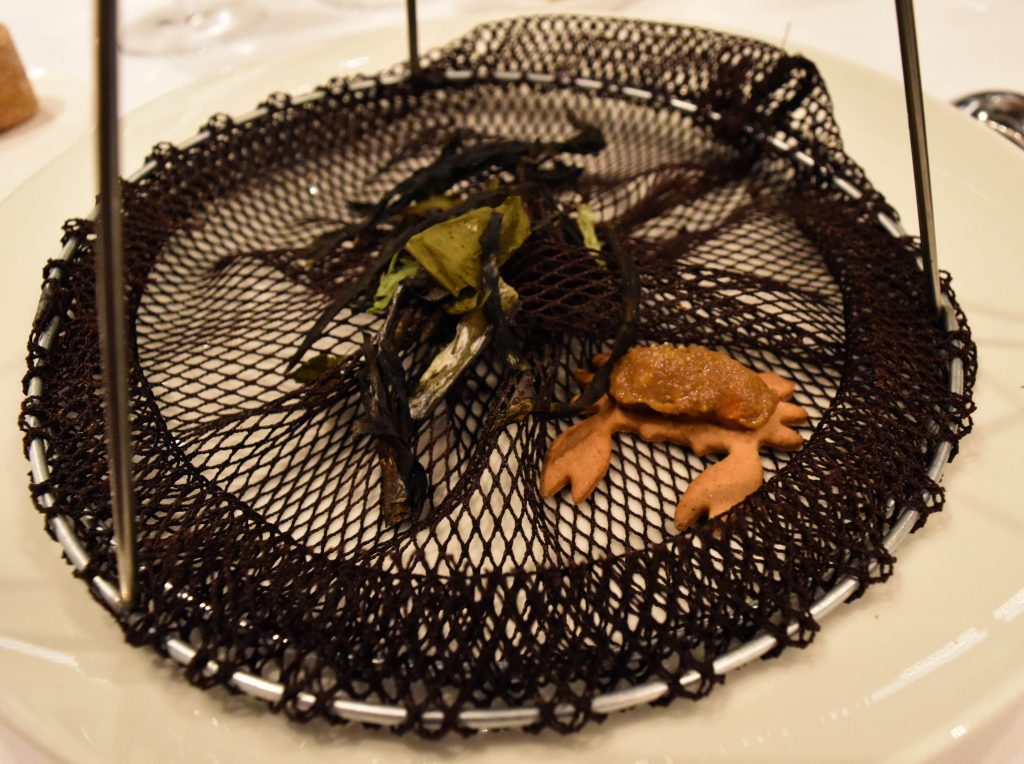 The wine order began awkwardly. The somm hastily opened my choice, a white Tempranillo that I had to select in a hurry amid the incoming amuse bouches. I accepted it in a rush and soon realized that it was too old, caramelized. When I recalled him and asked for another, perhaps younger white, he seemed annoyed. He hurried us through the next choice, a 2017 white Rioja.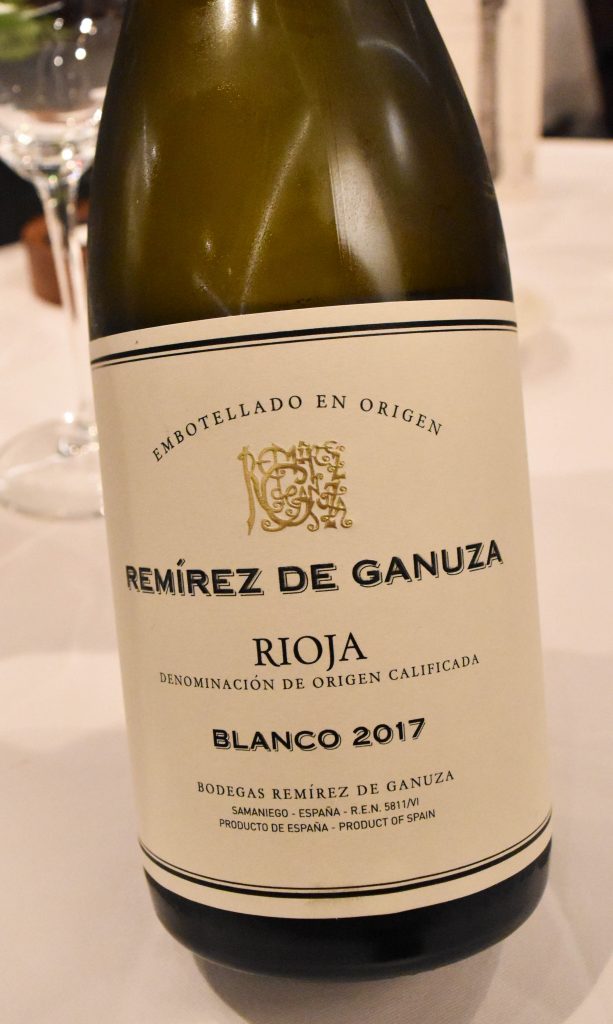 This one was crisp and fruity, but it had features redolent of California Chardonnay, toasty nose, malolactic texture and oaky finish, none of which we like. I refrained from making a scene and accepted it. As it turned out, the wine opened up in time and lost its disagreeable features. It went well with the various early courses.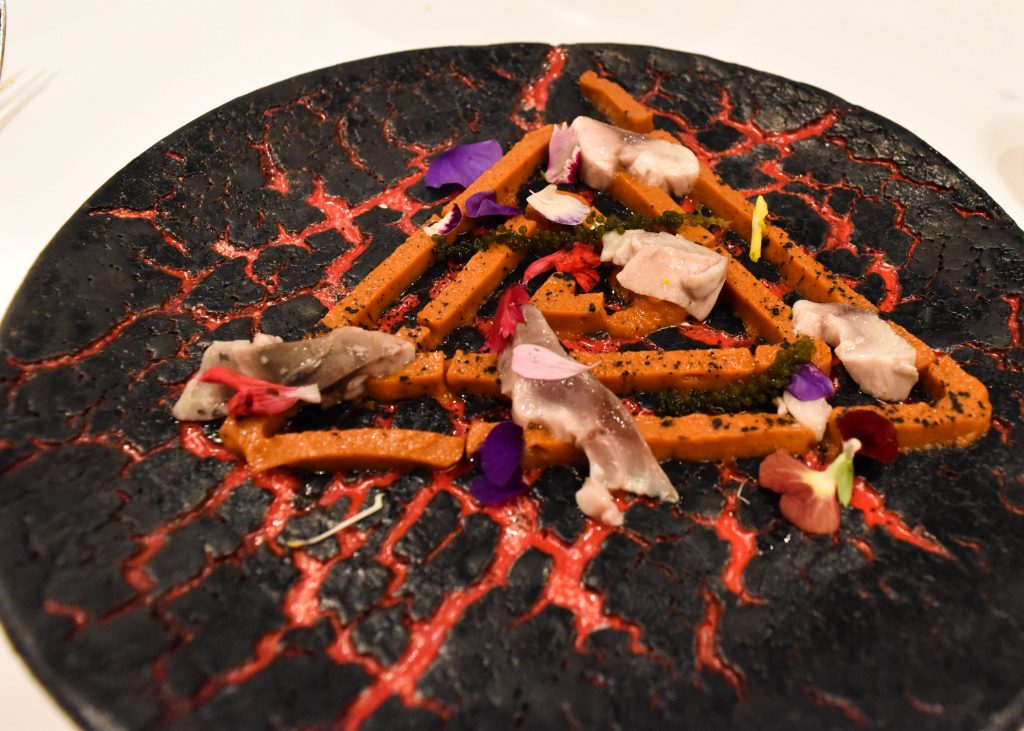 The first course, mackerel in shio kiji with sea grapes and "pipparas," was an interesting presentation, the pieces of fish arranged in a triangle of peppery paste. It had mild flavor, suitable for a starter.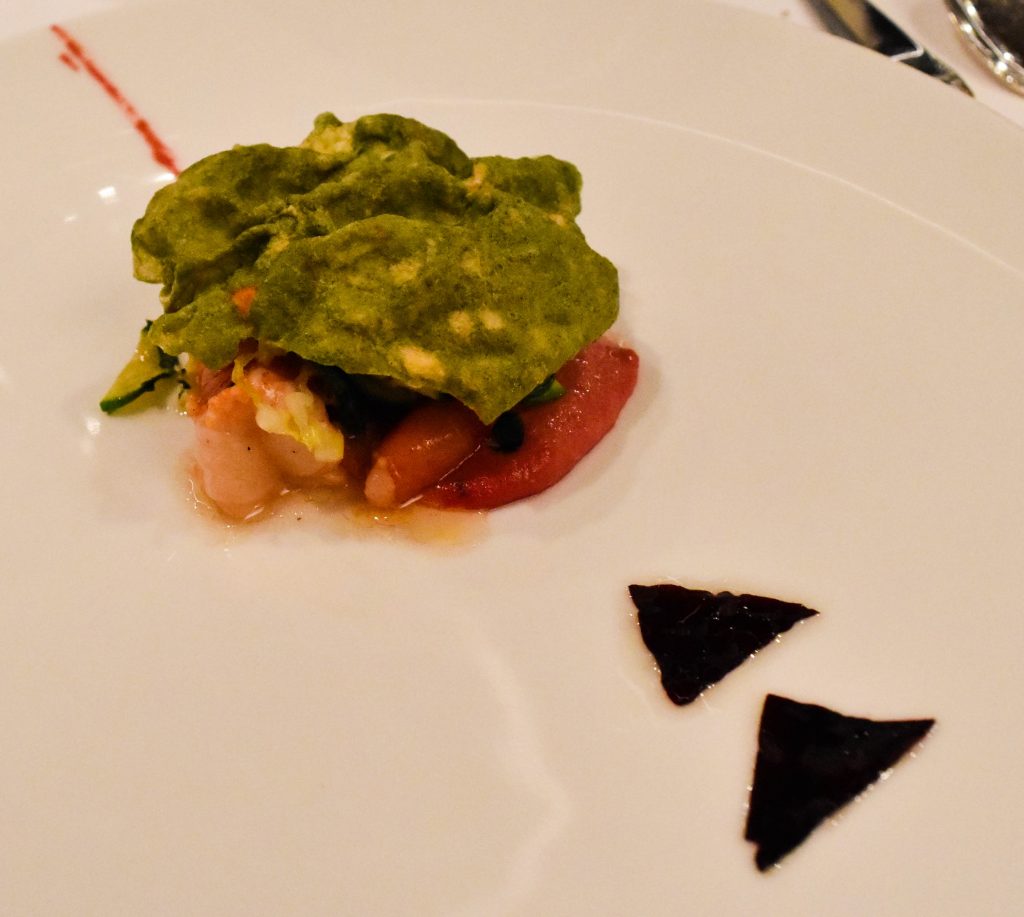 Scarlet prawns with krill followed. It was a shrimp and vegetable presentation covered by a green chip, giving it a crab-shell appearance. It was quite good, the flavors still not bold.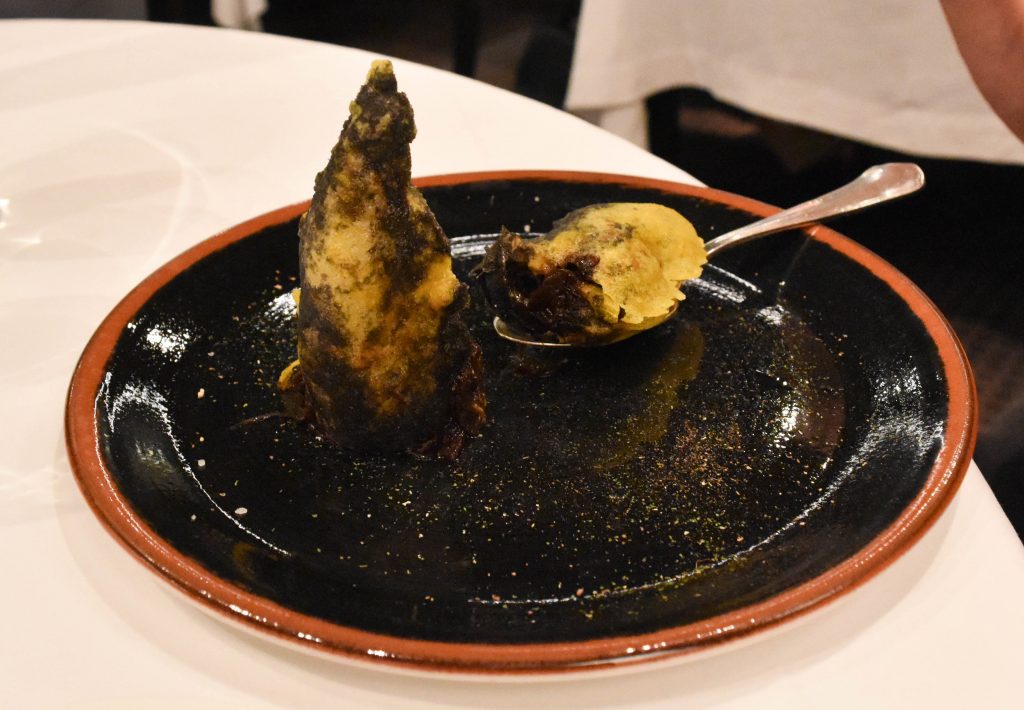 Julie received two tiny sail-like shells filled with caramelized onions and foie gras, a unique substitution from Elena Arzak and much better than my prawns.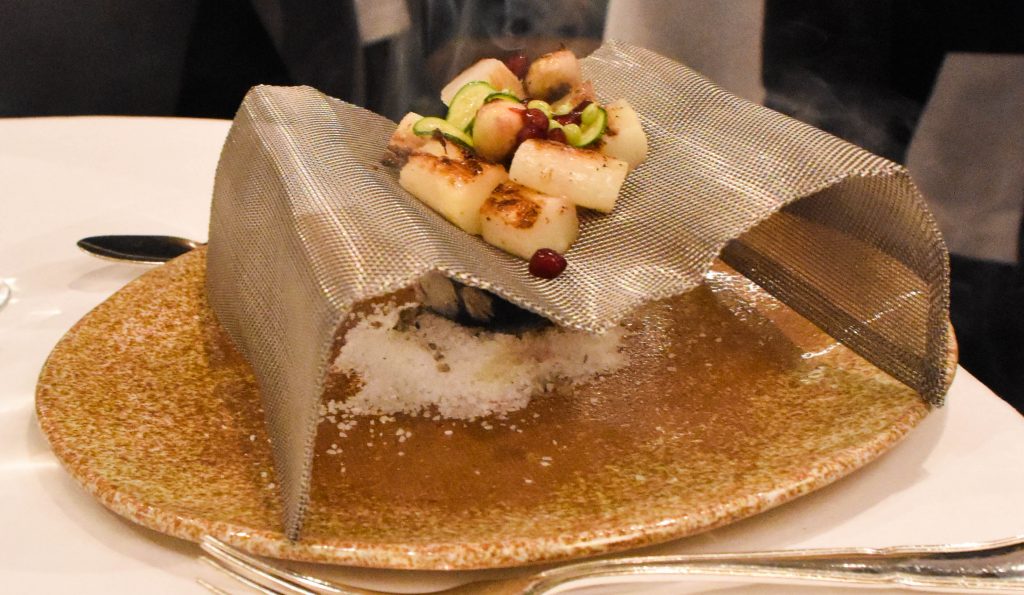 Julie's next substitute turned out to be the highlight of the meal: white asparagus presented with a smoky charcoal fire beneath. The sizzling presentation was again quite theatrical and the asparagus, with its smoky flavor, outstandingly delicious, meat like. I commented that if I were served more dishes like this, I might become a vegetarian.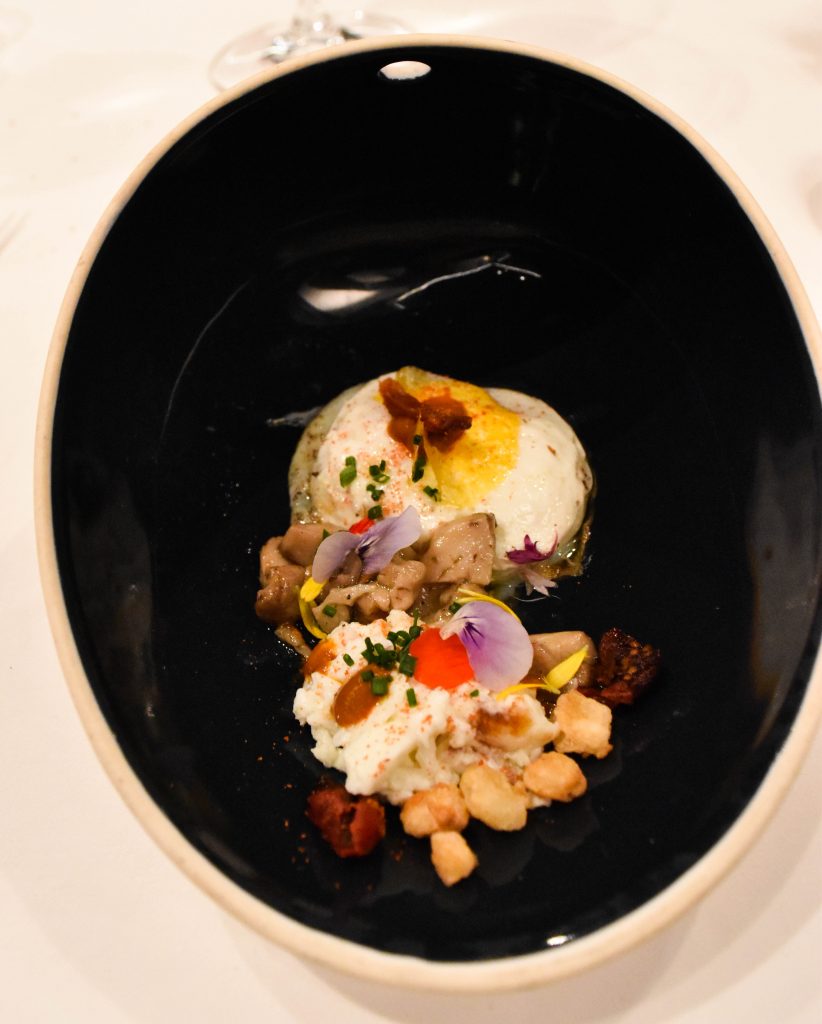 By comparison my poached "egg with corn and tomato candy" was a disparate combination of poached egg and crunchy corn-nut with ham-like flavors added on. Its stylish presentation however, made up for the flavors.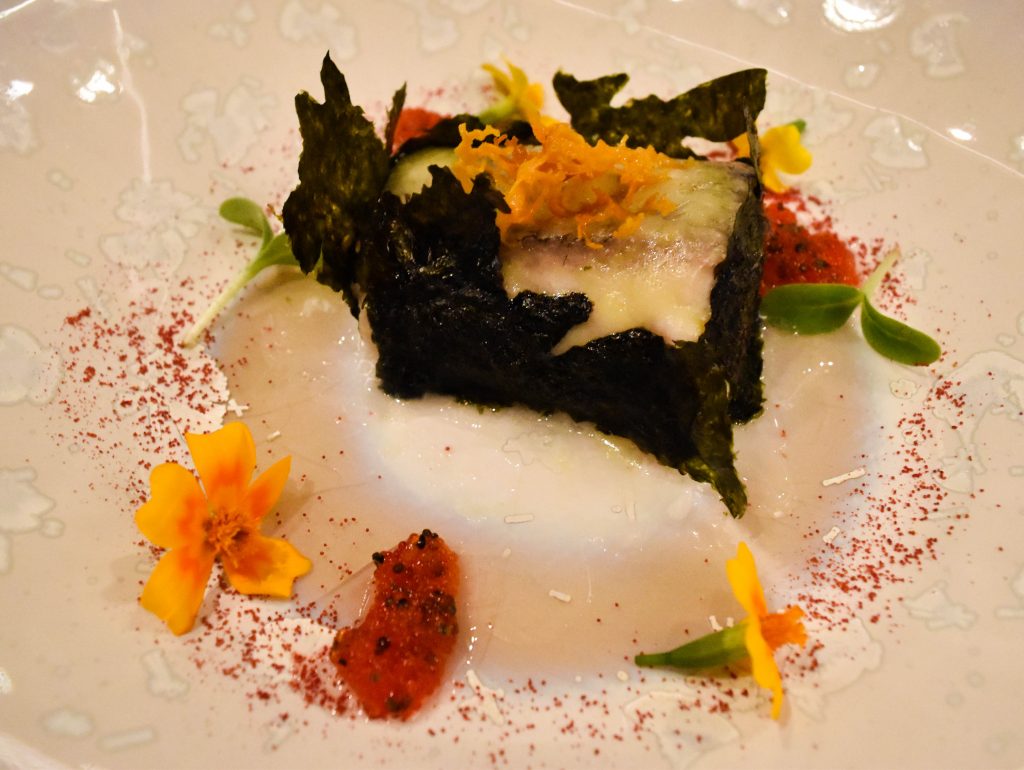 Next came monkfish for Julie, and grouper for me. This course was one that Elena had ad libbed for us, offering diversity beyond the menu. Both were outstanding.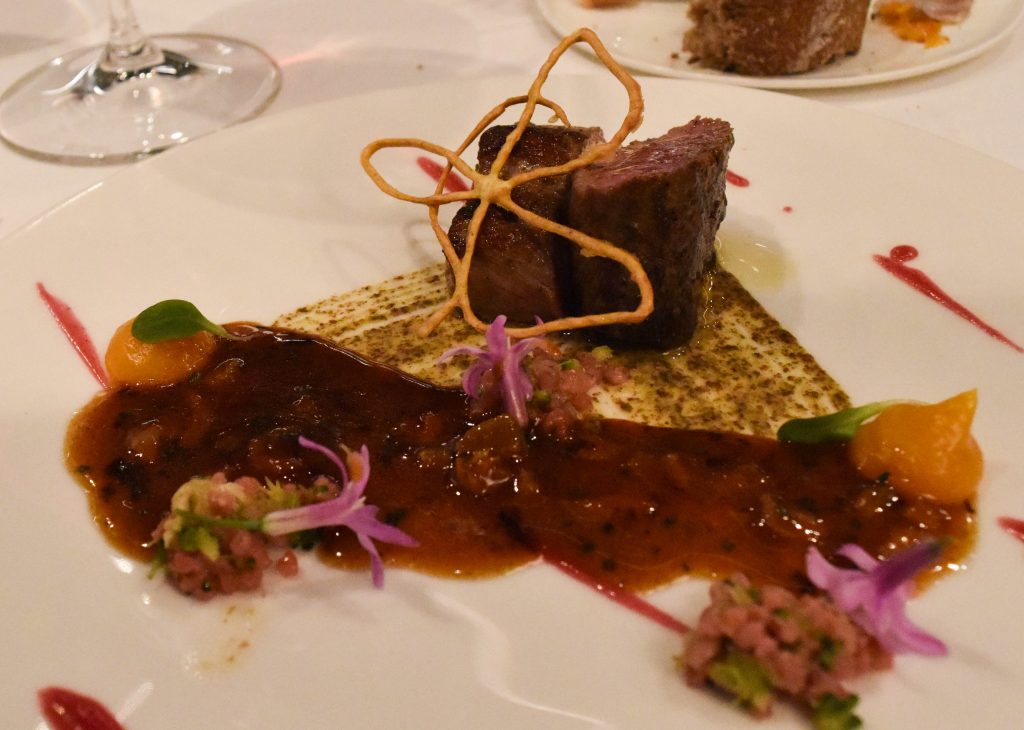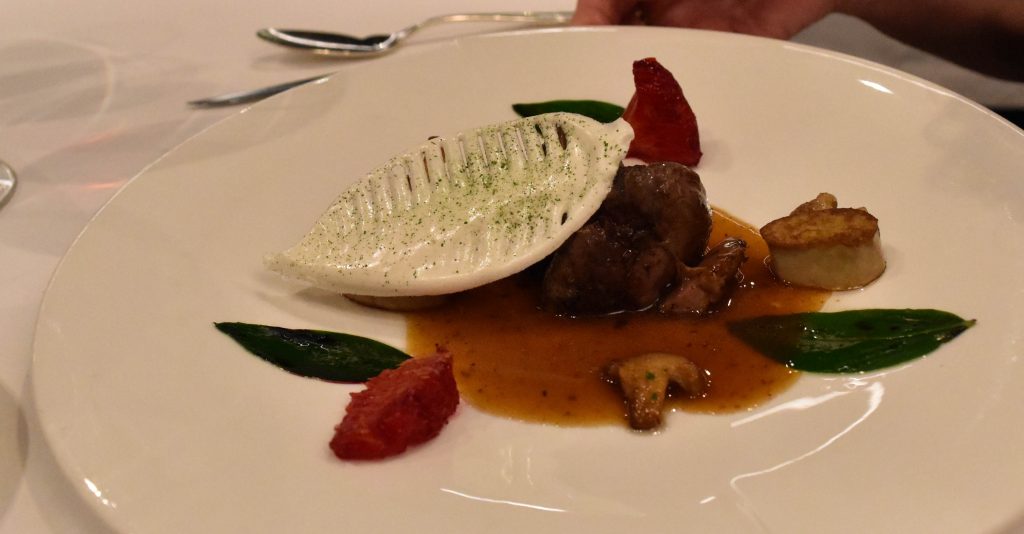 The meat course was a choice of lamb or pigeon. I chose the lamb, two lean racks of lamb, exquisite cuts that were prepared perfectly. While excellent, this is the sort of dish I have experienced in other high end restaurants. Julie's pigeon on the other hand was exotically tasty. Once again she did better than I.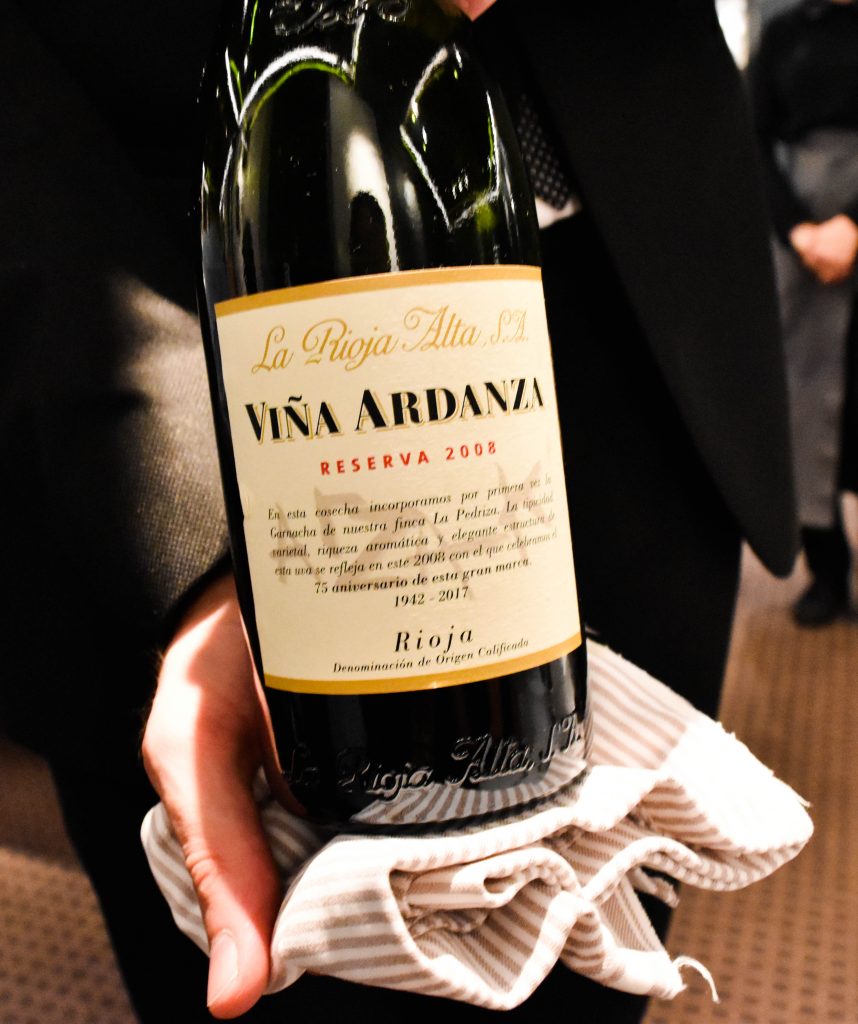 For this part of the meal I had asked for a light, Burgundy-like Rioja. The somm delivered just the right choice, a 2008 Viña Ardanza. It had an earthy, herbal nose, light structure and soft tannins, the fruit brighter than a typical Burgundy.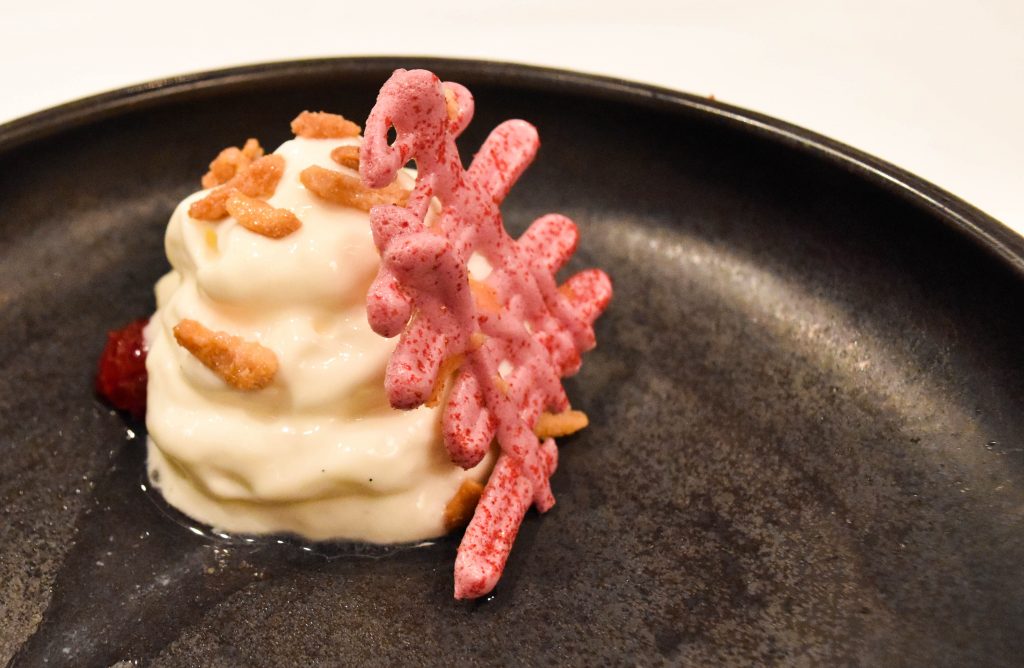 The meal moved on to a series of desserts. The "mezcal sweet," an almond praline with fluffy raspberries, was sprayed with the mezcal, giving it a tequila-like smell.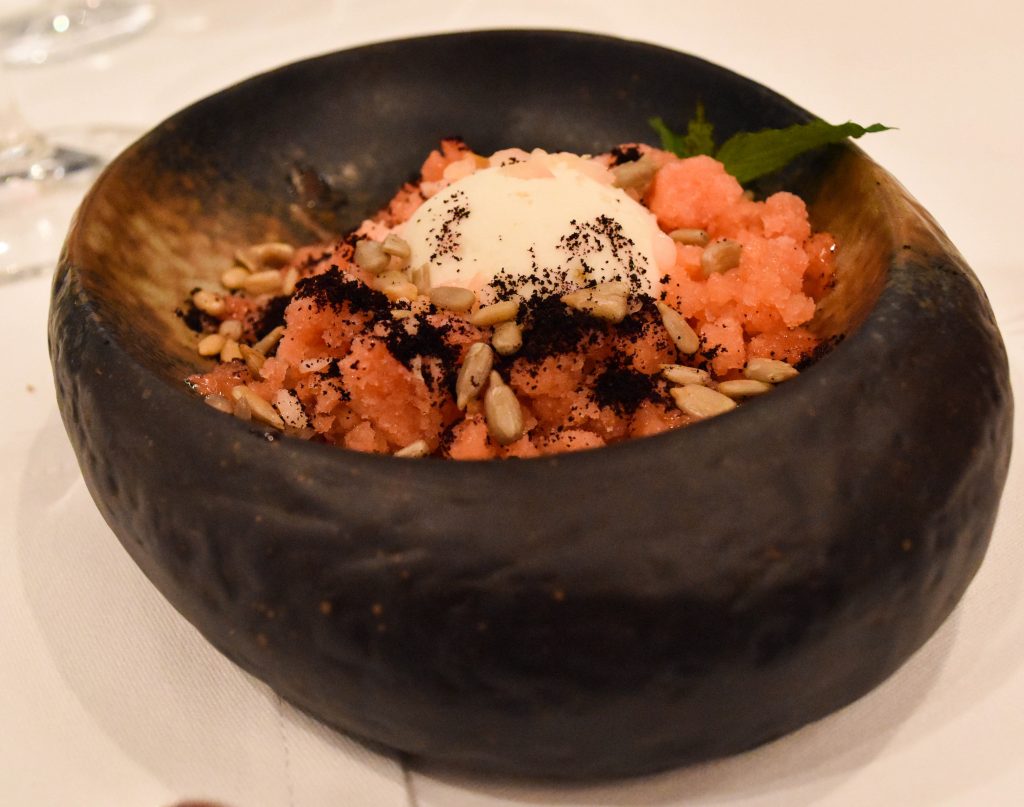 Julie received a much tastier, more exotic substitute, guava ice cream with granita sorbet and pomegranates.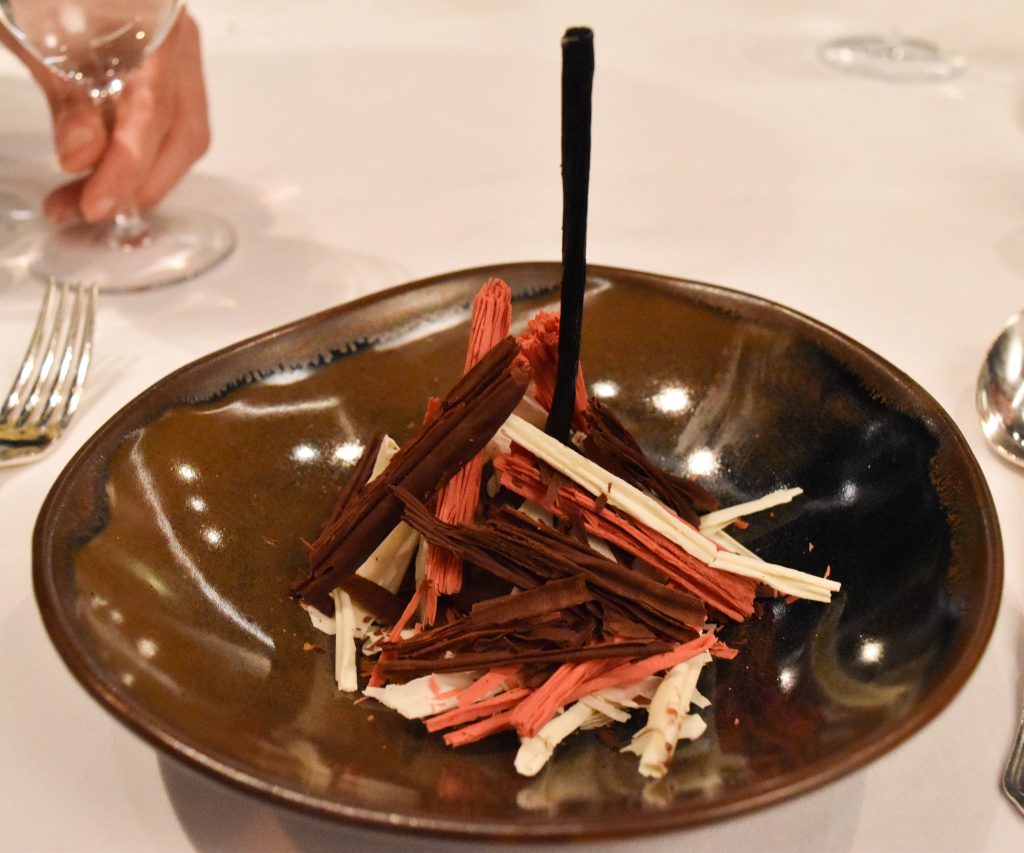 Cacao debris, a chocolate mousse with cacao shavings was presented with a vanilla stick that was set on fire, creating temporary incense at the table. I blew it out.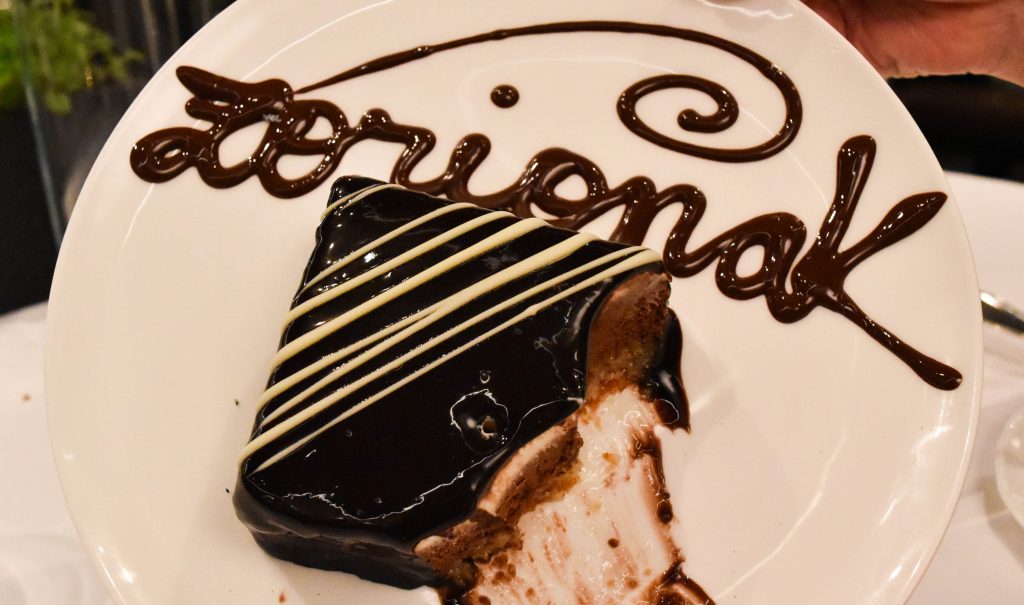 The dinner was on occasion of our wedding anniversary. The kitchen sent us a giant cake, a three layer sponge and chocolate affair with an Euskera message: zerionak (congratulations). It was delicious but we could not possibly finish it.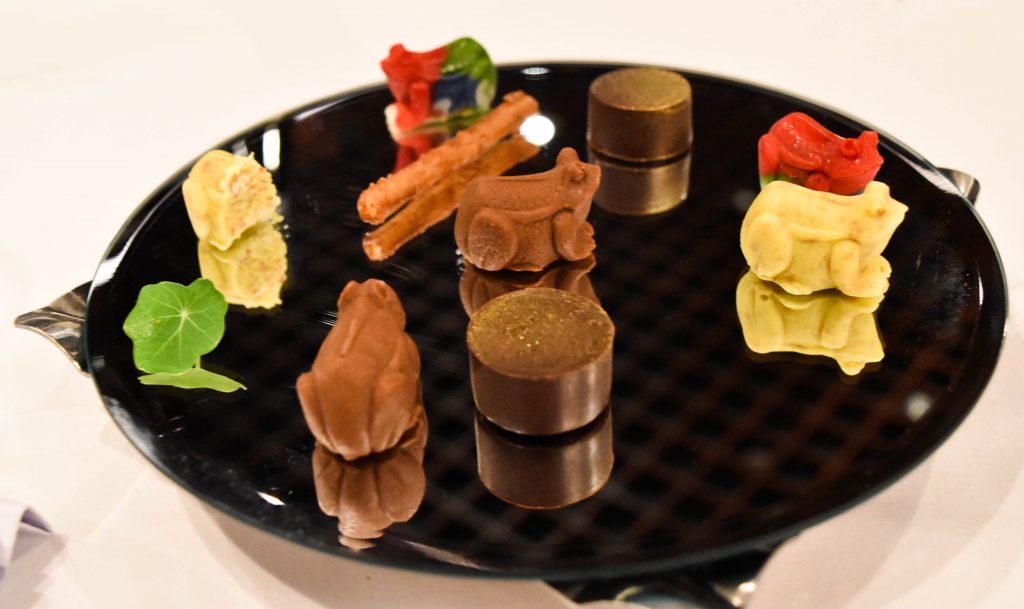 Mignardise, miniature sweets offered at the end of the meal, are gradually disappearing from high end restaurants, appropriately so, for who can eat more at that point? Arzak continues the tradition, a plate of mini statuettes that we mostly stared at.
Our dinner ended as it began, with a long wait, this time for our bill. Then a pleasant surprise. The final bill was around one third to a half less than what we would have paid for an equivalent restaurant in San Francisco or the Wine Country.
Overall it was creative, delicious food, amazingly diverse and presented with friendly service, especially from chef Elena Arzak herself. It more than made up for the uneven pacing of the meal and the early awkwardness with the wine. Would I go there again? You bet.