I have been to Paris countless times and never had the urge to visit the Eiffel Tower. Too many tourists, too many souvenir vendors. But recently, a first! I actually did climb the famed edifice, only 431 feet of it, to the second deck. It was for a gourmet meal at Jules Verne, its glamorous restaurant.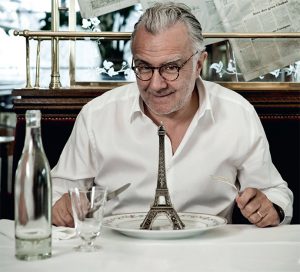 Created in 1983 and remodeled to its current form since 2008, Jules Verne features a menu developed by the famed chef Alain Ducasse, highlighting French cuisine and wine.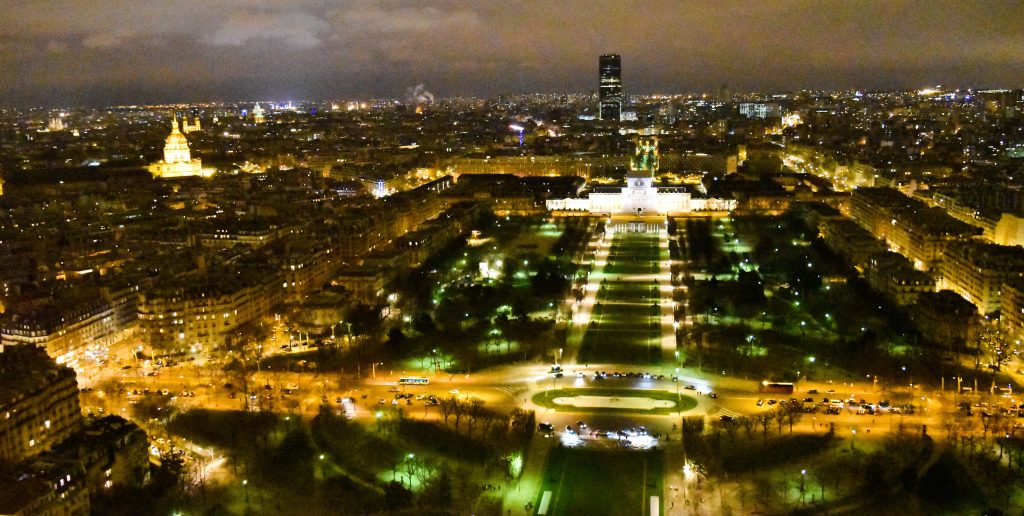 Over the years I've learned that food in places that feature spectacular views is good but not great. It doesn't have to be. People come no matter what. How, I wondered, would Jules Verne measure up? Did it deserve the star it received from Michelin?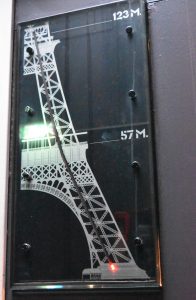 The current entrance to the Tour Eiffel is anything but glamorous. We passed through a gauntlet of tight security checkpoints over bare, non-manicured land. A security guard led us to the head of a long line of waiting tourists, drawing icy glares from them as we went through the final metal detector.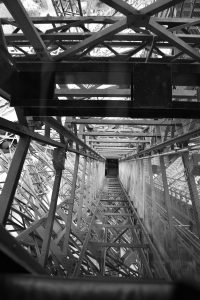 We then entered a cramped, dim, industrial space through a special door, and waited for the express elevator to the restaurant. On the wall was a sketch of the tower with the elevator's position in red light. We climbed slowly, initially observing a peculiar, tunnel shaped view of the elevator shaft with its bare girders, and later, a more captivating, enlarging vista of the city.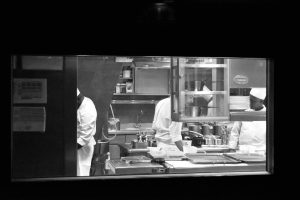 The restaurant is organized into three different triangular dining rooms, one at each corner of the tower, the fourth a kitchen. The rooms are connected by short corridors that serve as service and staging areas. Guests can freely move between the rooms and take in the views. There are no bad seats, all tables in close proximity of tall picture windows.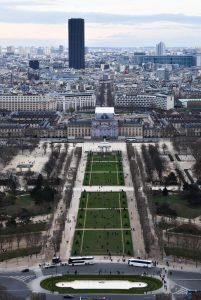 We arrived before dusk and were seated against a south-eastern view of Tour Montparnasse across the elegantly manicured grounds of Champs de Mars. Off to the left was the golden dome of Les Invalides.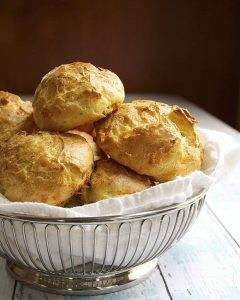 The dinner began with formal, polite but somewhat brisk service. In lieu of an amuse bouche we were served two bowls of gougéres, French cheese-puffs. They were excellent, crispier than usual and not too cheesy. We ate every single one.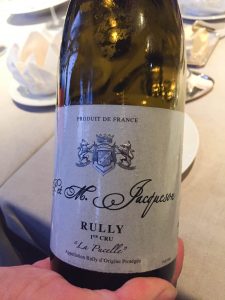 The wine list, vast but not encyclopedic as in many Bay Area restaurants, was one-hundred-percent French. The prices, as expected, were high. The most expensive wine on the list was a Ch. Petrus, 17,000 Euros. The list did have a few decent bargains. I picked a Rully for white, and Givry 1er Cru for red, two lesser known Burgundies, each around 65 Euros.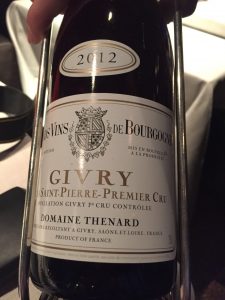 They went just fine with the five course meal we chose.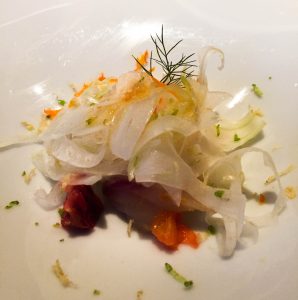 The first dish was a marinated sea bream with citrus, a small, sashimi style appetizer that gave us an understated debut.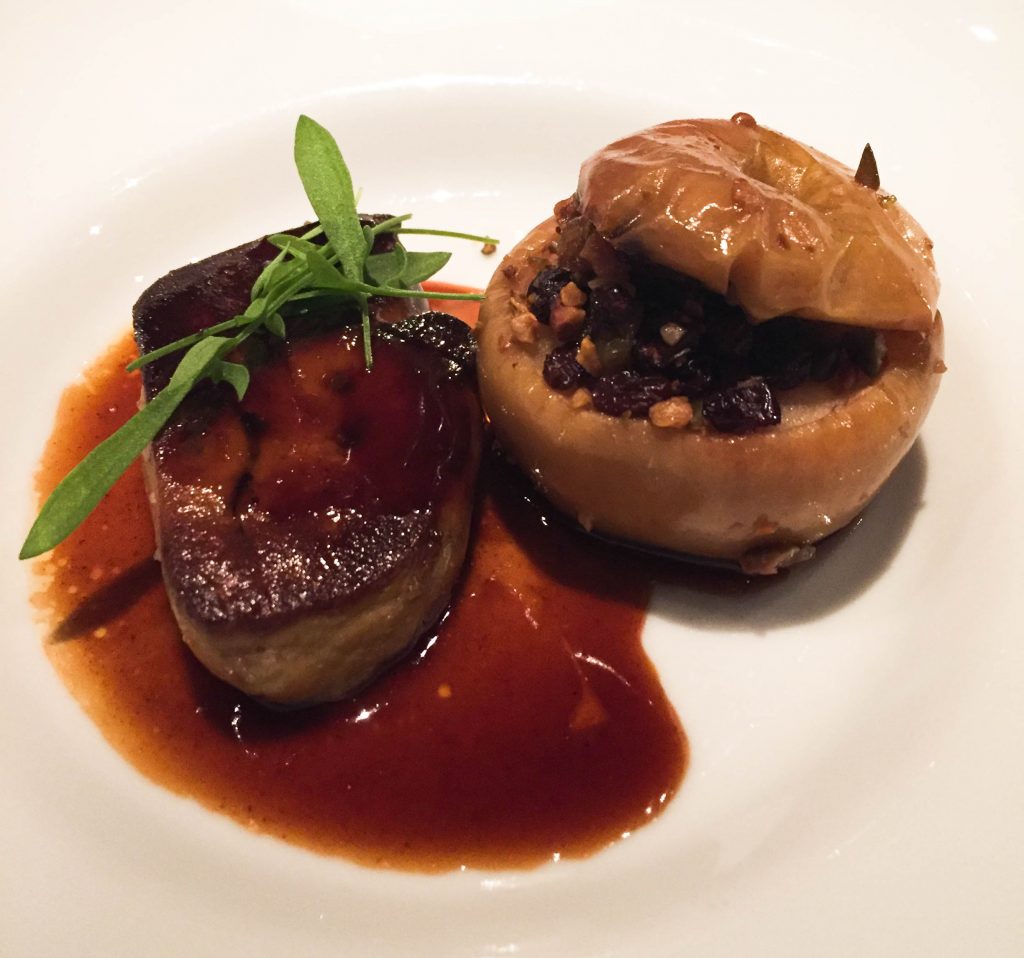 The next dish was a highlight, and apropos with the restaurant's mission for patriotic cuisine: foie gras poèlé with baked apple and dried fruits. The duck liver was sublime and melted in your mouth. Its unusual accompaniment (foie gras is generally served with a variety of toasted breads and preserves) was surprisingly well matched.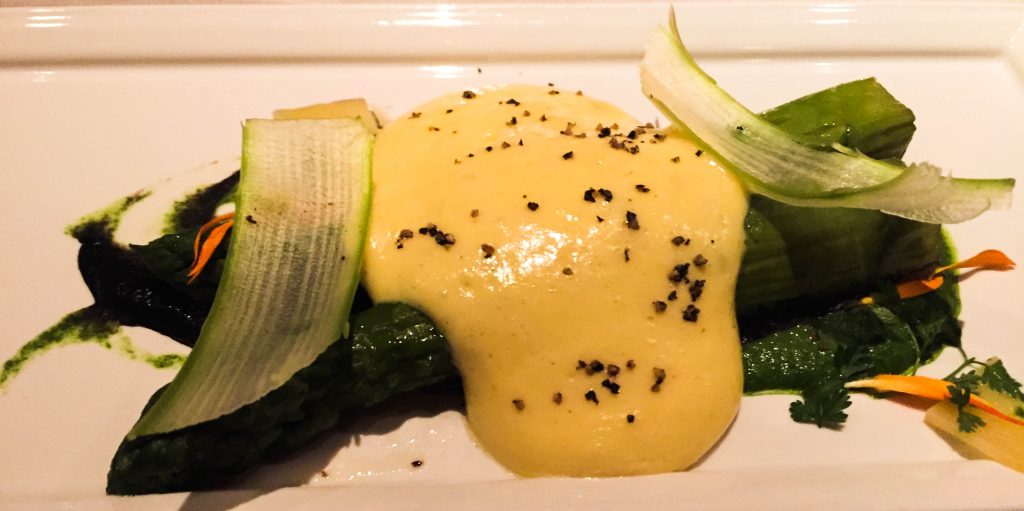 Then came two thick sticks of asparagus from Provence under truffled mousseline sauce. Once again, the uniquely French sauce added much panache to this otherwise simple dish. We sopped up every bit of the sauce with miniature baguettes that were abundantly provided.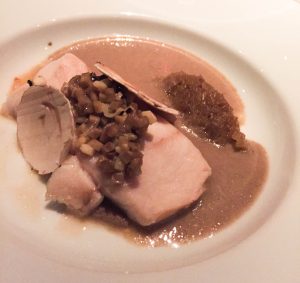 The main course was steamed fillet of sea bass with mushrooms and spring onions on a "vin jaune" reduction. By now the Rully, a dry Burgundian Chardonnay, was all gone. The dish went well with the equally food friendly Givry, a Pinot Noir in the old world style, lean and acidic, with understated fruit. This course was good but did not wow us.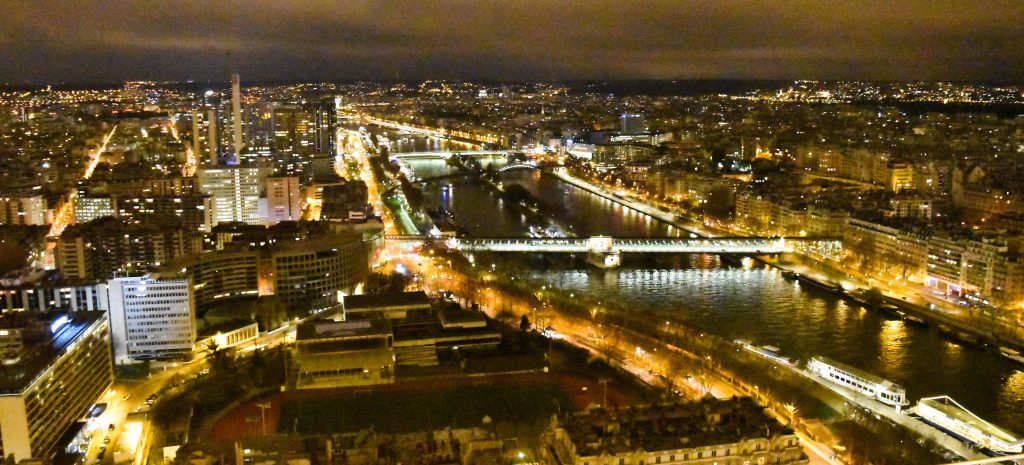 Night-time had set in and we took a break from dinner to observe Paris, gloriously lit below us. The dome of Les Invalides, where Napoleon Bonaparte is buried, glowed brighter than all else. In the other dining rooms, all dimly lit to afford better views, we took in the Seine River lined with lights, the dome of Sacre Coueur atop Montmartre glowing above the city, and the endless specks of city lights forming a vast carpet beneath us.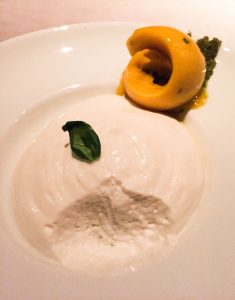 Dessert began with roasted mango and passion fruit sorbet. I ordered a glass of 1998 Ch. Suideraut Sauternes to go with it, a special treat.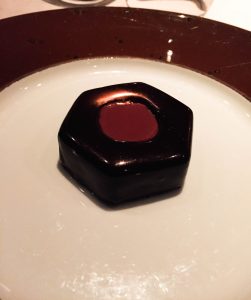 A second dessert followed, a unique chocolate mousse. Shaped like a set-screw – how fitting – it was captivating in its simplicity, yet alluring with its subtle, seductive flavors. This was, for me, the main highlight of the meal.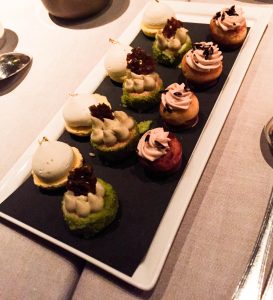 The finale was a generous offering of mignardise, tiny after-desserts for which we no longer had much room.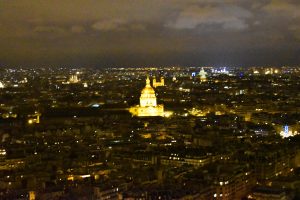 Afterwards we briefly exited to a breezy balcony for a final view of night-time Paris without interference from windows, before taking the elevator back down.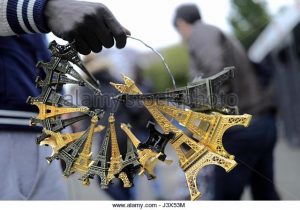 Our exit was as inauspicious as the entrance. It was past eleven p.m. and the crowd of tourists had disappeared. After passing through a confusing perimeter of security fences, we were dismayed to discover an army of gaudy souvenir vendors still there, selling miniature Eiffel Tower toys that glittered.
We were back on the ground, our brief sojourn high atop Paris as fleeting as the clouds blanketing the city. Bay area foodies that we are, we felt that Jules Verne was a meal to be included among a select few to be remembered forever.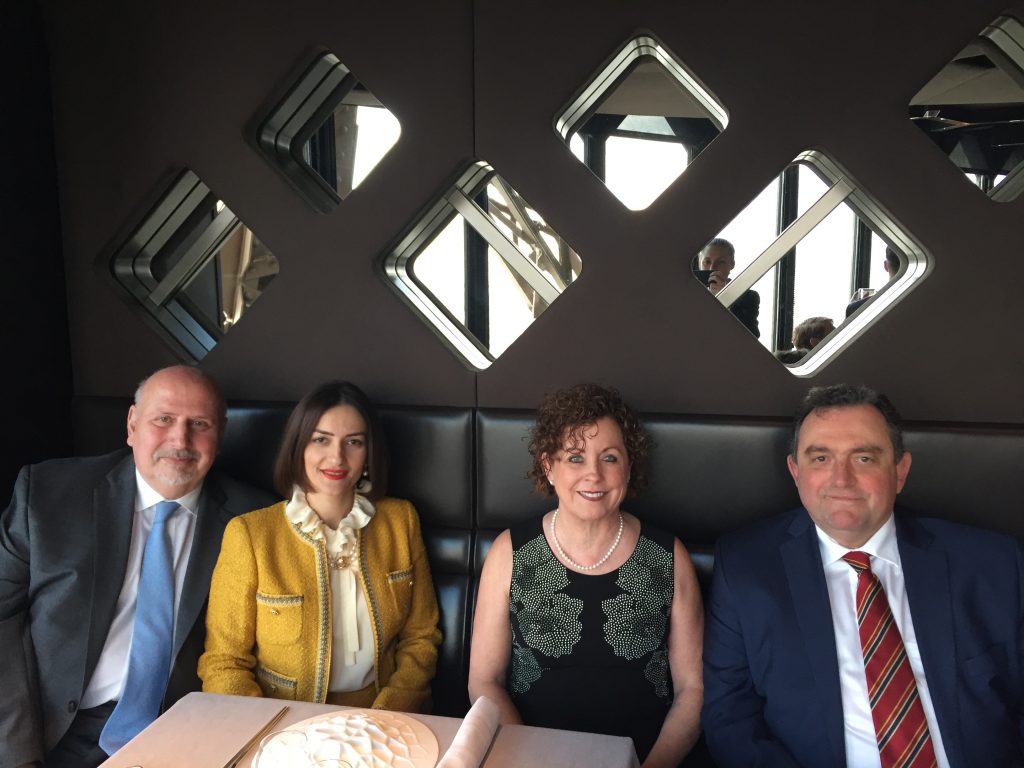 A note of thanks to my dear friend and former school mate Kevork Apkaryan (left)  for making this memorable dinner possible. Here we are with our lovely wives Alina and Julie.
Moris Senegor