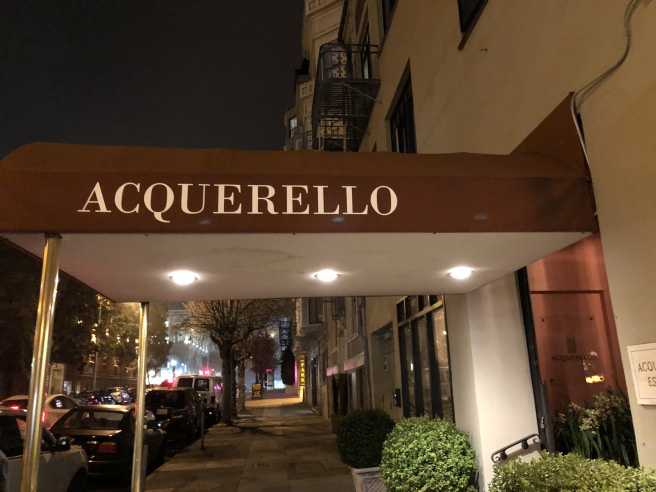 In May 2018, on the eve of a visit to Italy's Marche region, we dined at Acquarello, an upscale San Francisco Italian restaurant. It features one of the most exhaustive Italian wine lists anywhere. Its sommelier, Gianpaolo Paternili has a commanding grasp of this complex wine region with over 3000 varietals.
I mentioned to Paternili that all I knew about Marche was Verdicchio, their local white grape. It is nowadays available as imports from Italy or from California wineries such as Unti (my favorite) that emulate the same style. However, I didn't know anything about the region's reds.
Paternili responded that Verdicchio is mainly it. The reds of the region are forgettable, he said. With that we boarded our plane for Italy.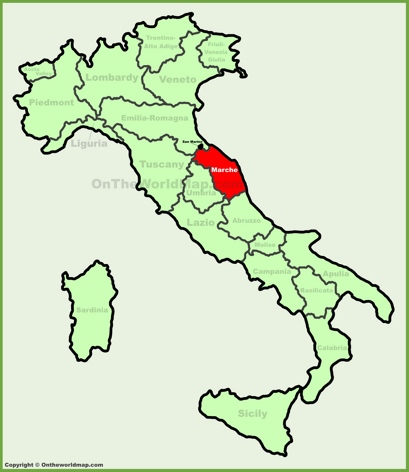 Located on the Adriatic coast, south of Venice, Marche is the least well known area of Italy. But don't count on its obscurity to last long. A month before our departure, Wine Spectator magazine published a big spread about the area touting it as a hidden gem. "A bountiful and beautiful province…awaits discovery," it said.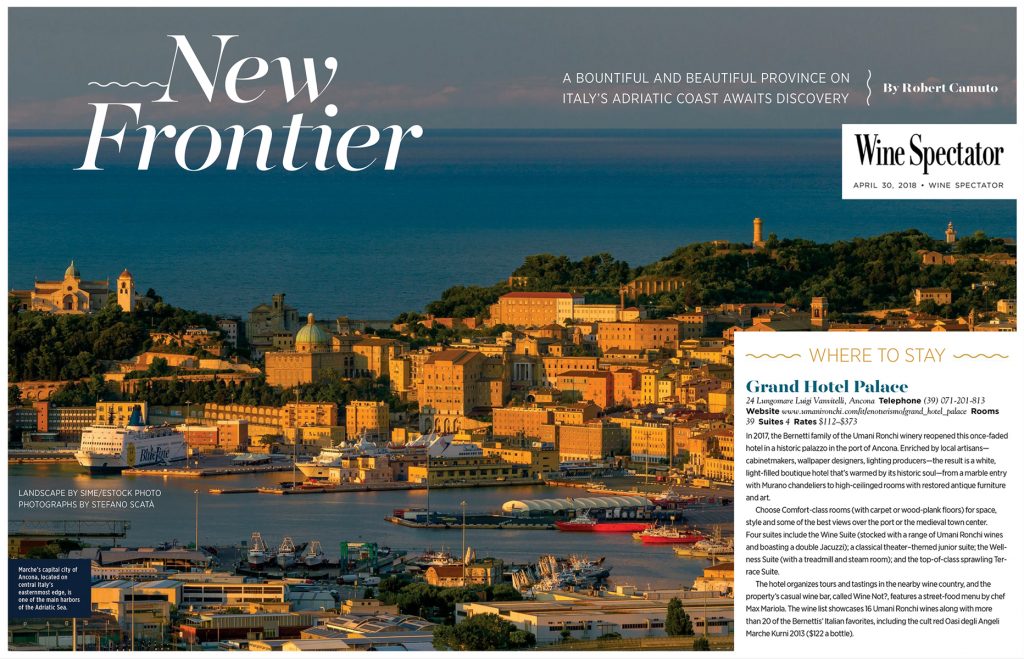 The magazine was correct. The area is free of tourist hordes that infest places like Rome, Venice and Florence. It is pastoral and hilly, the hills dotted with charming Medieval towns built high atop, to protect against raiders. Rain squalls that regularly visit from the Adriatic lay a lush green carpet over the landscape.  Coastal areas feature a chain of scenic beach towns and resorts. Prices are reasonable compared to prime destinations.
Now for the wine.
As expected, Verdicchio was everywhere, providing a crisp, mineral, acidic, seafood friendly experience.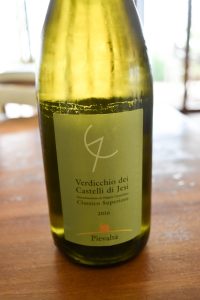 There are two major centers for this grape, Castelli di Jesi DOC near the coastal city of Ancona, and Matelica in the hilly interior.
It is said that Jesi produces lighter, crisper versions of the varietal while Matelica offers creamier, fuller bodied wines. We didn't look for a difference and didn't care. Verdicchio is an easy drinker that does not demand much intellectual reflection.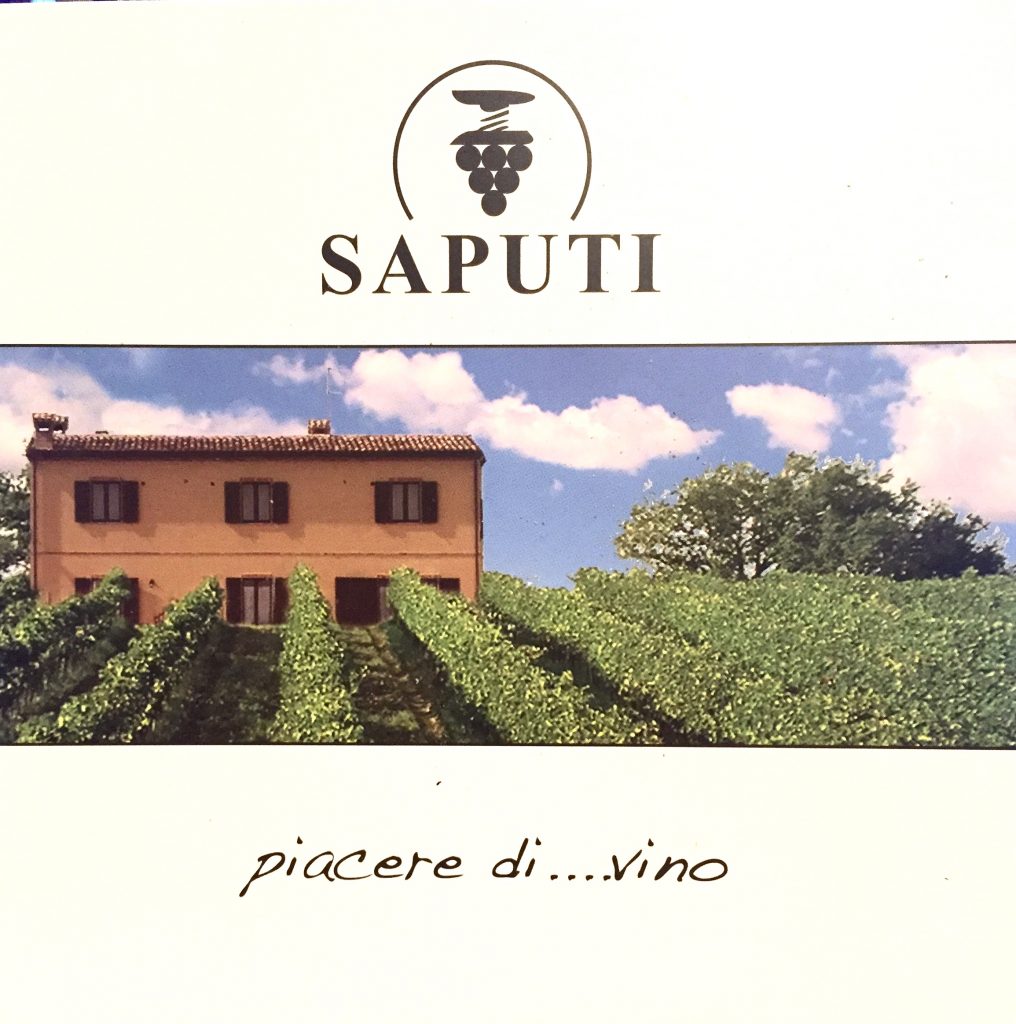 The best Verdicchio we found was at Saputi, a small local producer in the village of Colmurano where we stayed. It did not belong to either appellation and at 4 Euros a bottle, it was an easygoing delight. On our last day in Marche, before heading for Rome, Saputi was the final place we visited, to stock up on more Verdicchio.
We could not drink white wine all the time and did have a chance to sample reds. The predominant red varietal of the region is Montepulciano, Italy's second most ubiquitous grape after Sangiovese. Not to be confused with Tuscany's Vino Nobile di Montepulciano, a Sangiovese appellation, the Montepulciano grape is grown in a large swath of Italy, Marche its northernmost extension.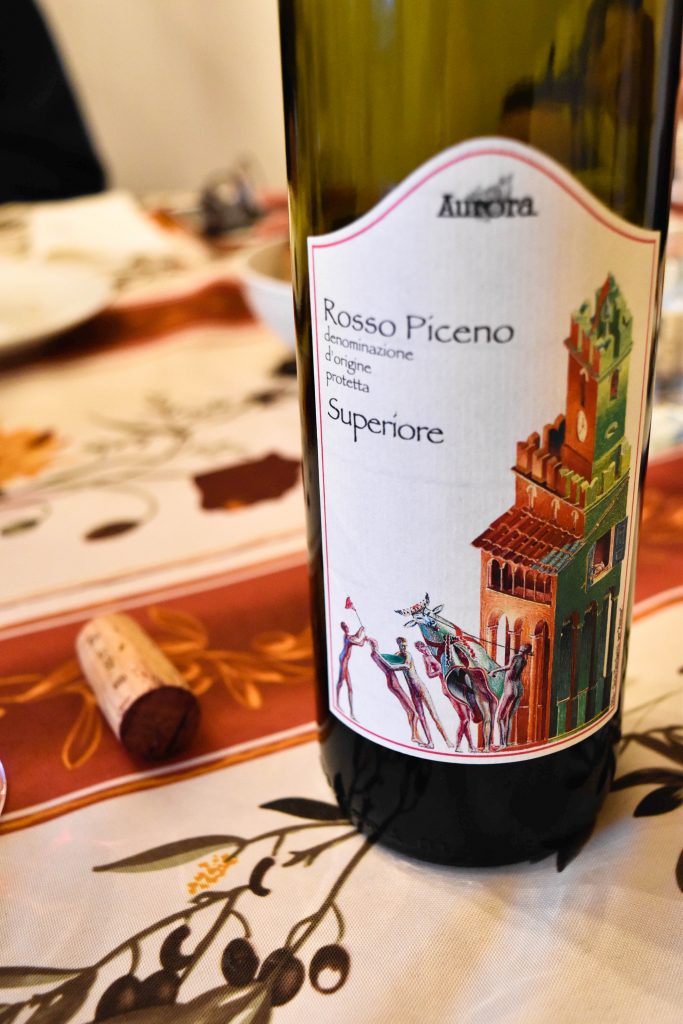 It makes a rough, rustic wine that, as we discovered, is sold either by itself or in higher level bottlings, often called "Superiore" or "Reserva," blended with Sangiovese or Merlot to smooth its rough edges.
Appellation proliferation, a subject I've tackled before and a pet peeve of mine, has reached the region. There are five DOCGs and fifteen DOCs in the region. Really?
The two notable red DOCGs are Rosso Conero along the coast in the scenic Conero Peninsula, Marche's Riviera, and Rosso Piceno, based inland around the charming Medieval town of Ascoli Piceno.
We did not notice any major difference among the reds between the two. None were easy to sip, but they went well with pasta dishes with robust sauces and red or white meats, and with pizza as well.
After spending a week in Marche, I craved a bottle of Russian River Pinot Noir. Yet I'm happy with all that I sampled. I'll continue with Verdicchio as I did before and the next time I visit Acquarello, maybe I'll surprise Gianpaolo, the sommelier, by selecting a Montepulciano from Rosso Conero.