We just attended a most elegant Christmas affair at Jordan Winery.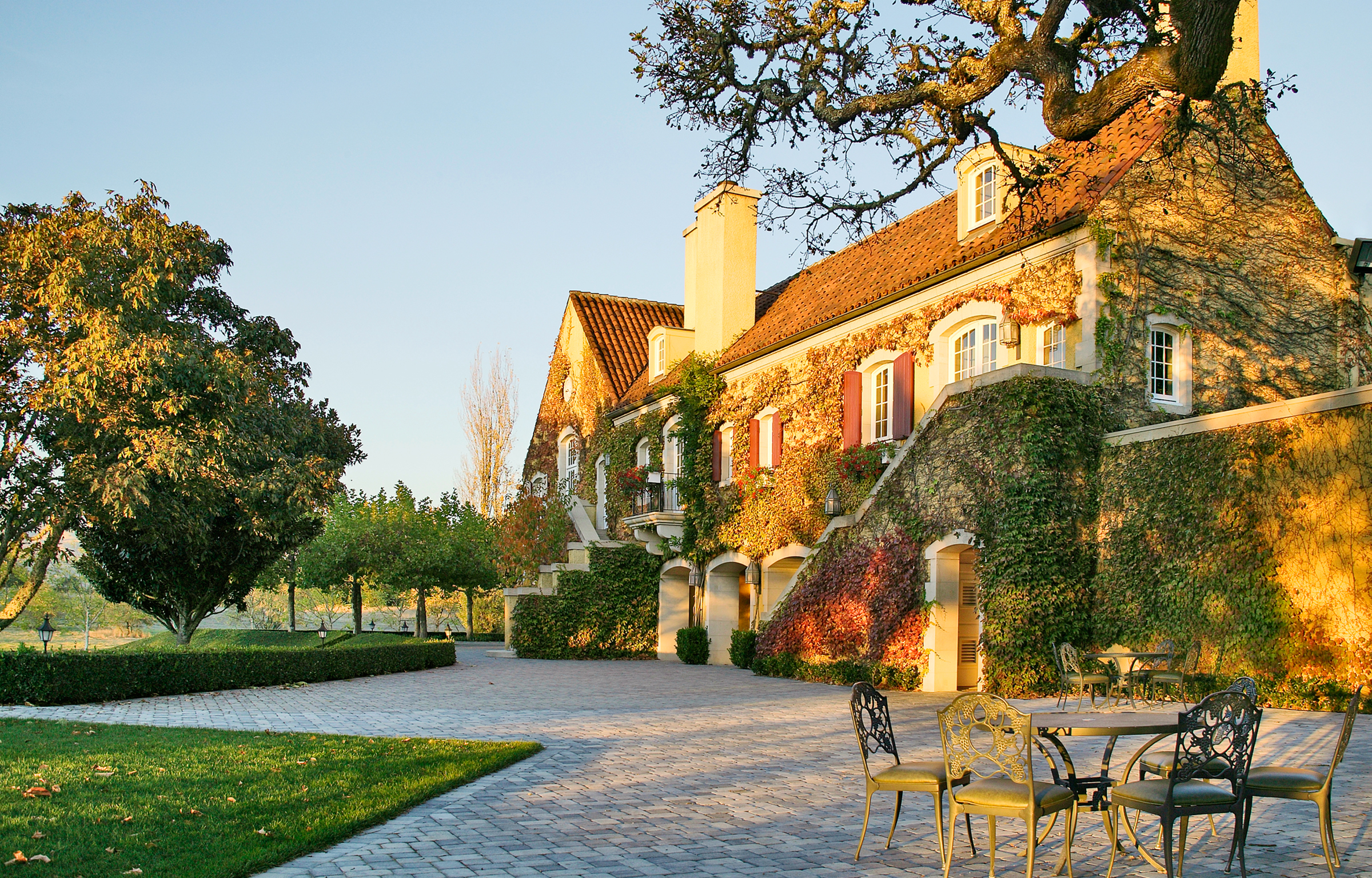 Located in the hills west of Alexander Valley, a short distance from Healdsburg, the Jordan Estate is a spacious French style chateau well secluded from Lytton Springs Road that leads to it.
Jordan is unusual in many ways. Its principal output is just two wines, Chardonnay and Cabernet Sauvignon. They are made in a French style. Despite the cult following it has engendered, Jordan keeps its prices reasonable. Their current release 2014 Cab, is around $55, 2016 Chardonnay $ 35.

Not bad for a well-regarded label, considering the shocking prices elsewhere in Napa and Sonoma.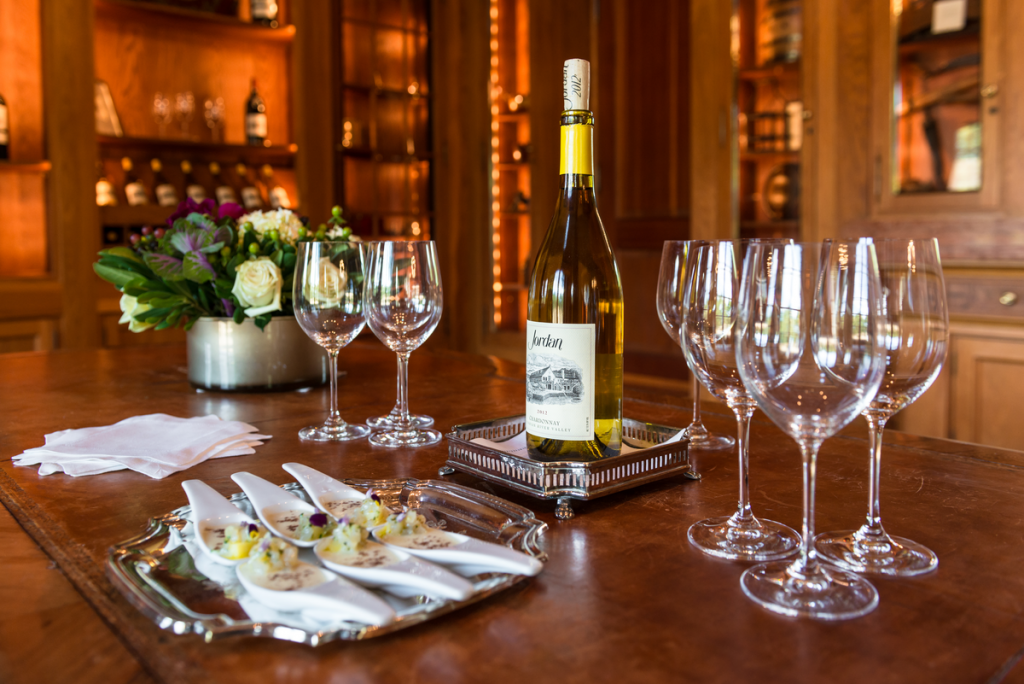 In prior visits to Healdsburg we tasted at Jordan several times and found it to be quite graceful and dignified. Held in a smartly accoutered library within the chateau, it is a one hour sit down affair byreservation only. Various current and old releases are sampled at a leisurely pace, with informative conversation and suitable food. Jordan has its own kitchens and chefs at the property.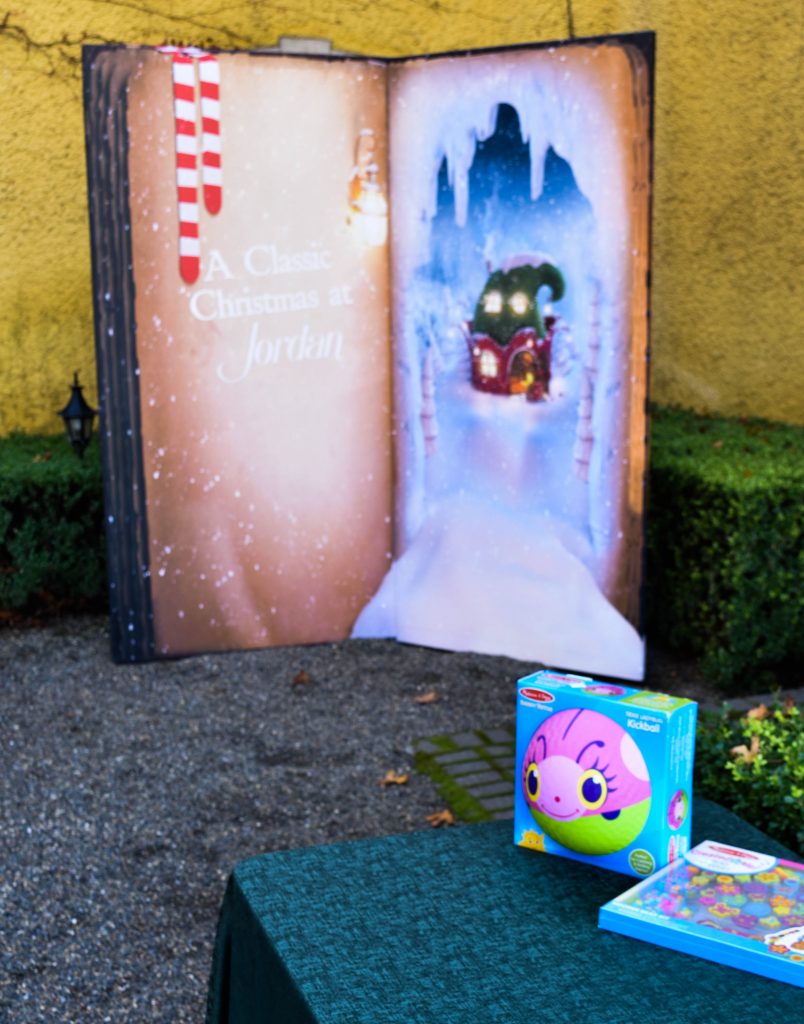 Customers can participate in a loyalty program akin to frequent flyer points. These eventually result in special events at the winery as a reward. That's how we received an invite for their Christmas function on a Saturday afternoon from 1 to 4 p.m. We made a special trip to Healdsburg just for this and it was well worth it.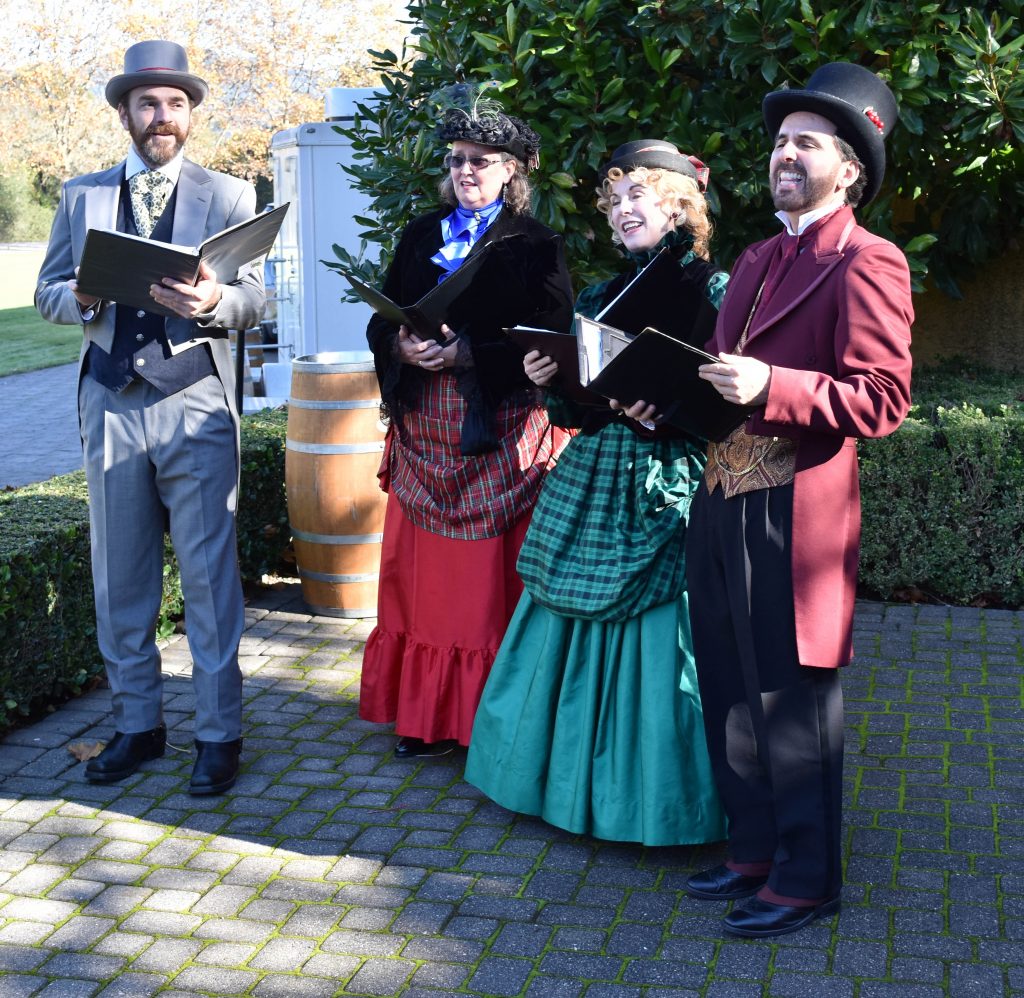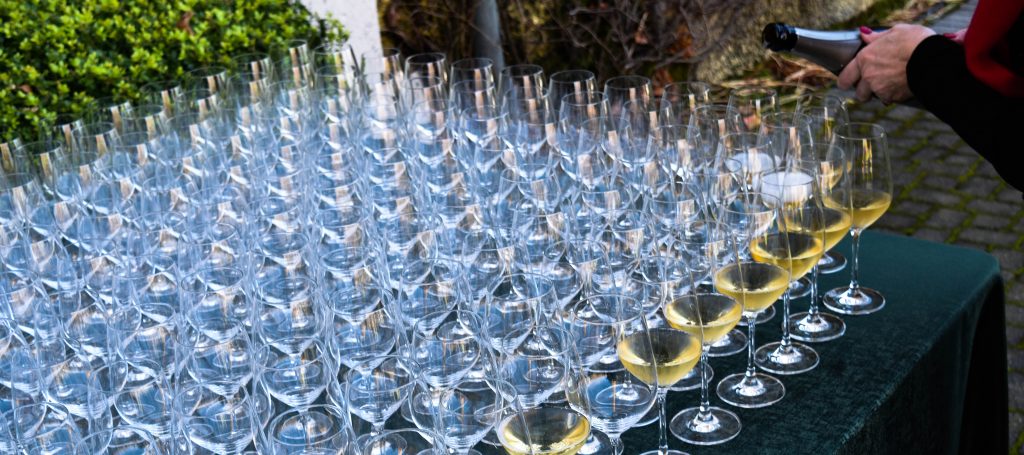 The affair began at the main entrance where we were greeted by a quartet of carolers and some sparkling wine also made in the estate.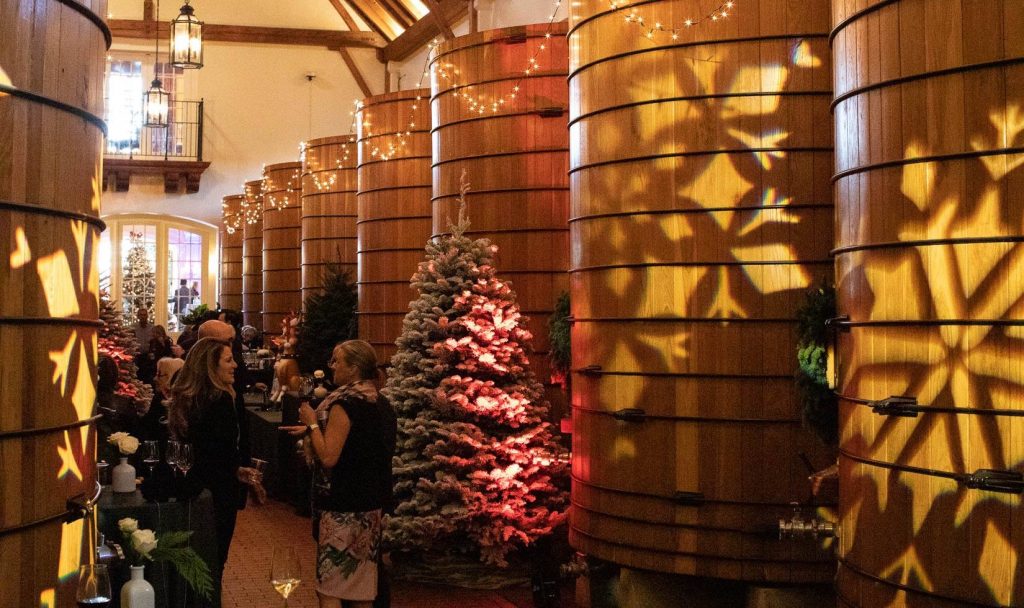 We were then led to a cavernous barrel room prepared for the occasion with lights and decorations. Walking into a long, narrow hallway lined by humongous barrels that reflected projections of giant snowflakes, we were dwarfed and awestruck.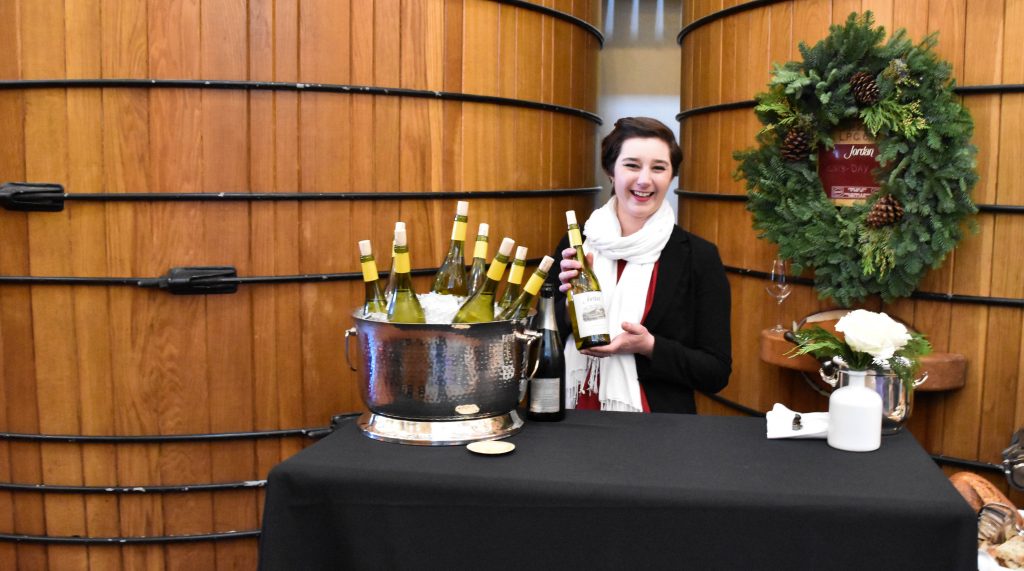 The area had numerous wine and food stations scattered around. They featured 2014 and 2016 Chardonnay, and their current release 2014Cabernet. One station offered various old vintages, 2005 and 2010 regular size,and 2004, 2012 magnums. The pours were generous and endless seconds could be had.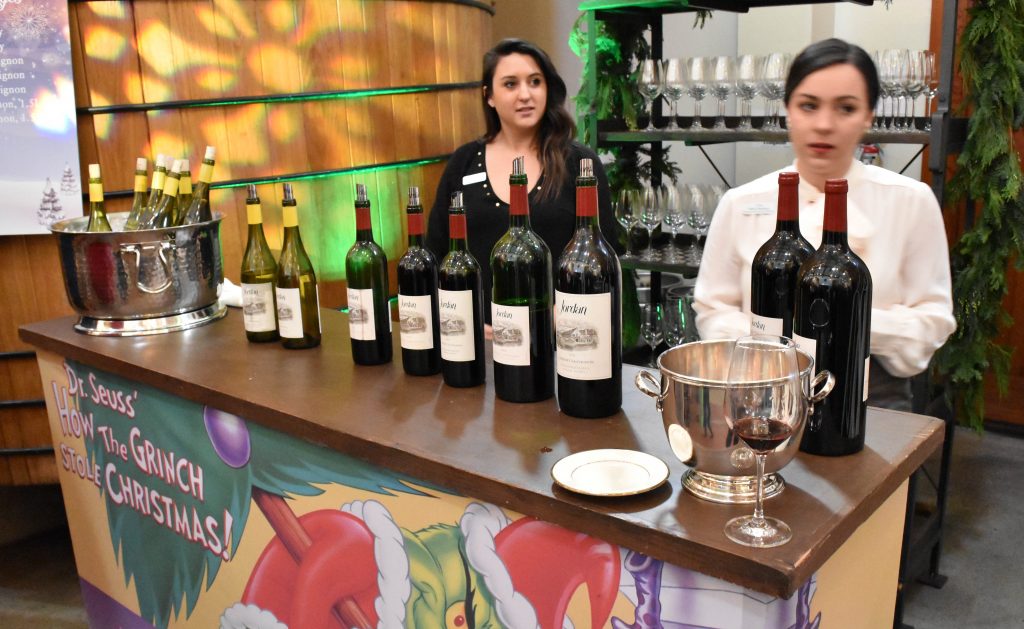 The Cabs were typical Jordan, herbal and peppery, with assertive – yet not overstated – fruit,well balanced and with good acid in the finish. The 2004 magnum in particular was quite elegant, mellow and silky.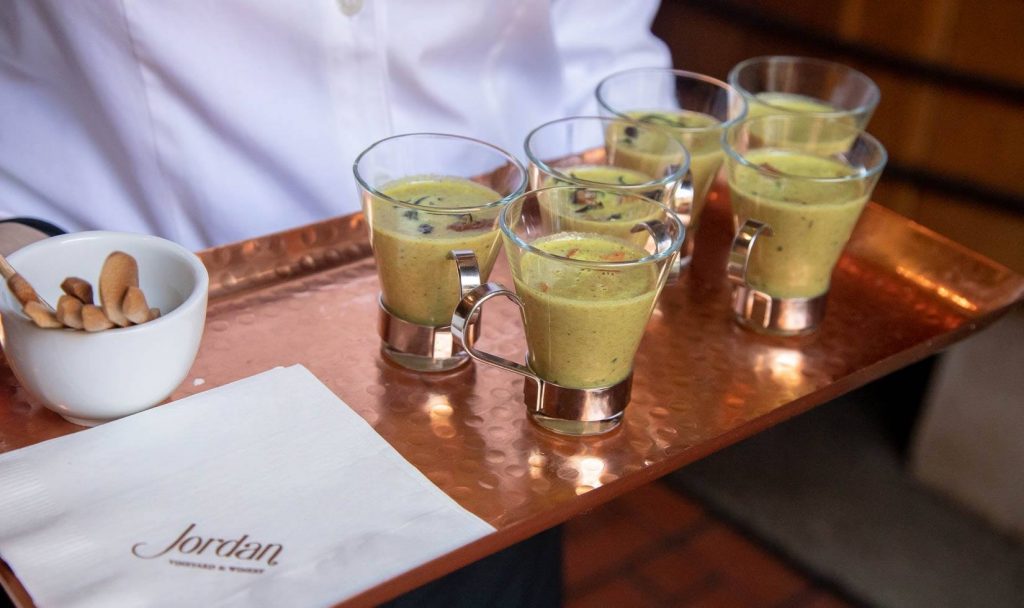 The food was top notch. Waiters circulated with small hors d'oeuvres of shrimp, mushroom soup and foie gras nests, the latter most unusual and delicious. They were bite size pieces set into shredded phyllo made to look like bird nests.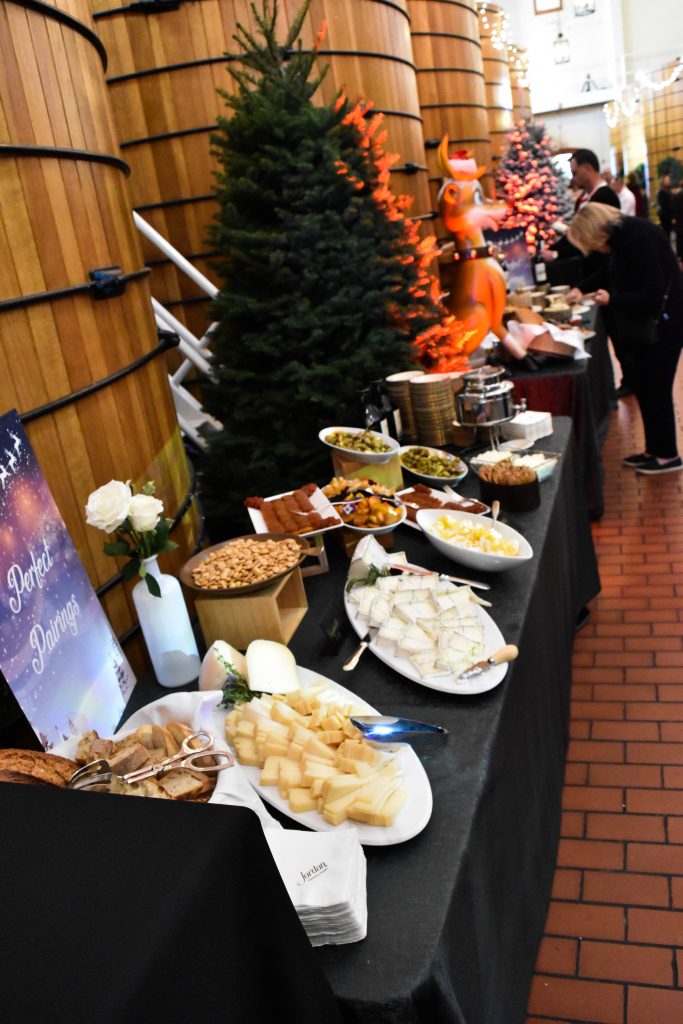 A giant cheese station offered various sharp and blue cheeses, crisp Marcona almonds, and tiny quince pastes in the shape of Christmas trees. Baskets of various breads provided a backdrop.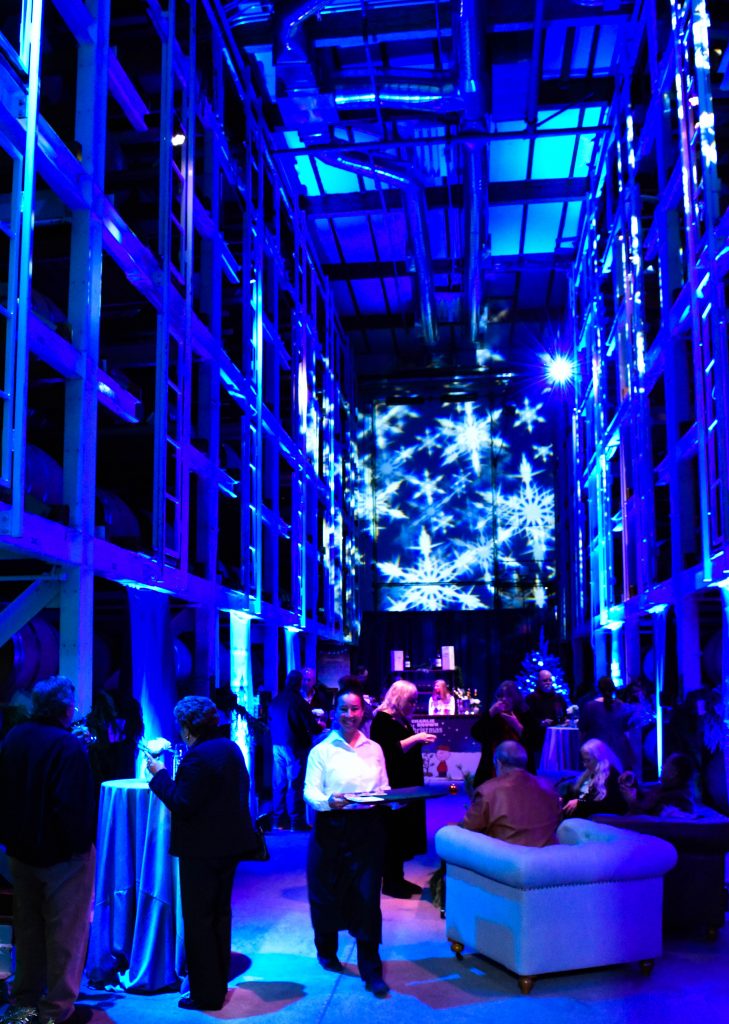 In a dark alcove off the main hallway, dimly lit like a bar and featuring Jazzy Christmas music, we found a smaller barrel room with two oyster shucking stations from the famed Hog Island Oyster company.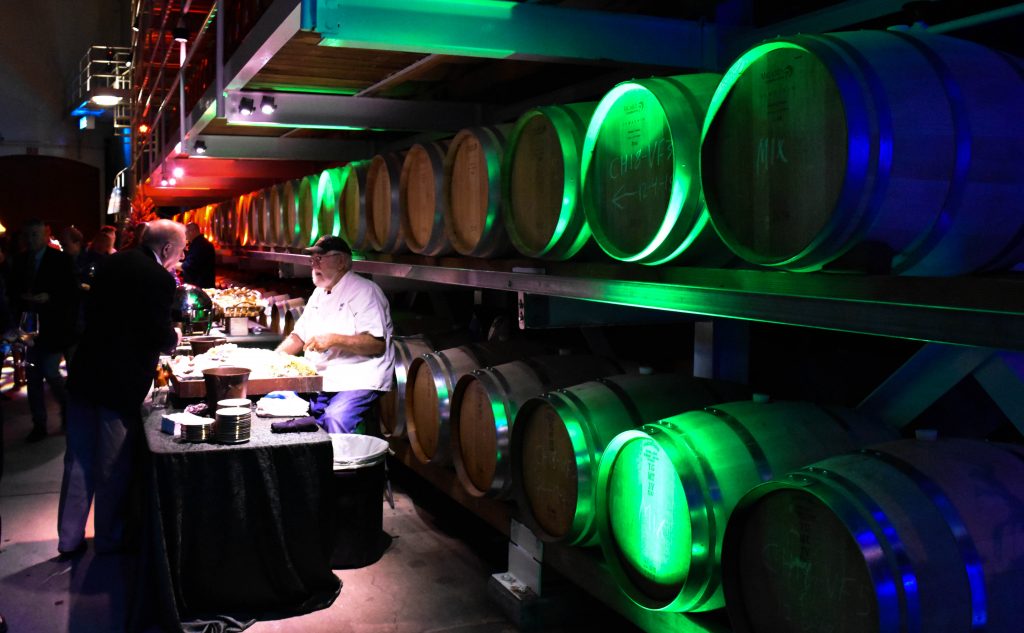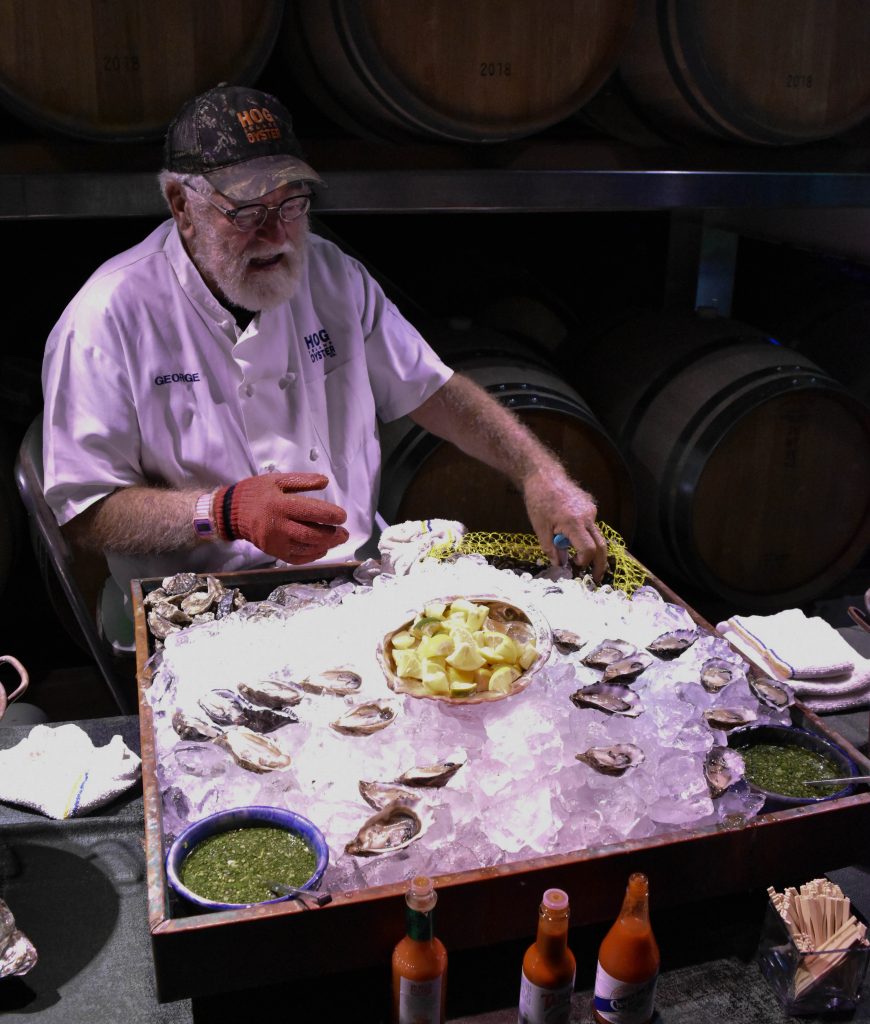 Hailing from Tamales Bay and Washington State, the all you can eat oysters were fresh and delicious.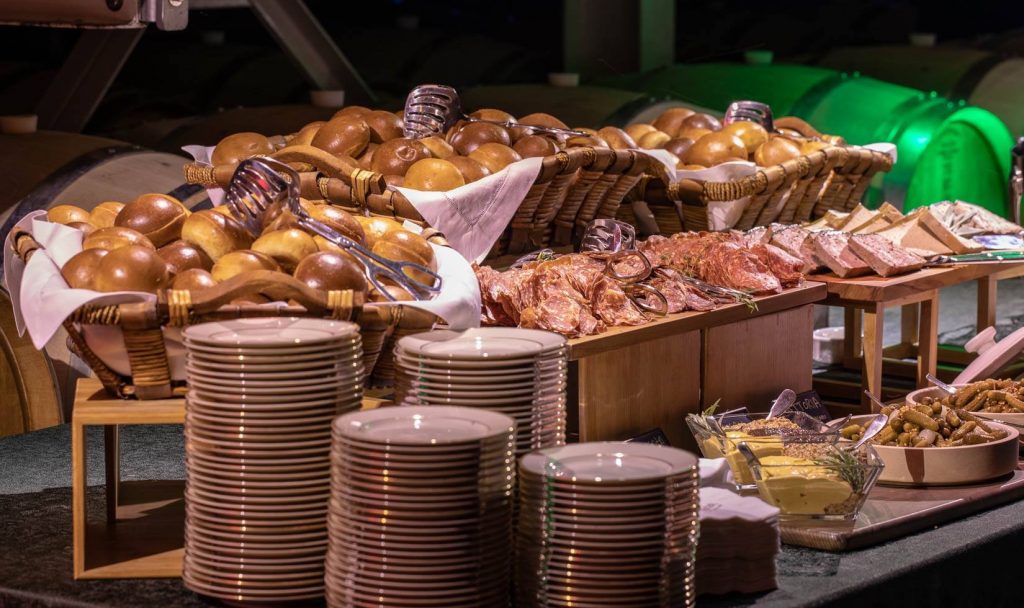 Between the oyster tables was a giant table of cold cuts with appropriate trimmings.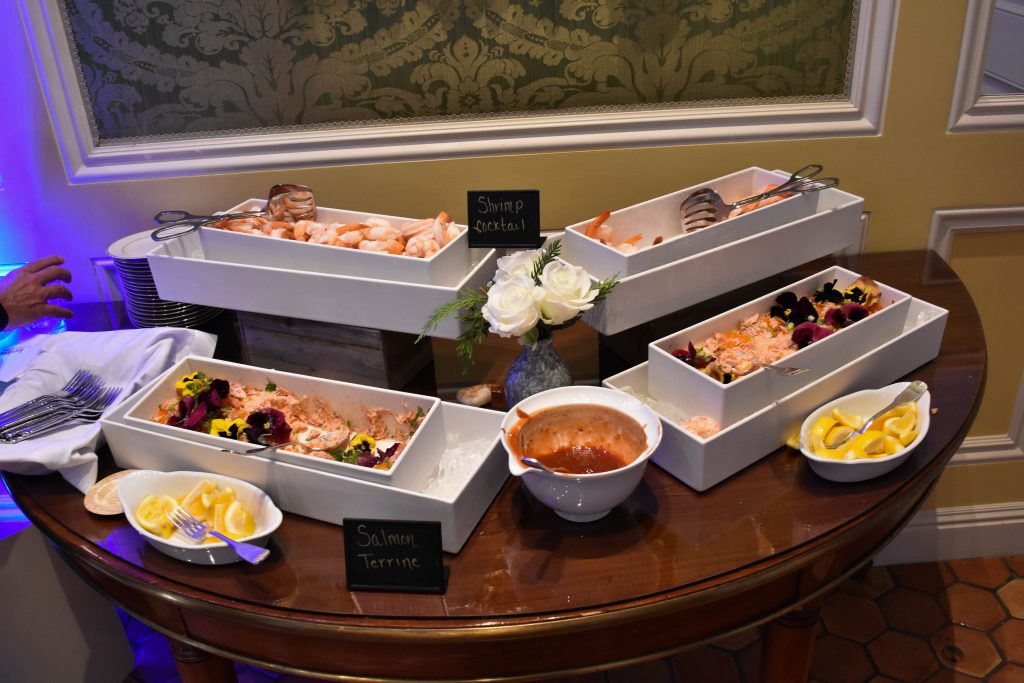 The long barrel-lined hallway led to a side lobby of the building. There we discovered lavish seafood and caviar stations featuring ample shrimp, smoked salmon, salmon terrine and various flavored caviars.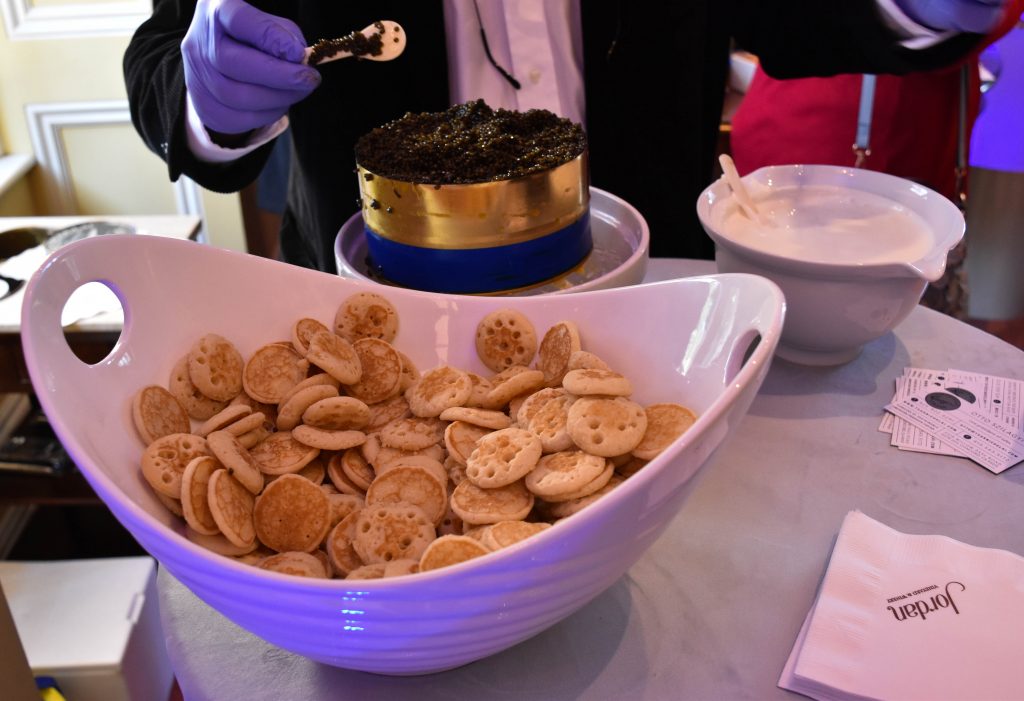 The most memorable table here was a caviar station staffed by Otto Szilagyi, an elegant gentleman who farms white sturgeon for caviar in California and Idaho and imports from Bulgaria. Clad in latex gloves, he prepared small latkes lined with crème fraiche and smooth, savory California caviar.Caviar lovers kept returning to him over and over.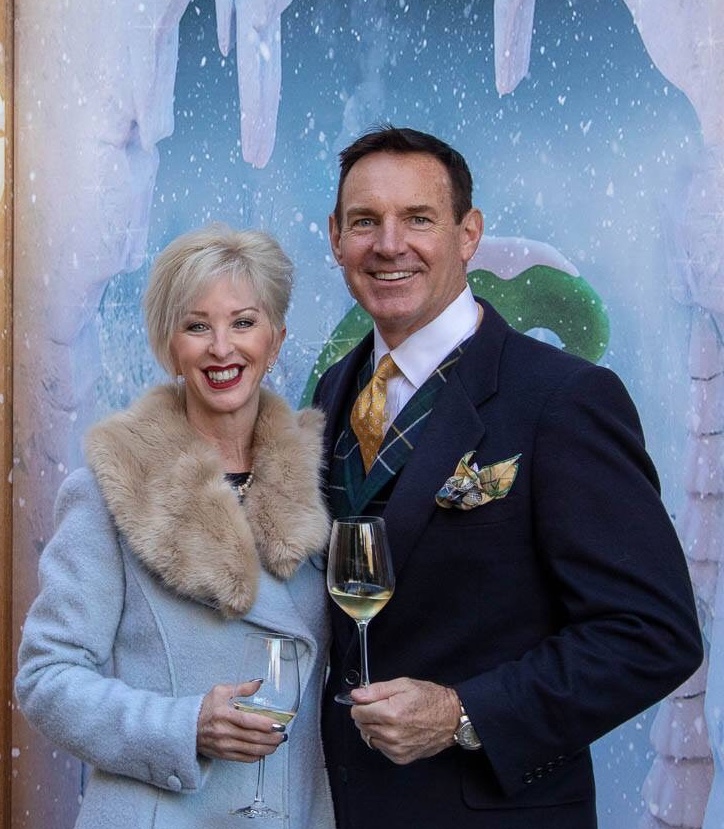 The guests were all Jordan fans, young and old, some infancy suits and others in Christmassy outfits. Many had faithfully attended this function for years. As the wine flowed and the ice broke, we struck friendly conversations with two couples who had flown here from Southern California just for this occasion, one of them just for the day. We also discovered several couples from our home town of Stockton.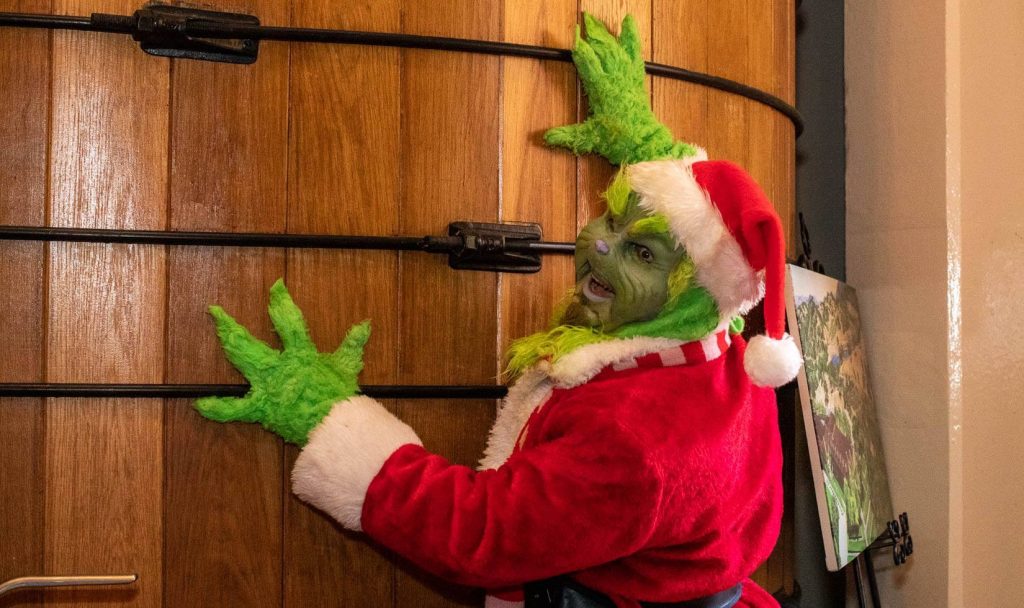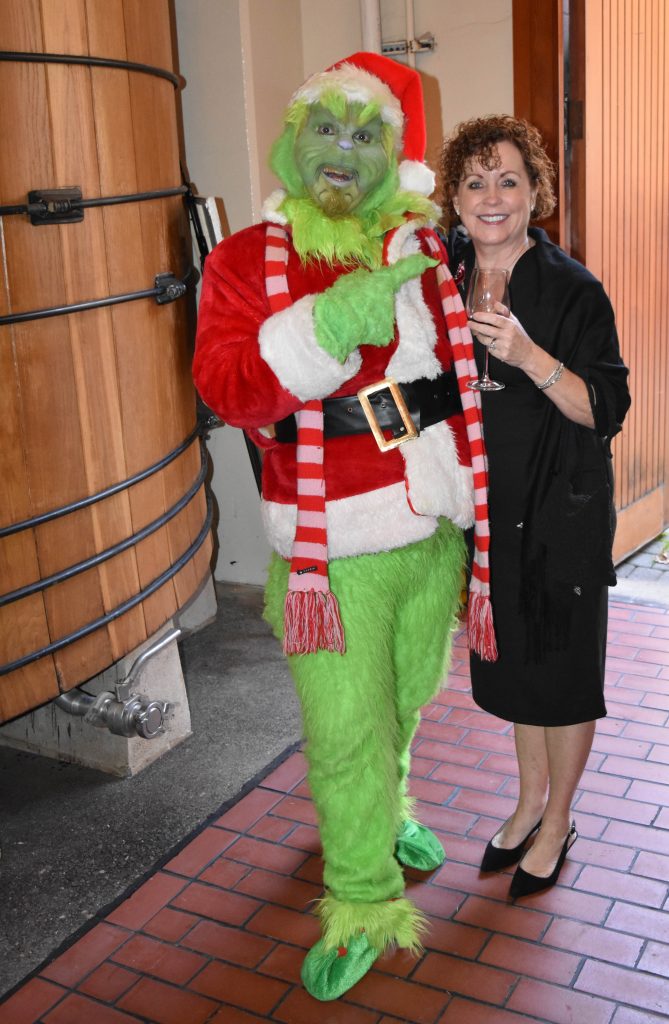 As the event proceeded, a lively Grinch entered the crowd and added some laughs to the festivities. Everyone took photos with him.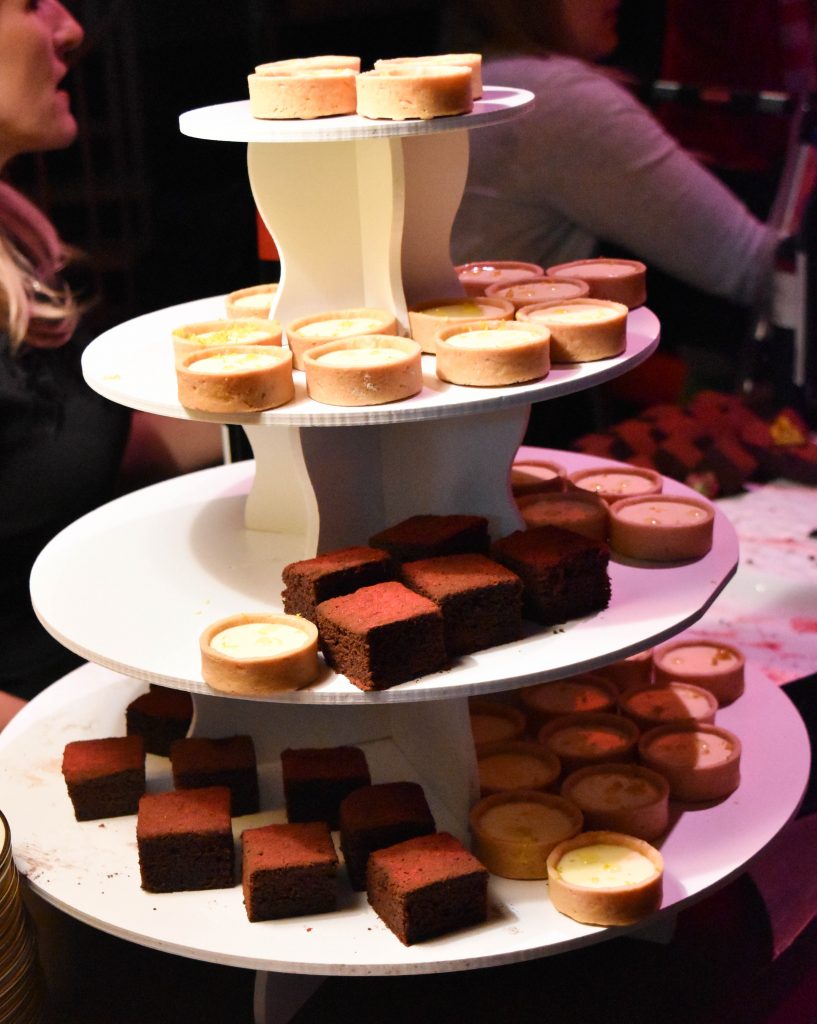 Eventually a dessert station was opened. It featured bite size cakes, tarts and macaroons. Accompanying them was a 2014 Jordan Cab poured out of an 18 liter bottle. A young lady had to climb a step-ladder to operate a pump atop the towering behemoth. It was good theater. The wine went well with chocolate cake in particular.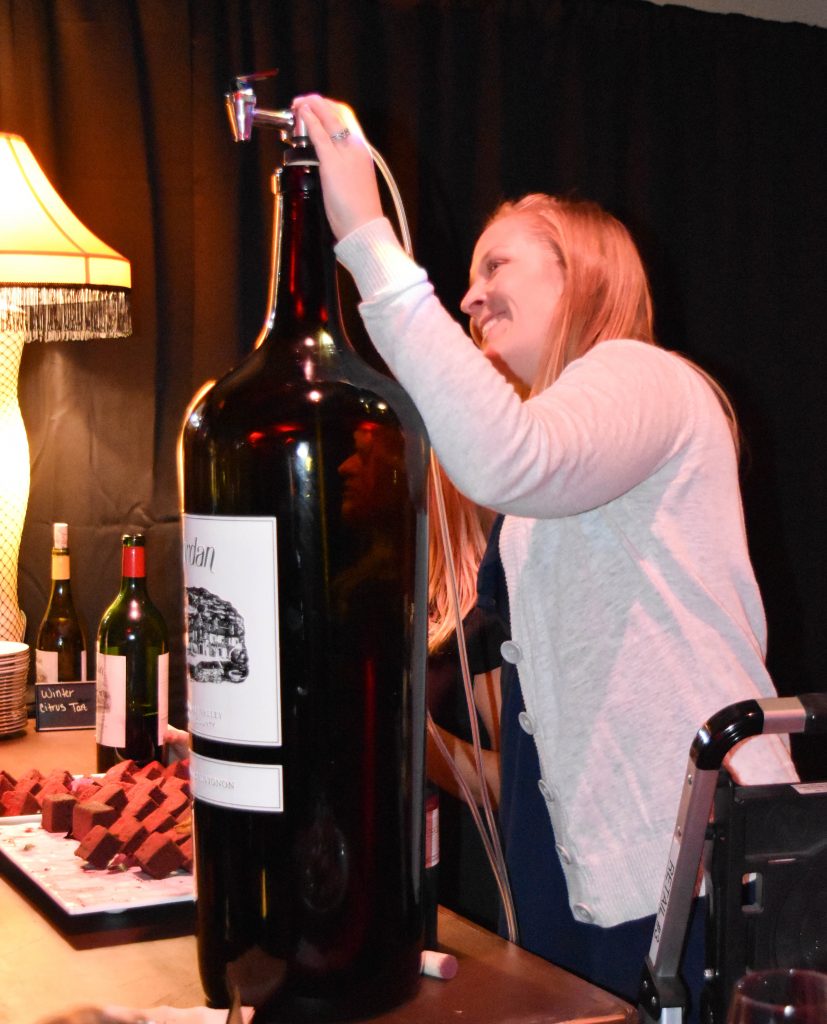 We left the party with a mixed case of Jordan Cabernet and Chardonnay. We returned to our Healdsburg hotel with an Uber. Our decision not to drive was prudent. I did not imagine that we would consume as much wine in an afternoon as we did.
This was unquestionably the most chic and opulent winery function we had ever attended. If invited again we would make sure not to miss it.