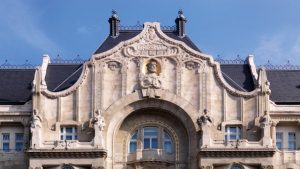 The spectacular Gresham Palace hotel in Budapest is the main backdrop for the plot of Mark to Murder. It is where Mark discovers his old high school mate's dead body, encounters the sultry masseuse Olga, and experiences an eerie visit from the eccentric Hungarian inspector Karpáty. The luxury hotel is Mark's home away from home.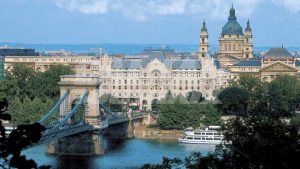 Built in 1906, the Art Nouveau building was originally the European headquarters of the Gresham Life Assurance Company of London. It was named after 16th-century financier Sir Thomas Gresham who founded the London Royal Exchange, and whose bust Mark observed on the façade of the building after returning from his Lotz Terem encounter with Mustafa.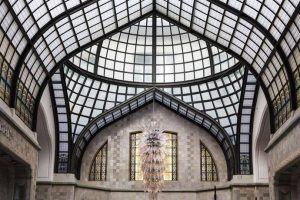 The building fell into disarray during Communist times and was recently renovated to its current splendor. I discovered this hotel during my early research for the novel and fell in love with it, sight unseen. By the time I actually visited the Gresham, I had already written about its intimate relationship with the equally splendid Chain Bridge and I had described its impressive lobby with the arrow like chandelier hanging down from the gilded ceiling.