Two similar screw-ups in two different restaurants, handled differently. One is a famous Wine Country spot, the other an unknown in Stockton. What does this say about them?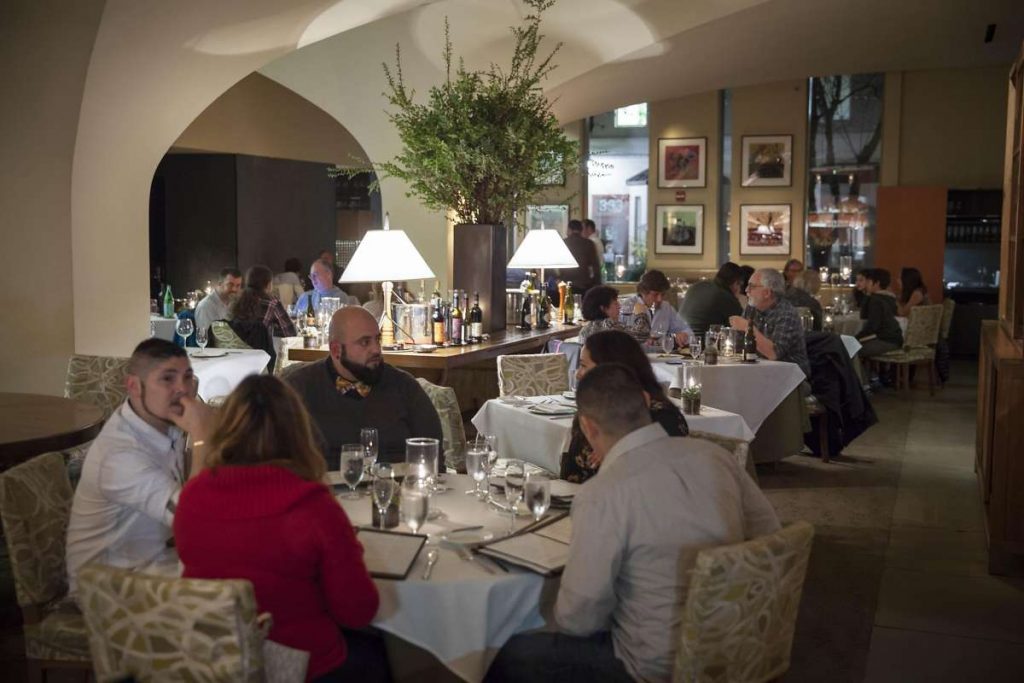 Dry Creek Kitchen in Healdsburg is a Sonoma Wine Country institution. Owned by Charlie Palmer of Aureole fame, it has been in business since 2001. Located in swank Healdsburg Square, it is smartly accoutered, with a spacious dining room featuring a kitchen partially visible behind fogged glass and  doors that open onto an outdoor dining patio overlooking the Square. We frequent Dry Creek annually during our Healdsburg getaways and we've had some fine meals there. Not this year.
It was a meal with bad karma. Among various problems, the one that really stood out was a grilled scallop dish. The scallops were badly overcooked and stringy. How can a restaurant of this caliber mess up scallops? I rarely return dishes. This one, I did.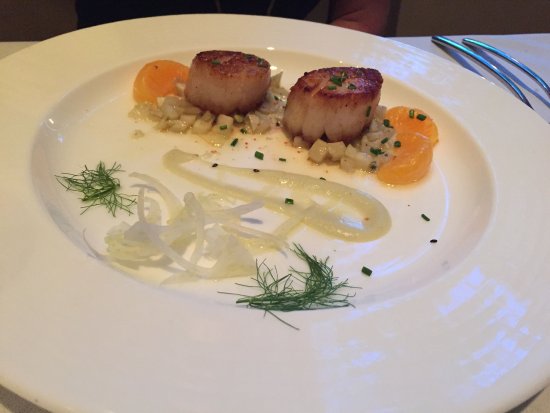 The chef was called out. He apologized and promised to redo it himself. The new plate was no better. This time the scallops were unevenly cooked, parts too hot, others cold and raw. It reflected the obvious haste with which they had been prepared.
How many times can one complain about a dish? I silently suffered through it.
I shouldn't have. Aside from that apology from the chef, we received no other amends from the restaurant. We paid a full bill that included that scallop dish, and we left, never to return again.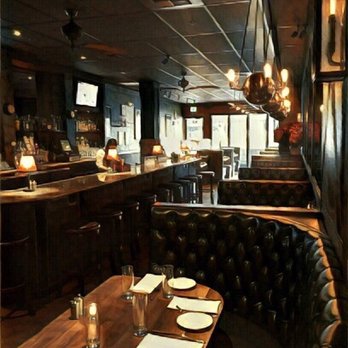 Two weeks later we were at Prime Table, a relatively new steak house at Lincoln Center in Stockton. This too is smartly accoutered, dark leather booths along a long, sleek bar in an appropriately dimmed, elongated space. It sells the usual hum-drum steak house fare, expensive cuts of meat with predictable sides. For those seeking culinary creativity the appetizer list is the sole bastion. There I spotted shrimp fritters. Curious, I ordered it.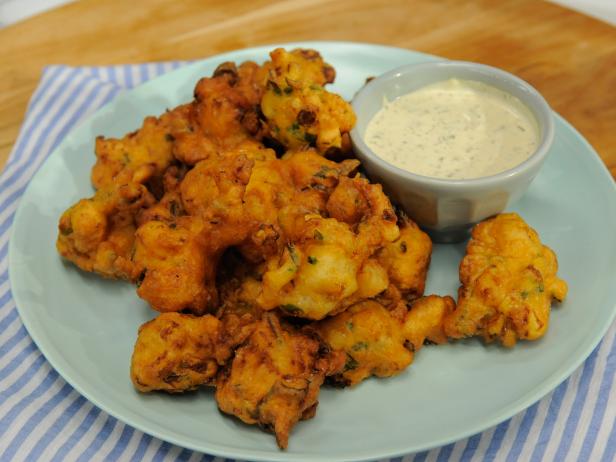 They were fried balls of cornmeal, akin to hush-puppies, with shrimp in them. The dish came overcooked to the point of near burn. I rejected it. Our server offered to have it redone. I told her that was not necessary.
Afterwards the restaurant manager came by and apologized. She offered us free dessert in compensation. When the final bill came, both the dessert and the fritters had been comped.
Since this is a wine blog, a word about the wines.
Dry Creek Kitchen had the usual, horribly expensive wine list, with an encyclopedic four page litany of local Pinot Noirs. I looked for bargains within the list, knowing full well what an oxymoron bargain Pinot Noir has become.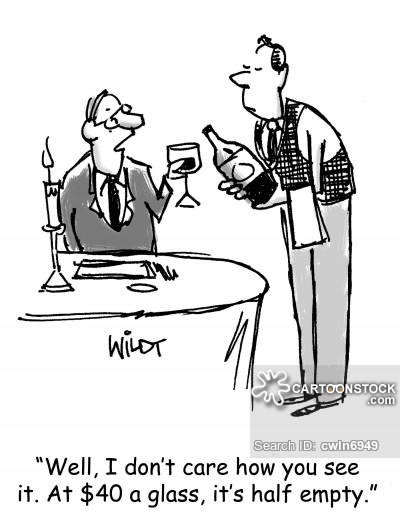 Surprisingly they did have several bottles in the $45-55 range. Bargains! I didn't recognize any. When I summoned a sommelier to inquire about the style of these cheaper Pinots, an assistant somm arrived (the main one was apparently too busy). He was no help.
Glib and condescending, he delivered meaningless blabber that betrayed his lack of familiarity with those labels. He then steered me to a much more expensive bottle. I hate that!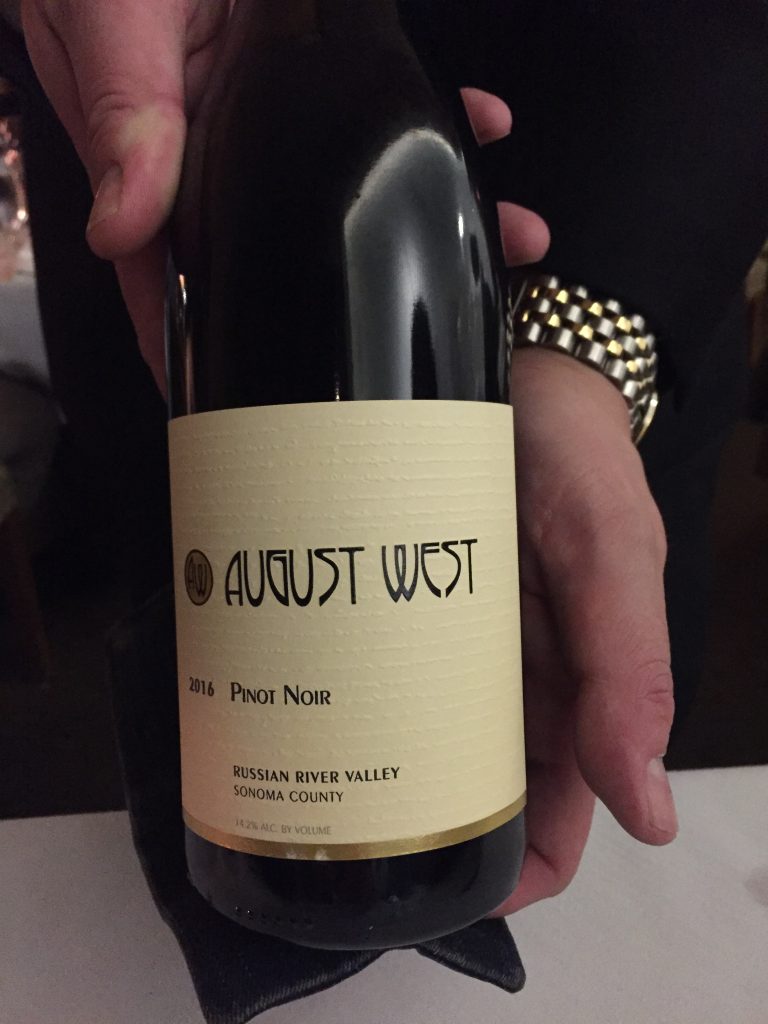 I refused and made a random choice, a shot in the dark. It was a 2016 August West, made from Russian River grapes. It turned out to be a style I was not looking for, an acidic fruit bomb with little nuance. We suffered through it during the troublesome meal.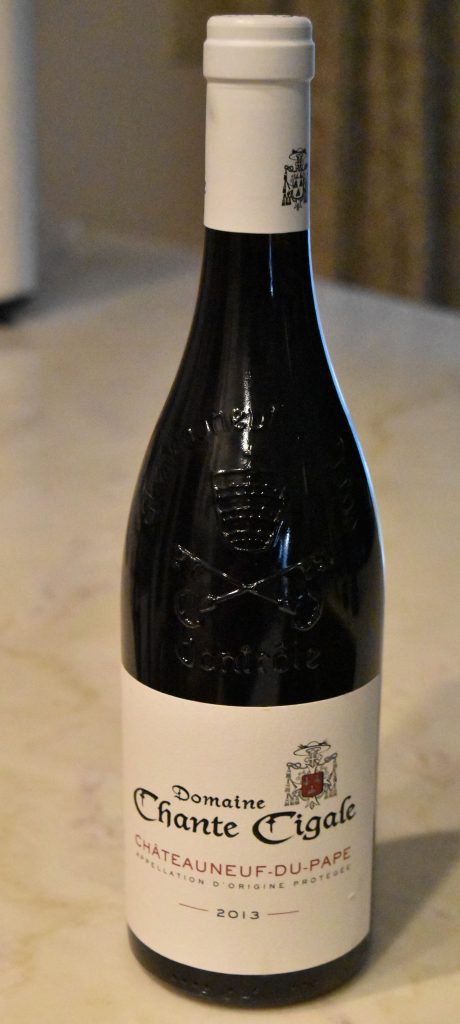 At Prime Table I had no problem with wine. It was an excellent 2013 Chateauneuf du Pape, Chante Cigale, a perfect accompaniment to my medium-rare fillet mignon. I had brought it from my own cellar and accepted the corkage fee. I should have done the same at Dry Creek.
Dry Creek's faux pas, for an exalted restaurant, was unacceptable. Their apparent insensitivity to it was even more offensive. It reflected a certain arrogance well established places acquire over time. They think that their patrons will be dazzled by their reputation and surroundings, enough to ignore bad food or service.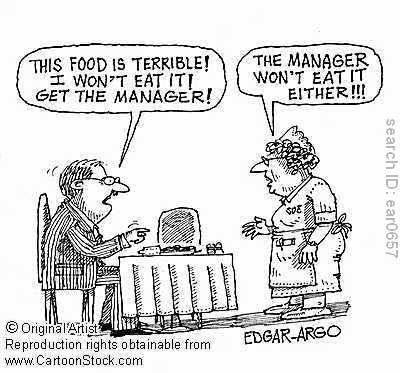 Prime Table on the other hand, a local unknown, did not seem to suffer from any haughtiness. It treated its screw-up appropriately. A little humility goes a long way in building good will.
The restaurant business, especially in the San Francisco Bay Area, is fickle. Well known places topple regularly with surprising ease. In the age of Yelp and other social media word gets out fast. Dry Creek better watch out.