Have you ever thought about blending wines? Experiment with mixing disparate wines in search of a new flavor?
We have done it in our Friday night wine tasting group.
Shouldn't that be up to professionals who blend varietals during the winemaking process?
Yes, and in the unlikely possibility that you might want to "after-blend," it's best to do it with professional help.
Why would anyone do that?
Because, occasionally a certain disagreeable wine can be rendered more drinkable by doing so.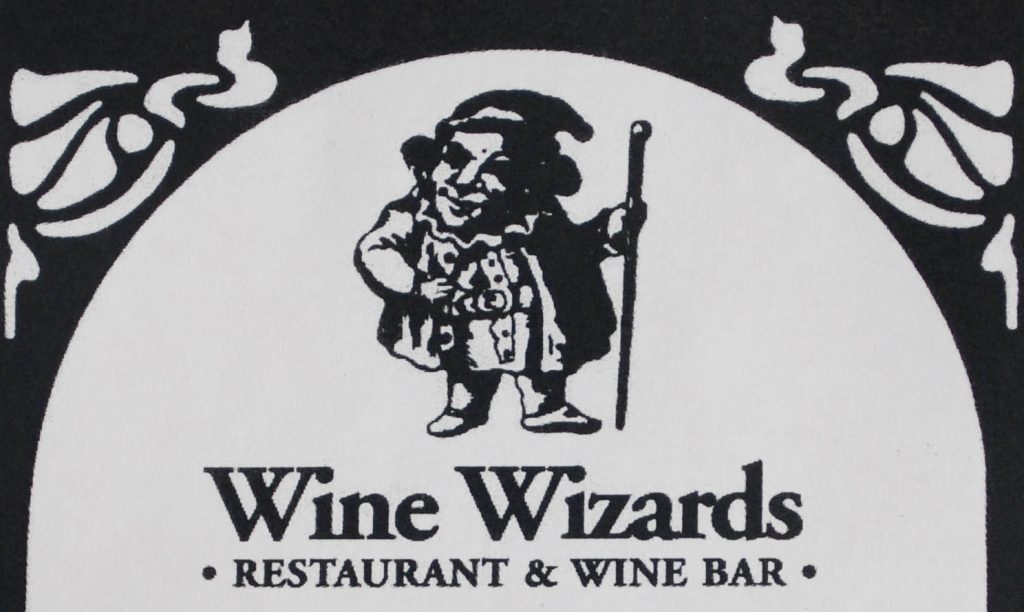 Our Friday night blending guru is the Wiz himself, Larry Johansen, owner of Wine Wizard's and a founding member of the group. He does it in his usual understated manner and with careful deliberation.
Recently we tasted this 2015 Prospect 772, Black Tie Charlie. It is a 50-50 Syrah, Petite Syrah combination from Calaveras County, in the Sierra Foothills of California. The winery gives the following description of it in its web site:
"Once again this wine impresses at first site with its deep dark purple, almost black color as it coats your glass with thick, slow moving legs. Blackberry, dried currants, leather, tobacco and spice aromas explode as you take in its essence and your palate is coated from front to back with rich flavors of blackberry jam, smoked brown sugar, dried figs and porcini mushrooms that finishes with dry but fine silky tannins. Get your grills ready to sear some well marbled cuts of meats to enjoy this monster with."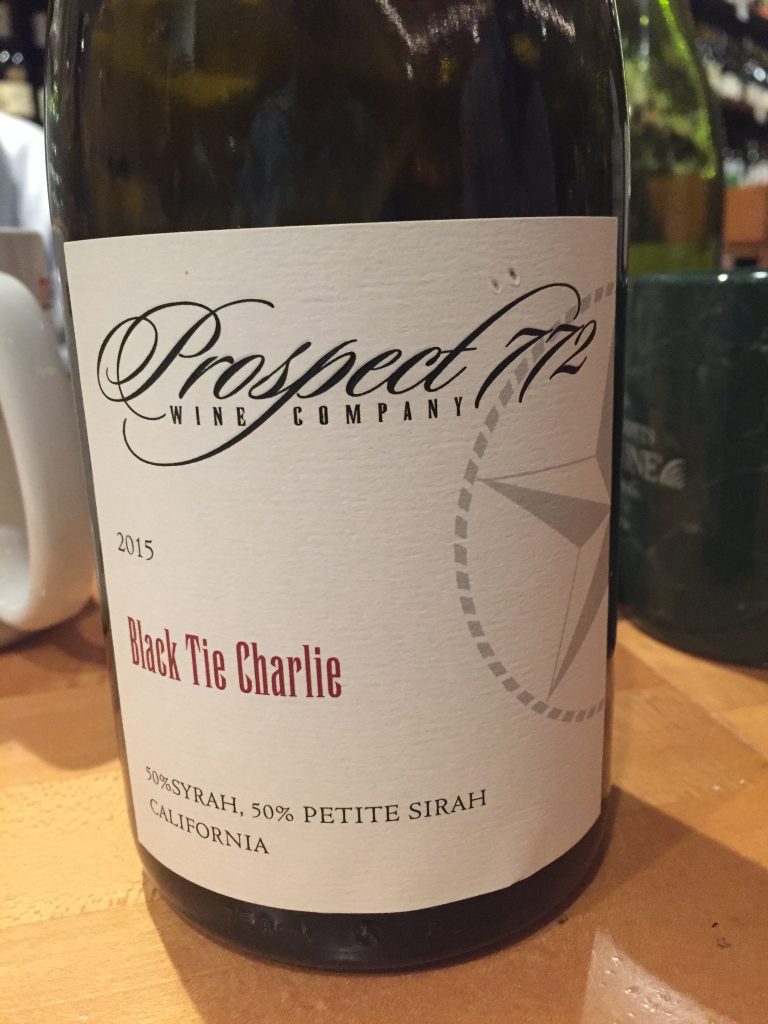 For once an accurate tasting note! A monster it indeed was. We all agreed that it was a huge, ripe, somewhat sweet wine, with the fruit flavors as described, spice & pepper in the mid palate, and high alcohol in the finish. It left a dessert-wine-like impression on our palates.
There are many wine lovers who go for this sort of flavor profile. Not us.
That's when Larry's mixology bug rose up. If we soften it up with a bit of white wine he said, it'll be more drinkable.  There were several whites already open that we had tasted. He didn't think any of them would work. He sought a crisp, dry, fruity, acidic wine, one with no oak. He selected a half-consumed Verdicchio from his bar,  an Italian white from the Marche region.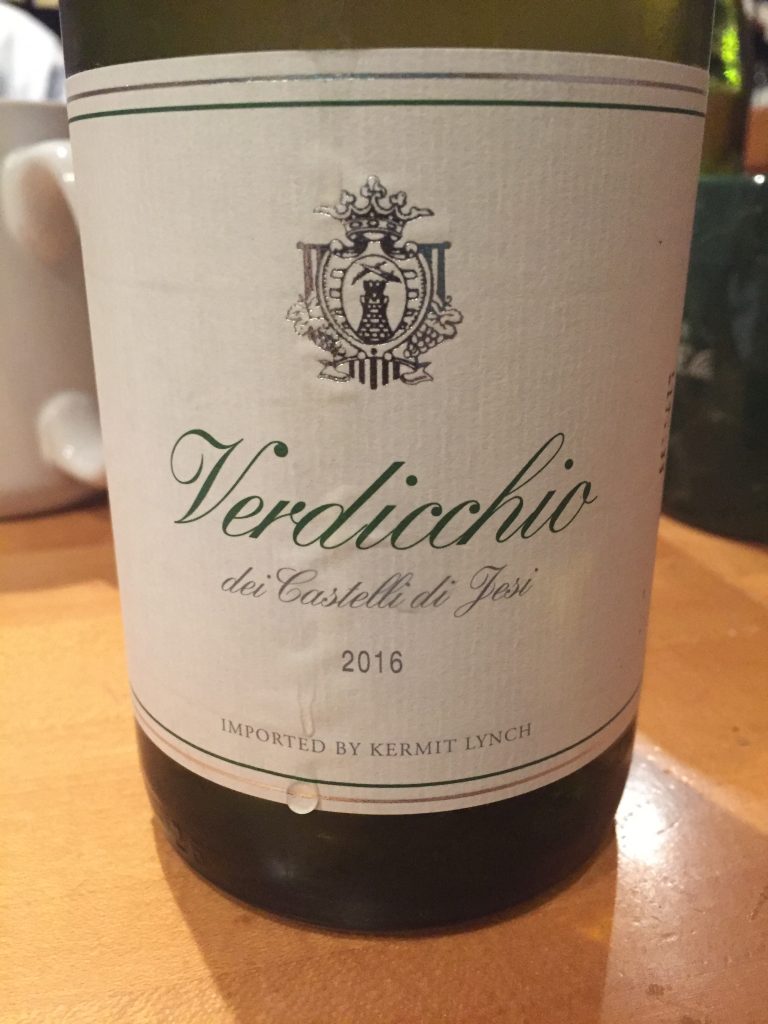 He began his blending experiment cautiously with a tiny splash of the white into about three ounces of the red. It didn't work. Increasing the white by increments, he finally hit a sweet spot. It was a 2:1 blend of red to white. The need for so much Verdicchio to soften the red was a testament to what a monster this Prospect 772 was.
The result was amazing. The Prospect 772 transformed into a lighter, crisper, less alcoholic creature, with an undercurrent of acidity that made it food friendly.
"After-blending" is not for everyone and should not be practiced often. It works better if there are several choices of already open bottles in tasting sessions. It works best for lightening heavier wines. It should be done judiciously, as Larry did, in small increments of white added on.
Try it yourself some time with wines you can afford to waste if it does not work out. Who knows? You too may hit pay dirt and convert some beast into a beauty.